Services
Equipment Hire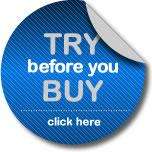 Some Adelphi products are available to hire at a cost of just 3% of the retail value per week.  If you subsequently choose to purchase the product we will refund up to four weeks of hire charges, and supply you with a brand new product.
Therefore, in plain English, you can trial the product for up to four weeks at no cost if you then decide to buy.
Look out for this icon on our product listings, and contact us for further information.
Notes:
– Transport costs will be charged, unless delivered by an Adelphi staff member
– Bespoke parts will be charged and will become the property of the hirer
– Non-reusable parts will be charged and will become the property of the hirer
– Hire period begins on delivery to your premises, and ends on return to Adelphi
– Any damages will be charged
– Minimum hire period is four weeks
– The full retail value of the equipment is payable before dispatch
– The appropriate refund will be made upon return of the equipment