Chat with us!
News Blog
Keep up to date with the latest news, insights and features from the Adelphi Group of Companies
Hispack Show 2018
May 11, 2018
[:en]
First trade show collaboration for Adelphi Masterfil and new Spanish agent – GIS/Tecnoenvas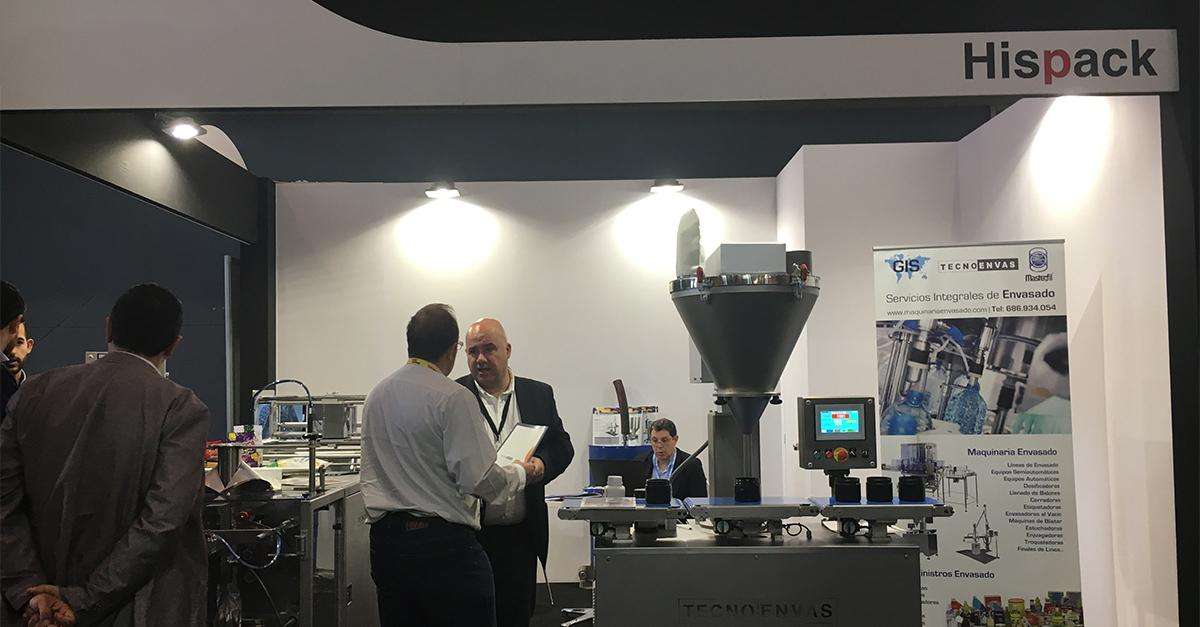 We have just returned from exhibiting with our new Spanish representative, GIS/Tecnoenvas at Hispack in Barcelona. Adelphi Masterfil Director Francisco Neto was on hand to discuss our range of filling and capping machinery. There was a particular interest in Adelphi's Response bench top filler, which has been serving the market for a number of years.
Hispack is an international packaging exhibition and one of the biggest packaging trade shows in Europe.[:]