Chat with us!
News Blog
Keep up to date with the latest news, insights and features from the Adelphi Group of Companies
Complete syringe processing applications readily available for pharmaceutical, R&D and veterinary environments
May 9, 2022
The Adelphi Group of Companies offers complete syringe processing solutions for Laboratories, Cleanrooms, R&D Team, Veterinary's and more…..
Adelphi Manufacturing design, manufacture and supply a range of processing equipment for all stages of your production process:
WASHING: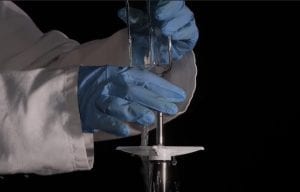 For container neck diameters between 9.5 mm and 100 mm
Thorough cleaning; jets of water clean every part of the container interior.
Interchangeable nozzles so the unit can be used to wash bottles, vials, syringes and/or test tubes.
Watch a video >>>     Request a quote >>>
FILLING: 
Ideal for nested syringes
Bacteriological inline filtration can be performed at the outlet side of the pump.
Some customers place the XYZ Distributor into a glove box or laminar flow box, to ensure a higher level of hygienic filling.
Watch a video >>>     Request a quote >>>
STOPPERING: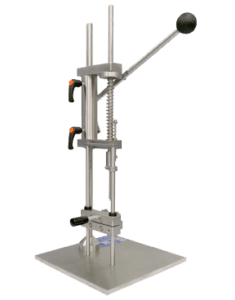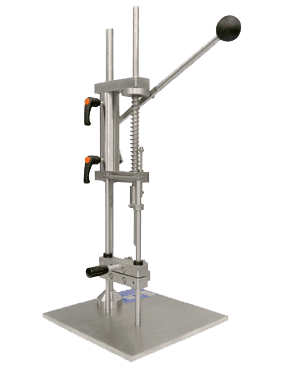 To accommodate glass or plastic syringes of 6.35mm bore or greater.
Easy and efficient insertion of stoppers into pre-filled syringes, ensuring that all air is expelled.
Hygienic 316L pharmaceutical grade stainless steel contact parts, to eliminate the risk of contamination.
Watch a video >>>     Request a quote >>>
INSPECTING: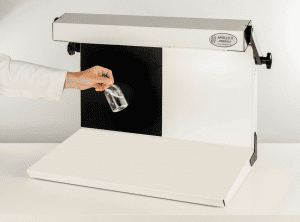 Apollo Liquid Inspection Units
Ideal for glass syringes
Simple particulate detection solutions.
Optional model with 1.7x magnification.
Two models EU & US Pharmacopoeia compliant, for transparent containers.
Watch a video >>>     Request a quote >>>
Adelphi Healthcare Packaging supply high quality syringes, injectors and dropper assemblies. Their range of pharmaceutical packaging is available from stock for rapid distribution:
Premium Primary Packaging: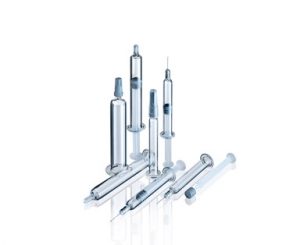 Part of the Adelphi Group of Companies, Pharma Hygiene Products offer high quality, hygienic stainless steel process equipment, from buckets, beakers and utensils to custom design mixing vessels:
Durable Stainless Steel:

For more information or a quotation for complete syringe processing solutions contact us using the form below to be put in touch with an industry expert