Chat with us!
News Blog
Keep up to date with the latest news, insights and features from the Adelphi Group of Companies
Response Maintenance: Top Tips for Longer Response Machine Life
June 10, 2022
Can you afford NOT to check this?
Quickly check your maintenance processes against our recommendations below…
Why is Machine Maintenance so Important?
Timely machine servicing identifies and resolves faults during a maintenance schedule; reducing the likelihood and cost of a major breakdown which could halt your operations entirely.
Longer service life; with regular maintenance, many of our machines are fully operational after 30 years!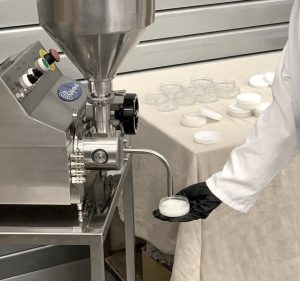 Your 4 Point Machine Maintenance Checklist:
Regularly strip down and clean your machine.
Plan regular visual inspections of machines to spot wear early.
Always have critical spares on site to beat any delivery delays.
Organise annual machine servicing from when your machine is 1 year old.
Real Machine Scenarios – Real Maintenance Results
"It's been tremendous!"  25% productivity improvement at Mayfield Laboratories.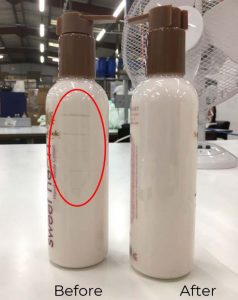 Top Top 1: Improving Fill Consistencies
If you Notice:
Visually varying fill levels
Inconsistency in fill weights
Air pockets in your filled product
We Recommend:
Regularly replacing your piston cups.
Ensure you always wash piston cups separately from metal machine components, to increase their useage life.
Leave non-stainless steel components out of the machine overnight or during production downtime, so they retain their optimum shape for longer.
Top Top 2: Prevent Downtime Through Waste and Mess
If you Notice:
Dripping or stringing from the filling nozzle.
This can result in product being lost through time-consuming mess in the production area, as well as through costly over-filling.
We Recommend:
Depending on the surface tension of your product, simply using the 're-charge' natural suck-back function of the machine can be enough to prevent dripping.
Alternatively, a simple shut-off nozzle will perform the same function for products especially prone to stringing, including silica-based lubricants, or honey and treacle.
Regularly replacing O-Rings will also help to prevent dripping before it even begins.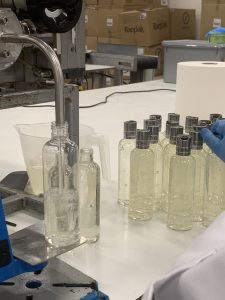 Top Top 3: Preventing Unexpected Breakdowns
Unexpected breakdowns are one of the largest causes of lost revenue in the manufacturing industry. To help you counteract this threat to your productivity, Adelphi Manufacturing offers:
A ready-to-use spares pack so you can keep the relevant parts in stock, for immediate changeover if needed.
Full starter and refresher training if required
To empower your team to resolve issues immediately.
Three on-the-road Service Engineers to ensure that anything which you are not comfortable to address yourself, is resolved promptly and efficiently by our team
The Verdict:
Providing what Mayfield Laboratories call "bitesize chunks of improvements" has resulted in a wish list of actionable points, which the team can regularly revisit and analyse in terms of the costs and benefits of each, and the achievable next steps.
Contact our team below for machine servicing or maintenance advice today