TGM CP02 Automatic Horizontal Case Packer
A fully automatic horizontal case packer, featuring servo driven motion, designed to operate in continuous cycle.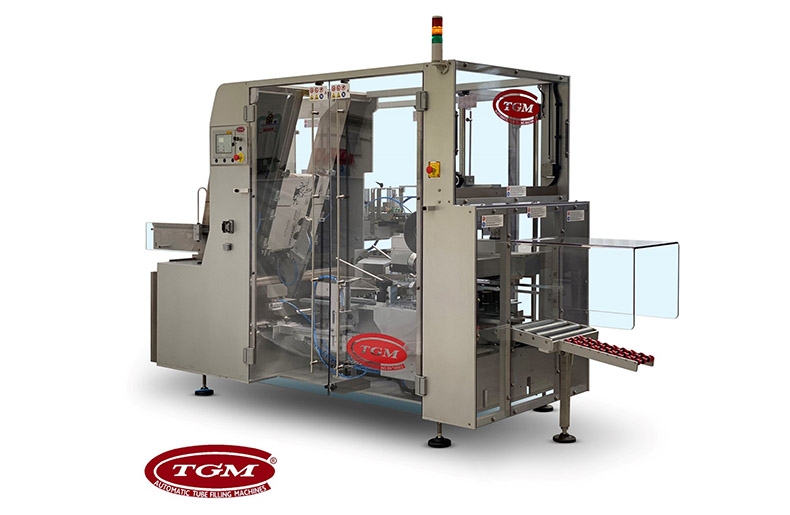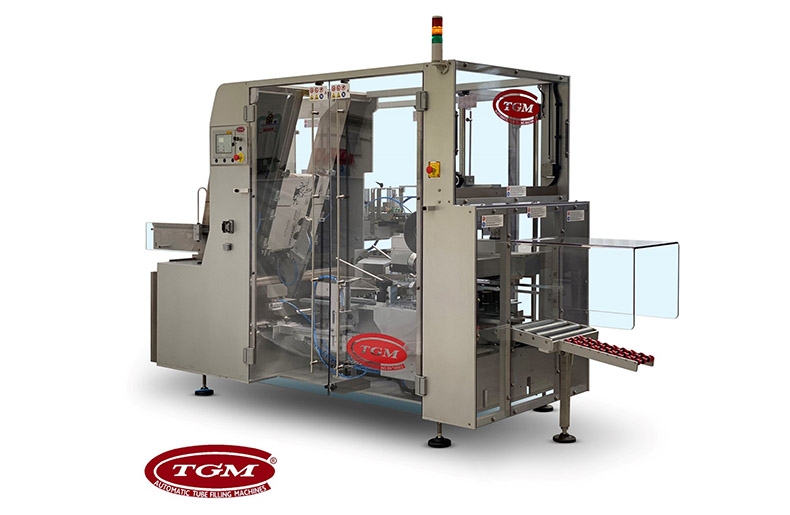 NEED MORE INFORMATION?
Please get in contact with us by filling out the quick enquiry form on this page, and we will get back to you with the information you need.
The TGM CP02 is a fully automatic horizontal case erector, featuring servo driven motion, designed to operate in continuous cycle.
The products arrive on the infeed conveyor of the machine and are sent to the grouping station for sheet forming. A stacking system with downward movement accumulates the layers on top of each other forming the multilayer (bundle). Once the foreseen arrangement has been completed, the bundle is transferred to the loading hopper and from there to the cardboard, previously taken in front of the loading area, by means of a special pusher. Once loaded, two folding units lower the outer flaps of the carton and introduce it inside the closing station, where it is sealed with adhesive tape on both sides.
Features:
– Infeed conveyor
– Closing with selfadhesive tape
– One set of change parts
– Proface touch screen
– PLC OMRON
– Cantilever design to ensure maximum accessibility for maintenance and cleaning
– Safety guards
– Quick change over
Additional Options:
– Change parts for different case sizes
– Roller conveyor in out-feed to collect cases and to allow easy manual palletizing
IN NEED OF SERVICING OR SPARE PARTS?
Get in contact with our Aftersales Team by filling out the enquiry form on this page.