ROTA RSM02-10 Syringe Filler & Closer
Faster Filling, Higher ROI
cGMP & FDA Quality Compliant
Up to 22,000 Syringes per Hour
Product Specification:
Specifically designed to process pre-sterilised syringes, 0.5ml - 20ml.
Filling ranges: 0.2 - 2ml, 1 - 5ml, 2 - 10ml, 6 - 30ml.
Up to 5 filling stations for fast filling. Output:
- 2 filling stations - 4,900/h.
- 5 filling stations - 11,500/h.
- 10 filling stations - 22,000/h
Fully automated nester transportation through the machine.
Dosing by sanitary rotary piston pumps.
State-of-the-art servomotor technologies guarantee accuracy of movement, placement, filling and stoppering.
Fully compliant with cGMP regulations.
Hygienic product contact parts are stainless steel 1.4440 or FDA approved silicone.
Space saving compact footprint.
Quick changeover minimises production downtime.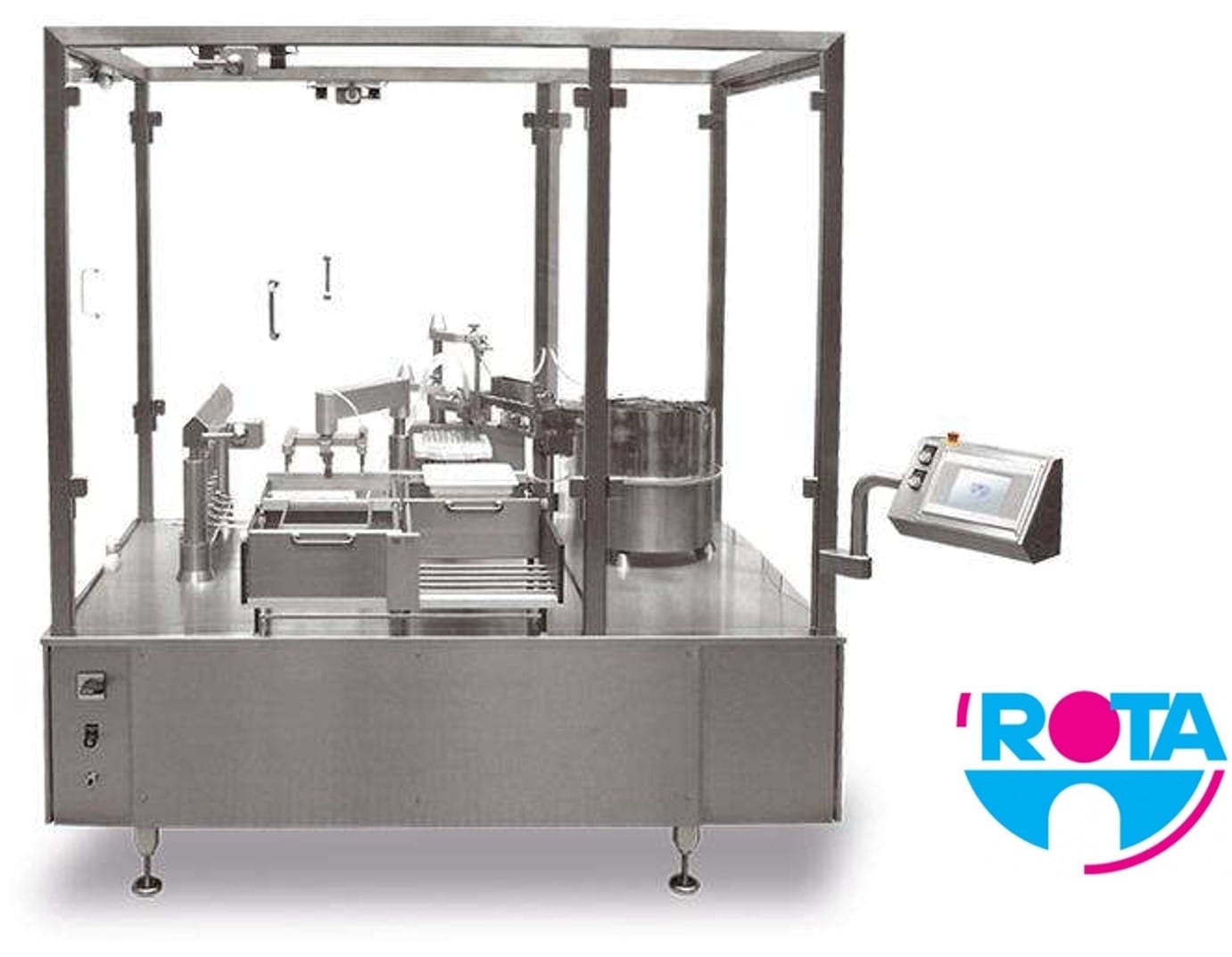 Available in the UK & Ireland Only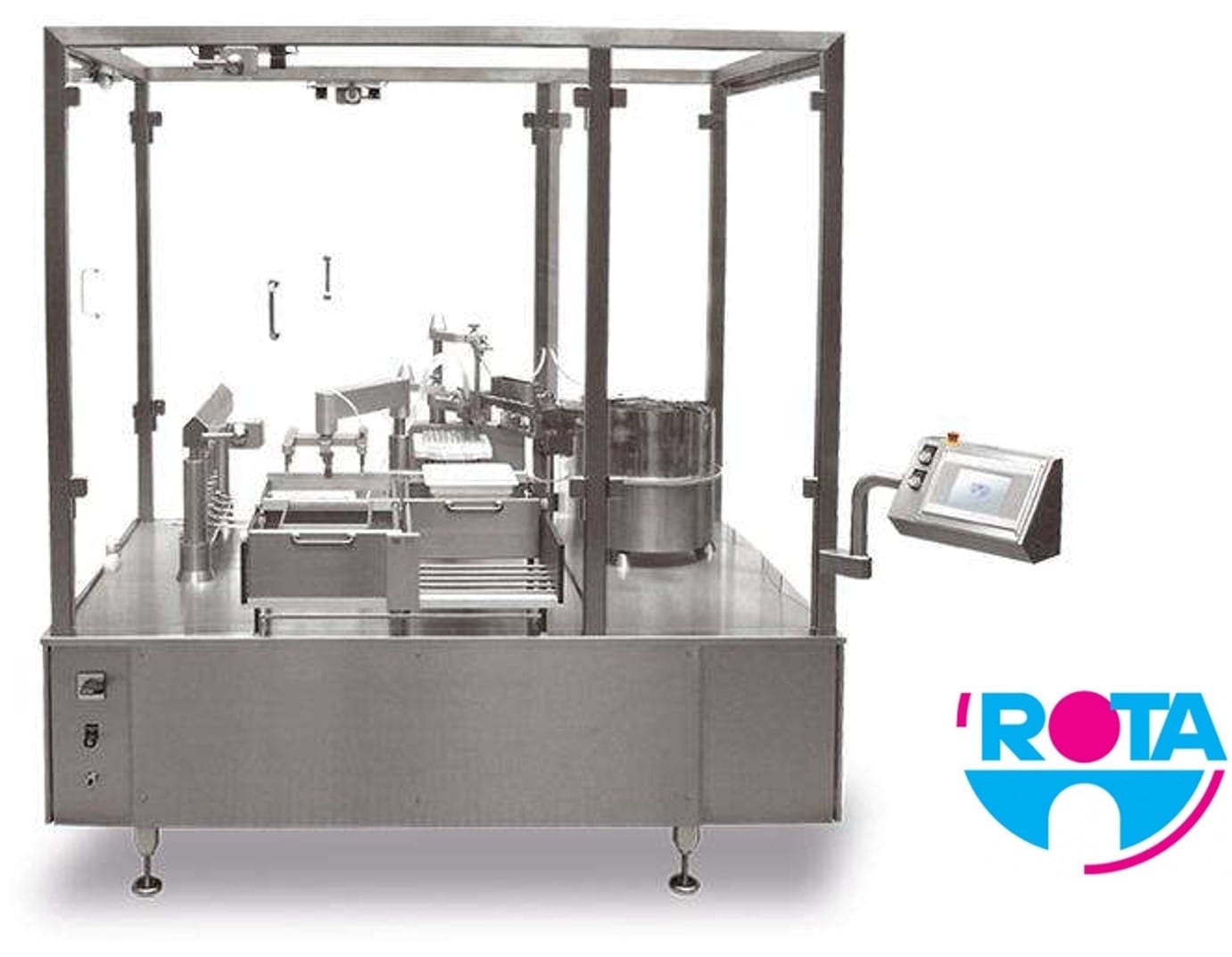 Contact us about this product
UK & Ireland Only
UK & Ireland Only
UK & Ireland Only
UK & Ireland Only
UK & Ireland Only
UK & Ireland Only
UK & Ireland Only
UK & Ireland Only
UK & Ireland Only
UK & Ireland Only
Browse Other Types of Products