03 de febrero de 2020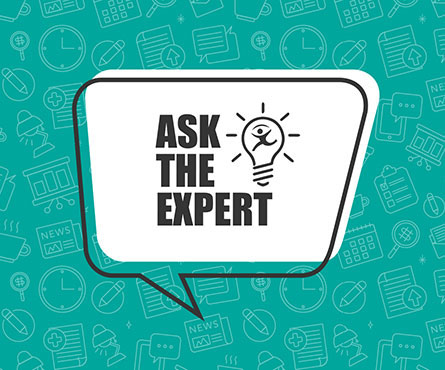 Adelphi Manufacturing's Sales Director Dean Willis answers the industry's most relevant questions:
Am I ready to automate my capsule processing?
The word automation can seem a little daunting, but it's worth remembering that you absolutely do not have to upgrade all of your production, from manual to fully automated, in one go! You can automate or semi-automate one or a few processes at a time, and develop production further as your output increases.
Great reasons to automate include increased Efficiency (processes such as tablet counting can be repetitive and impractical to perform by hand), and a higher level of Quality Control (the demand for speed can result in operators making mistakes). I have over thirty years in the industry, and am experienced at recommending the best product to suit your needs. My long-term customer Janet Sawyer of LittlePod said in a recent interview:
"Dean's honest advice and support was invaluable – he monitored our company growth, and recommended machines accordingly, making sure we didn't overstretch our resources".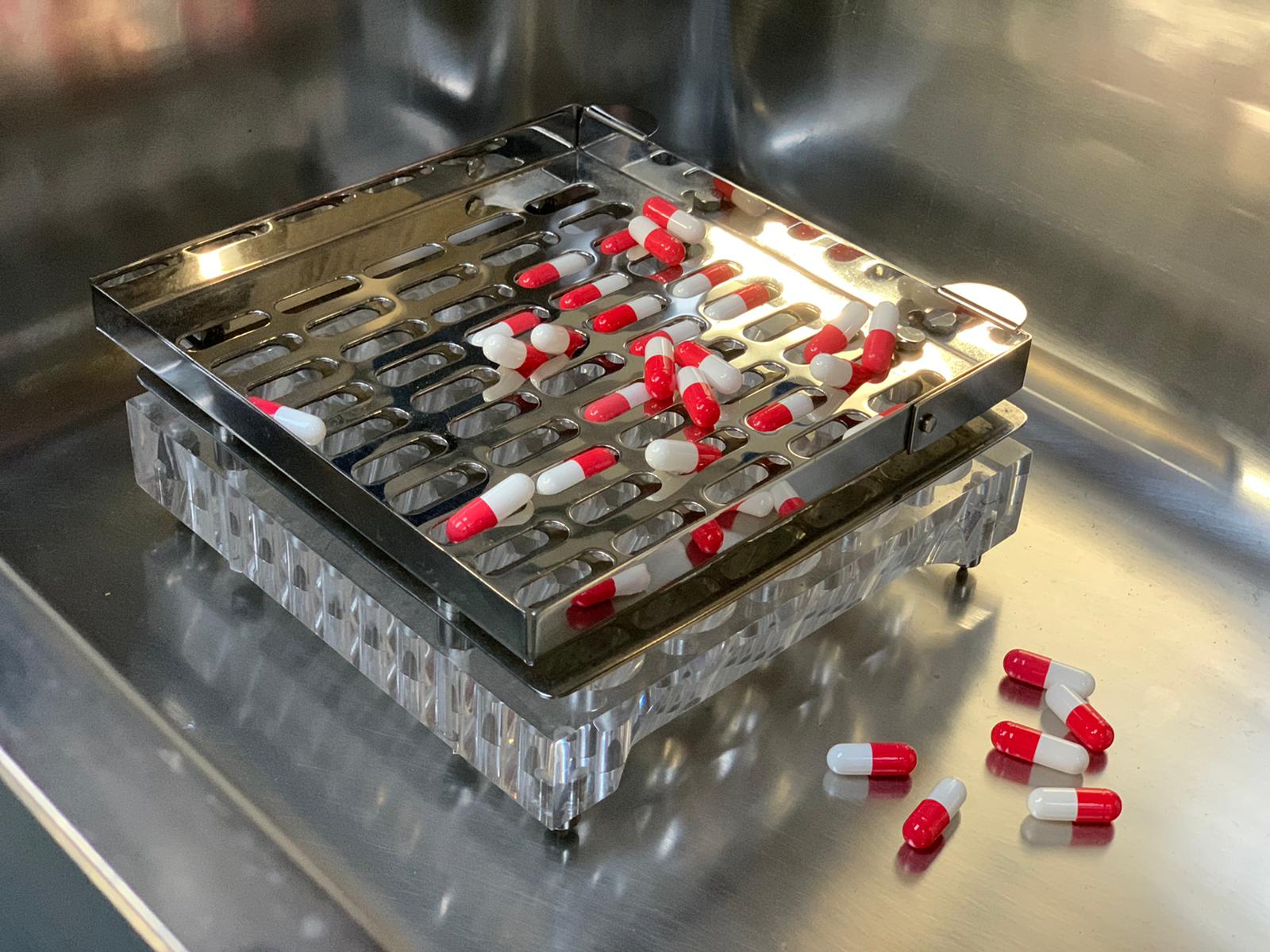 Which factors do I need to consider when making my first capsule processing purchase?
Since the cost of purchasing a machine is such a big factor, a good first step is to determine your target production goals, including your desired or required output. For example; if you need to fill and seal 2,000 capsules in your five day working week, that amounts to around 400 per day and 50 per hour. Alternatively, if you needed to fill and seal 20,000 capsules in this time, you will need to be processing 4,000 per day (500 per hour). These two examples would be likely to require different Adelphi machines, with differing costs involved.
Let your machinery supplier know your capsule size(s). Some machines will be better suited to your capsule size than others.
Adelphi's Profiller 1100 can fill 2,000-3,000 capsules per hour, with all capsules within ± 1-2% of the average weight using the USP/EP method. It is easy to operate, and is up to 35% faster than similar fillers due to its patented design. Change parts are available for capsule sizes 000 – 5. The Profiller 3800, from the same range, can fill up to 9,000 capsules per hour, and can be used for capsule sizes 00 – 4.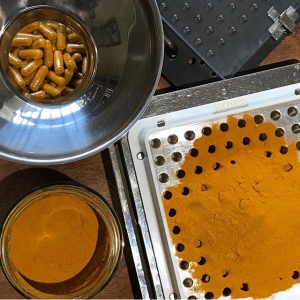 I need my capsule processing to comply with industry regulations; can you help with this?
In a word – yes! Our Profiller 1100 is completely pharmacopoeia compliant, and its 316L pharmaceutical grade stainless steel construction means that you are assured of only the highest standards of hygiene; necessary when you are manufacturing ingestible products! Adelphi is also an ISO 9001:2015 certified group of companies, meaning that you have formalised assurance that we operate in only the best possible ways.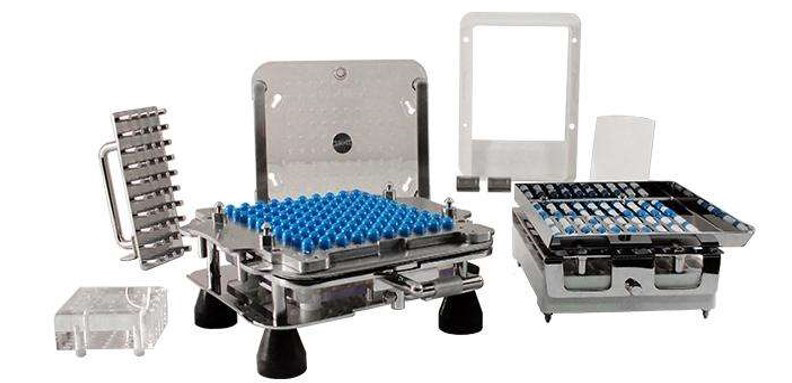 My product is Calcium Carbonate based, and bridges. Do you have a solution to make filling this powder into capsules easier?
I would recommend a Powder Vibrator to go along with your Profiller. It's an optional extra, which is a great solution for trickier fillings, including any of the following:
Fluffy and fine powders, such as Charcoal.
Powders that bridge, such as Tyrosine or Calcium Carbonate.
Powders that can stick to tamper pins, such as Frankincense or Dolomite.
Granules where tamping can cause granules to break or compress, such as Omeprazole
Adelphi's sister company Pharma Hygiene Products also supply a range of tablet processing equipment, such as tablet counting trays and suppository/pessary moulds. They are simple, accurate and effective. For more information about any of the products discussed in this feature, please visit: https://www.adelphi.uk.com/division/pharmacy-dispensing/
Alternatively, to discuss any of the points raised in this interview, or to chat through your requirements, please don't hesitate to contact me by email here >>> or by calling 01444 472300.