Bandeja de recuento de tabletas
Esta bandeja de recuento de tabletas se ha diseñado para garantizar el recuento y vertido preciso de tabletas redondas.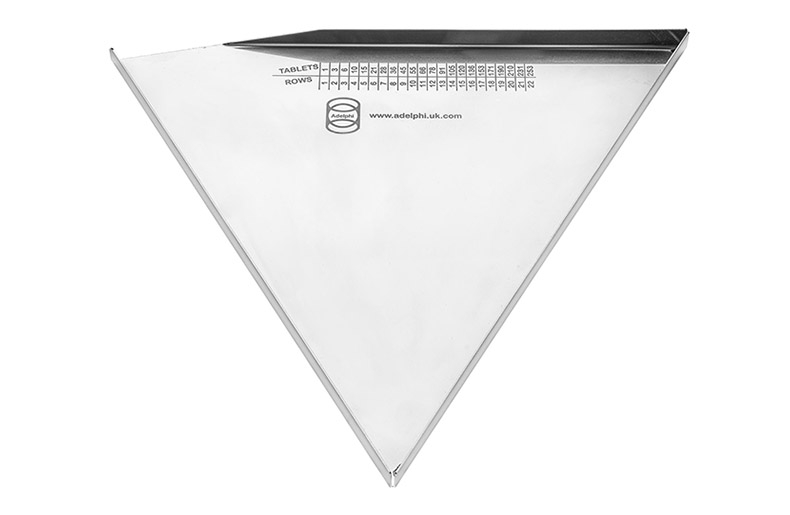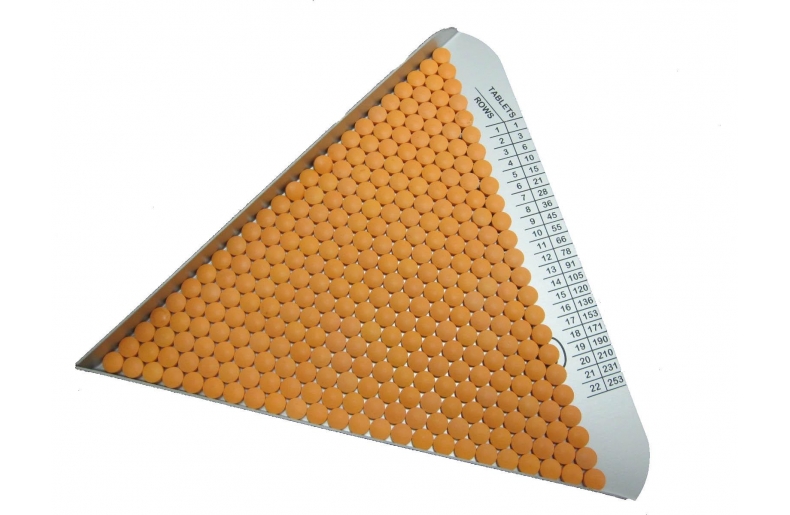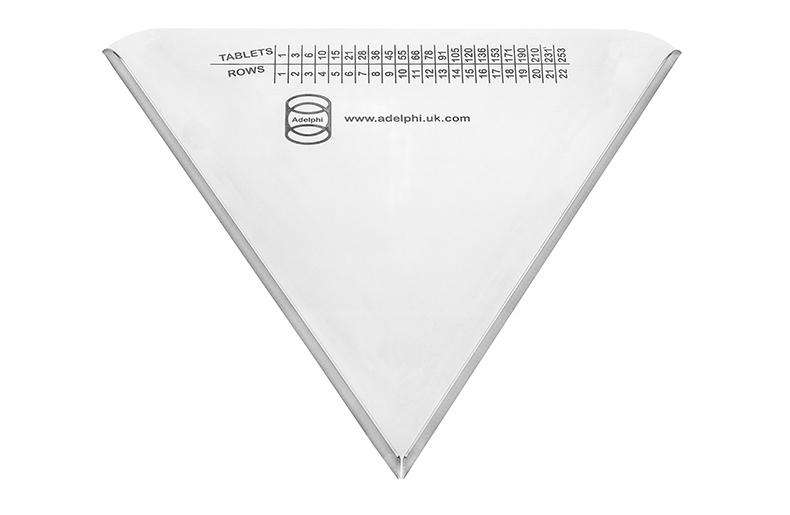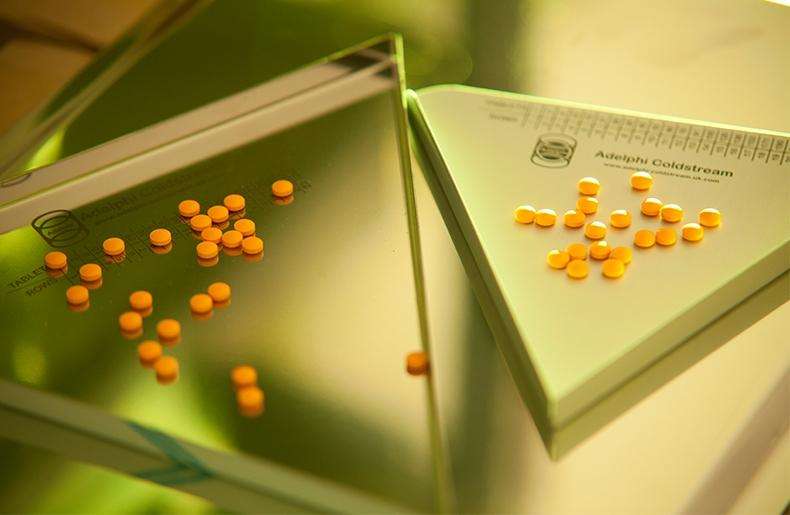 NEED MORE INFORMATION?
Please get in contact with us by filling out the quick enquiry form on this page, and we will get back to you with the information you need.
The Adelphi triangular tablet counting tray offers a simple yet accurate method of counting round tablets. Manufactured from 304 grade stainless steel, these units allow the user to easily see the number of round tablets in each batch, and to quickly pour them in to a container.