Pneumatic Capping Machine
A pneumatic capping machine designed to efficiently apply twist-off caps at a rate of up to 500 per hour.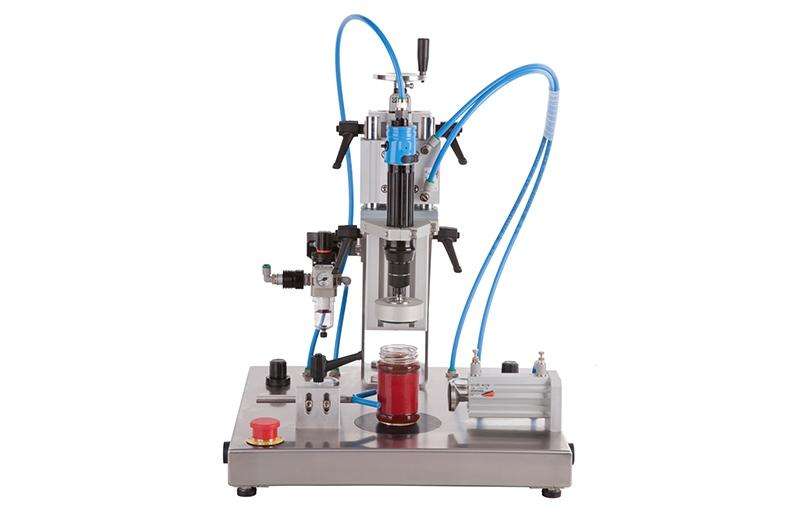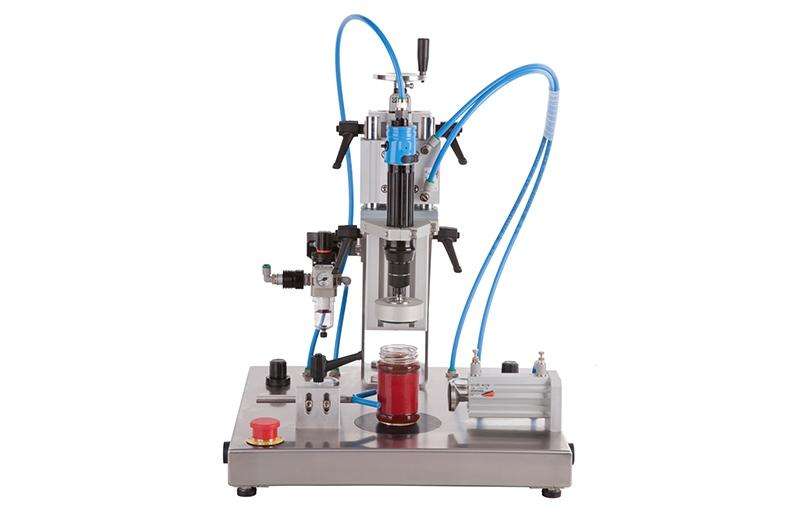 NEED MORE INFORMATION?
Please get in contact with us by filling out the quick enquiry form on this page, and we will get back to you with the information you need.
The Adelphi pneumatic bottle capping machine is a bench top unit suitable for closing twist-off caps easily and with great accuracy. It is robust yet portable, very easy to operate, and low maintenance.
The machine is adapted to a wide range of cap sizes by changing only the cap chuck. Strong and reliable, this capper allows the operator to close around 400-500 bottles per hour. The closure torque is manually adjustable through mechanical friction.