ROTA R915 Filler and Closer
Designed to offer a compact bench top solution for the semi-automatic filling and closing of ampoules or vials.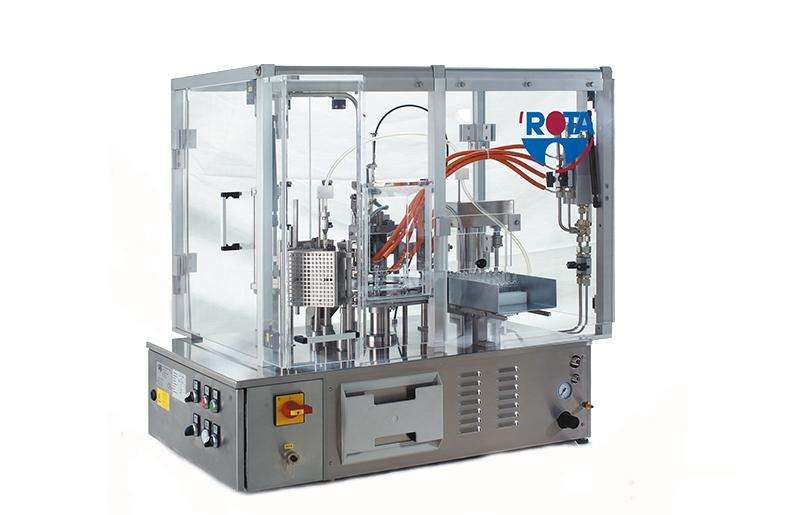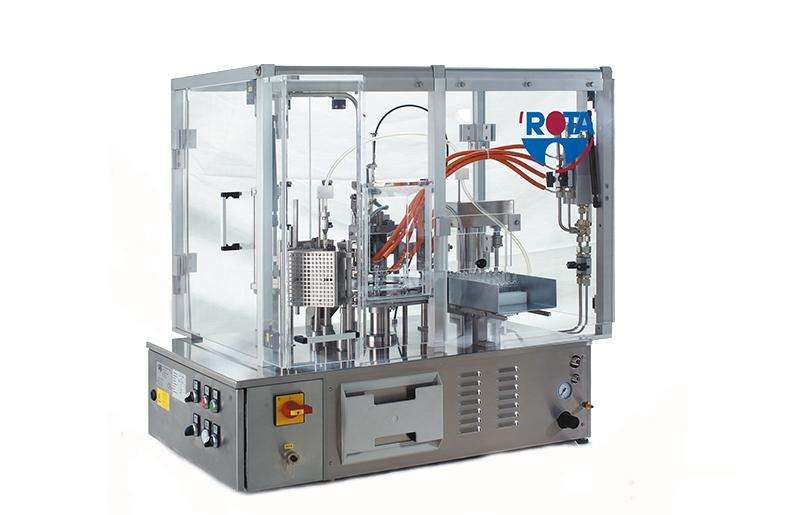 NEED MORE INFORMATION?
Please get in contact with us by filling out the quick enquiry form on this page, and we will get back to you with the information you need.
The Rota R915 is a compact semi-automatic bench top ampoule and/or vial filling and sealing machine.  It is suitable for filling ampoules or vials, either under sterile conditions or not.  It is the ideal solution for clinical trials or small scale production.
Ampoules are hand fed into the transport star wheel. The ampoules/vials are then automatically transported over the machine through the opening station (optional), pre-gassing (optional) filling station where the ampoule necks are centered to the filling needle centre, post-gassing (optional) and sealing station. Thus a careful object transport is ensured.
Ampoules/vials are drop-free filled by means of a seal-less rotary piston pumps (accuracy better than ± 0.5%). The ROTA rotary piston pumps are made of two parts, removable and replaceable within one minute.
After the sealing station, the filled and sealed ampoules/vials are gently pushed out of the transport star wheel into the outfeed magazine. The ampoules/vials can then be discharged from the outfeed magazine by means of suitable trays or by hand.
Note: Available in the UK only
IN NEED OF SERVICING OR SPARE PARTS?
Get in contact with our Aftersales Team by filling out the enquiry form on this page.