Tablet Counting Tray
This tablet counting tray is designed to enable the accurate counting and pouring of round tablets.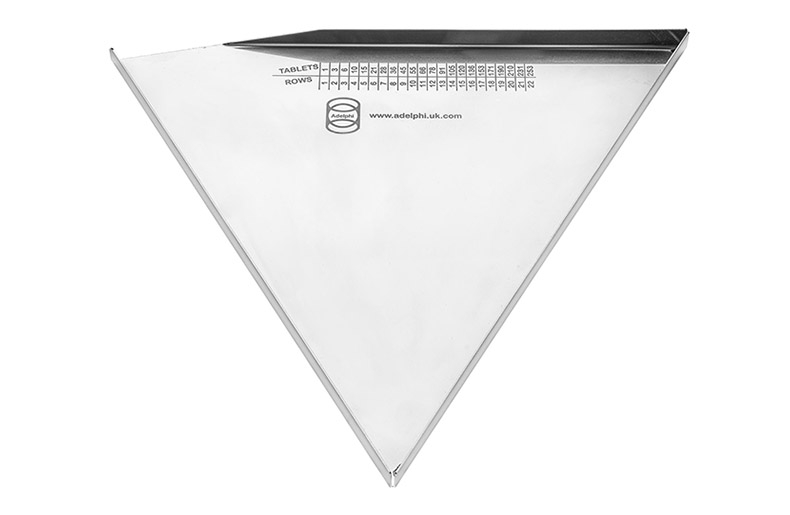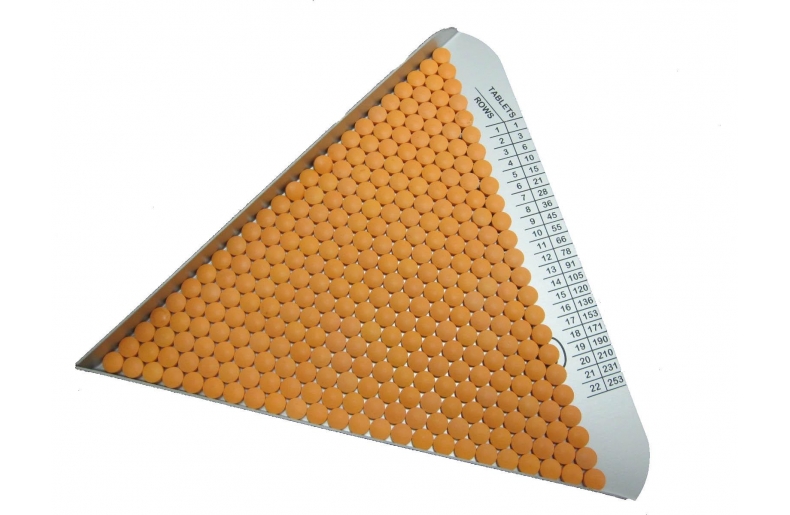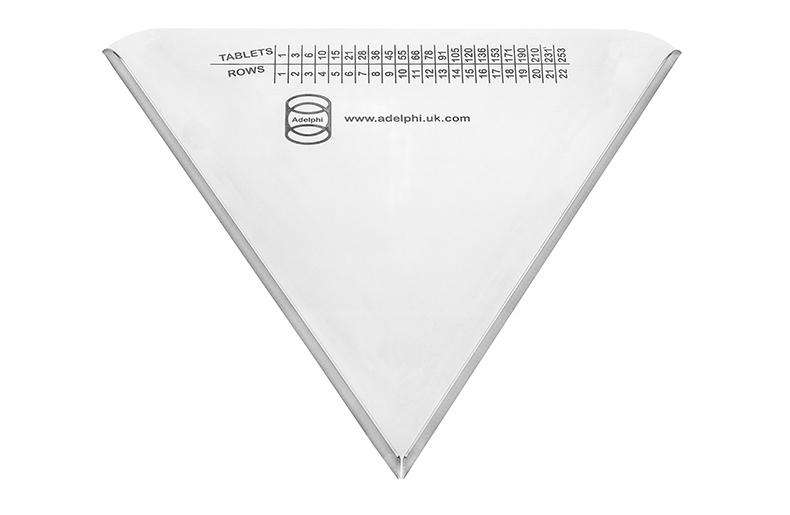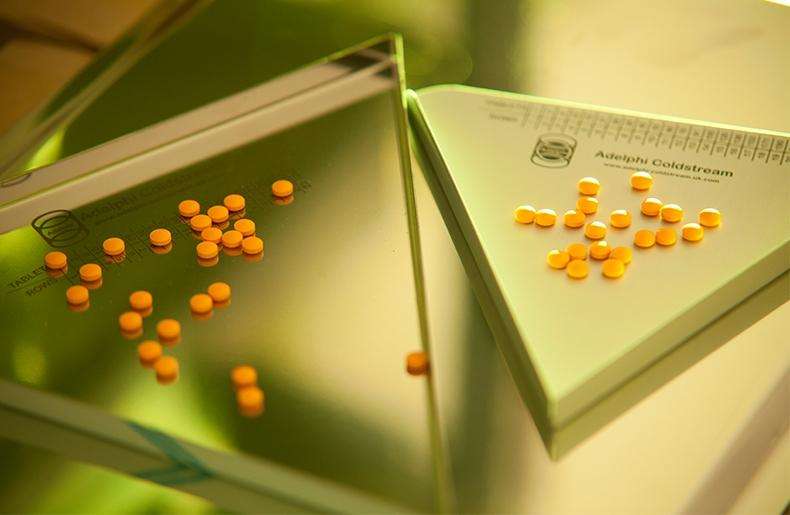 NEED MORE INFORMATION?
Please get in contact with us by filling out the quick enquiry form on this page, and we will get back to you with the information you need.
MOST SIZES AVAILABLE FROM STOCK
The Adelphi triangular tablet counting tray offers a simple yet accurate method of counting round tablets. Manufactured from 304 or 316L grade stainless steel, these units allow the user to easily see the number of round tablets in each batch, and to quickly pour them in to a container.
The 316L stainless steel version is electropolished to meet TSE requirements, guaranteeing that no animal fats have been used in the polishing process, to ensure that no cross-contamination from BSE or CJD diseases occurs. Optional TSE certification is available upon request.