Tumatic Tablet/Capsule Counter
This tablet and capsule counting tray is designed to enable the accurate counting of coated or uncoated tablets or capsules up to 100 at a time.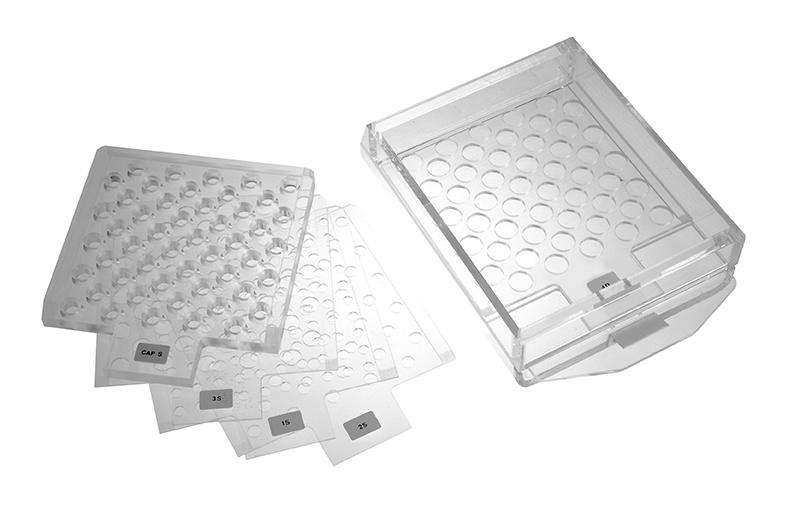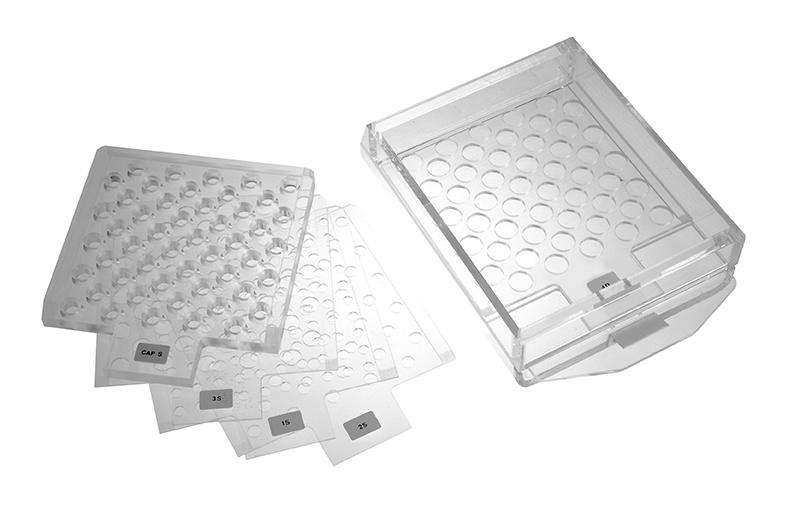 NEED MORE INFORMATION?
Please get in contact with us by filling out the quick enquiry form on this page, and we will get back to you with the information you need.
The Adelphi Tumatic Capsule Counter is capable of accurately counting coated and uncoated tablets and capsules.
Tablets up to a diameter of 1/2″ and capsules up to 3/4″ long can be counted using a range of 5 interchangeable perforated plates. Perspex construction aids visual checking and easy cleaning.
After filling the box, surplus tablets are poured back into the bulk container.  By partially withdrawing the slide, 5 to 10 tablets (depending on tray and tablet) are dropped into the bottom for easy dispensing into bottles.
Full withdrawal dispenses 50 or 100 tablets.
Part No. 6023100