Triangular Tablet Counting Tray
Durable, Easy to Sterilise, Re-Useable
Delivery within Days
Full Material Traceability
to meet international pharma and food quality compliance regulations.
Product Specification:
Quick and accurate counting of round tablets.
Available in 7" and 10" sizes.
304 or 316L grade stainless steel.
316L version is electropolished to meet TSE requirements, guaranteeing that no animal fats have been used in the polishing process. This is vital to guarantee that no cross-contamination from BSE or CJD diseases occurs. Optional TSE certification is available.
A more cost-effective and eco-conscious alternative to plastic disposable trays.
Manual operation, which allows the user to easily see the number of round tablets in each batch, and to quickly pour them into a container.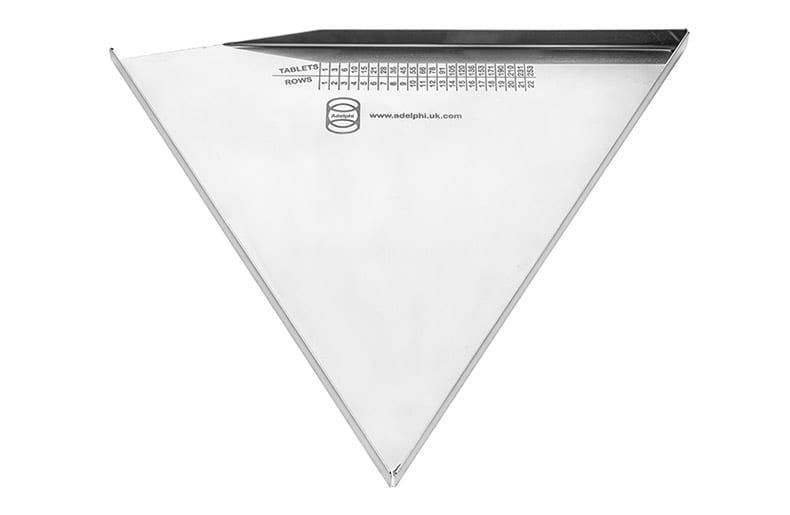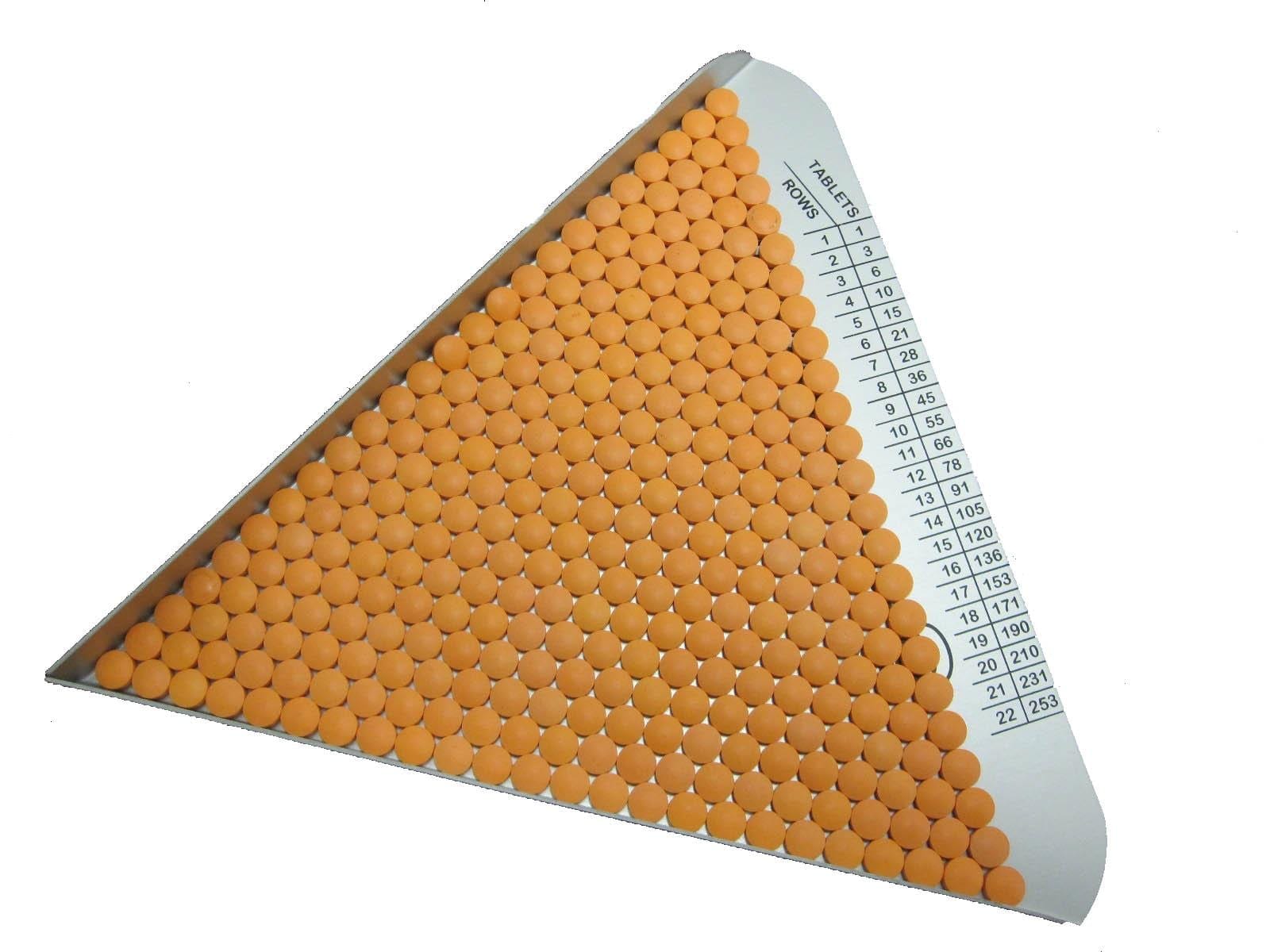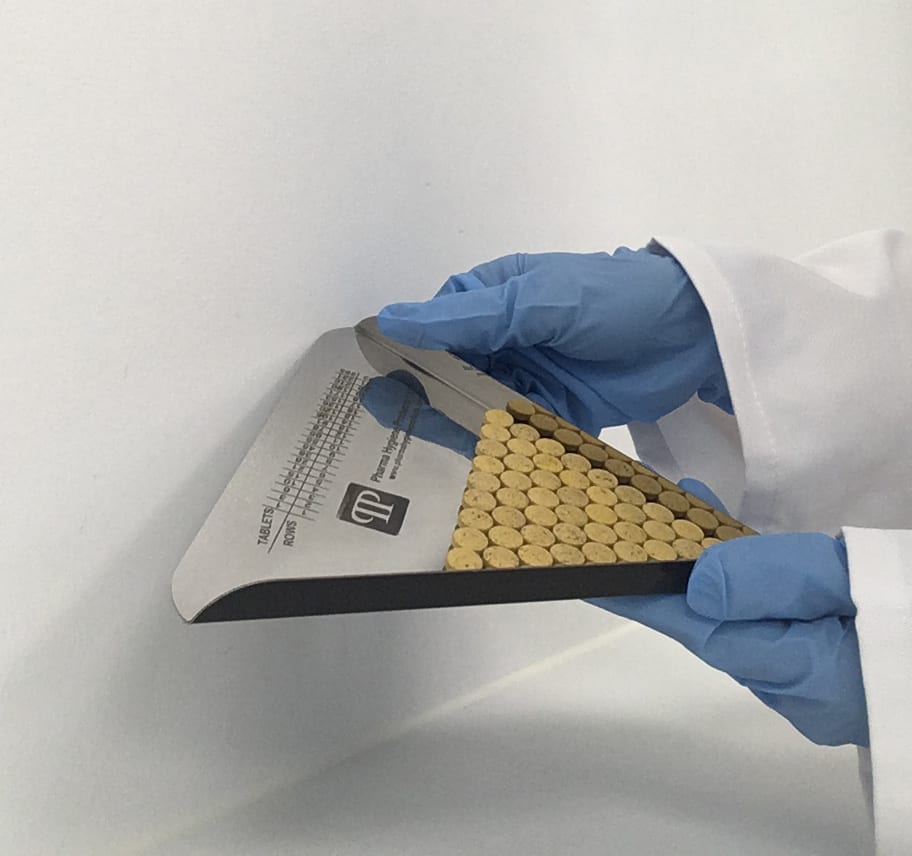 Available from Stock
(subject to availability)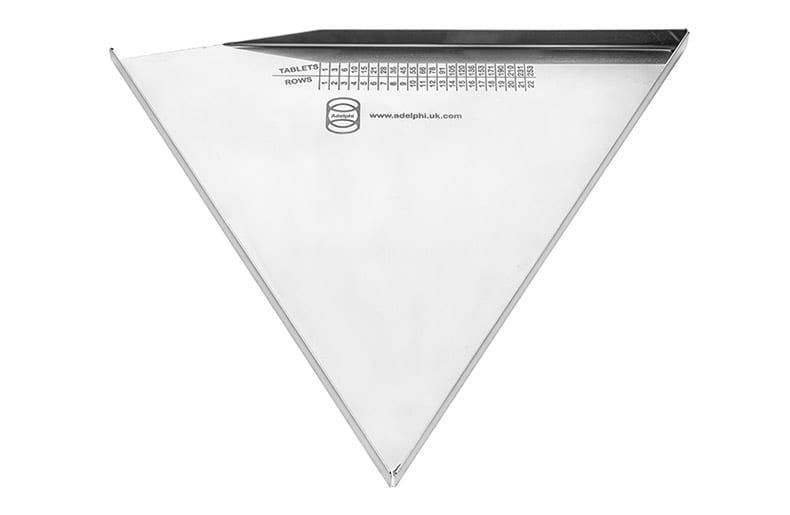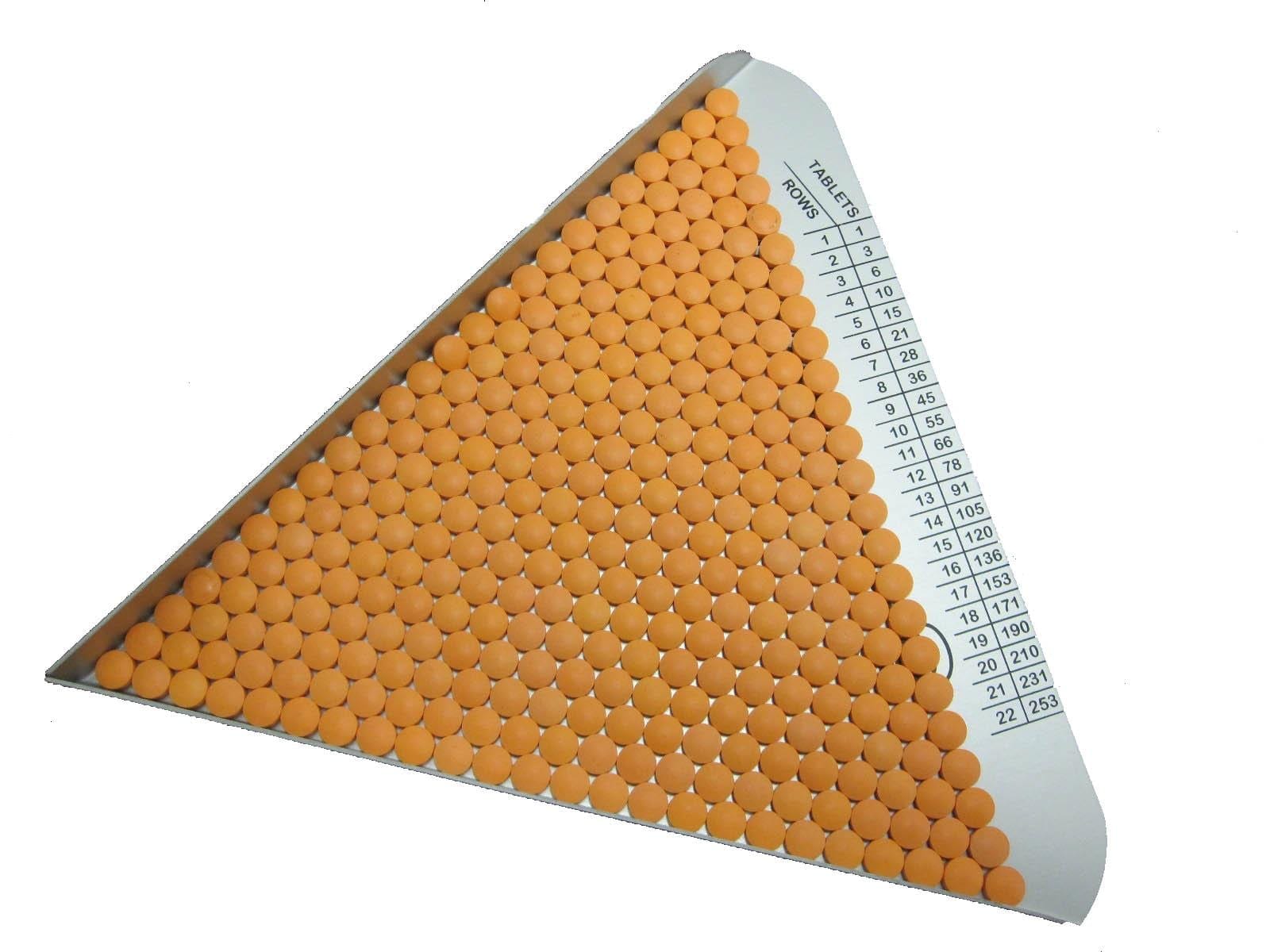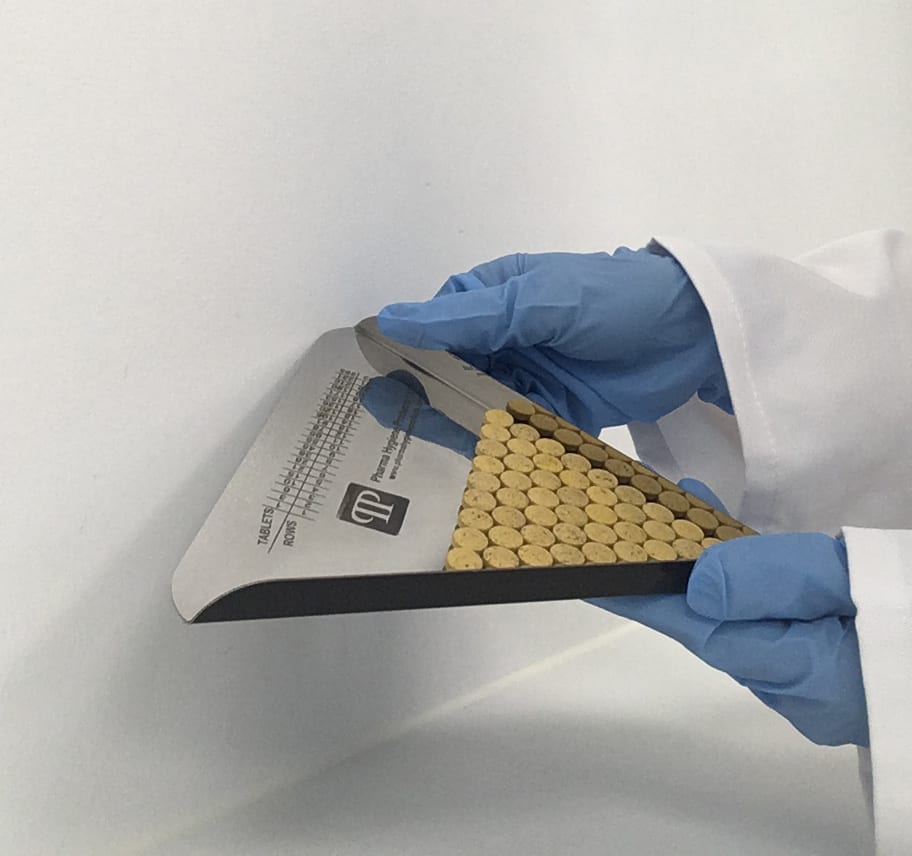 Pricing:
| Product No. | Description | Material | Price |
| --- | --- | --- | --- |
| 6020607 | 7" Triangular Tablet Counting Tray (Pack of 5) | 304 SS | £50.00 |
| 6020610 | 10" Triangular Tablet Counting Tray (Pack of 5) | 304 SS | £92.00 |
| 6020607-316 | 7" Triangular Tablet Counting Tray (Individual) | 316L SS | £30.00 |
Additional Modifications:
| Name | Price |
| --- | --- |
| Bespoke Etching - PRICE UPON REQUEST | + £0.00 |
Contact us about this product
Browse Other Types of Products