Durable, Easy to Sterilise, Re-Useable
Delivery within Days
Full Material Traceability
to meet international pharma and food quality compliance regulations.
Product Specification:
304 grade stainless steel.
Hygienic one-piece body construction.
Funnels from 90mm - 250mm diameter.
Conical strainers from 100mm - 270mm diameter.
Funnels are designed with a spout; conical strainers with a long straight handle and a hanging hook.
Options:
- Funnels
- Strainers
- Funnels with fixed built-in strainers
Can be cleaned with alcohol-based disinfectants, and in industrial dishwashers/autoclaves.
Optional Material Grade and Surface Finish certification available upon request.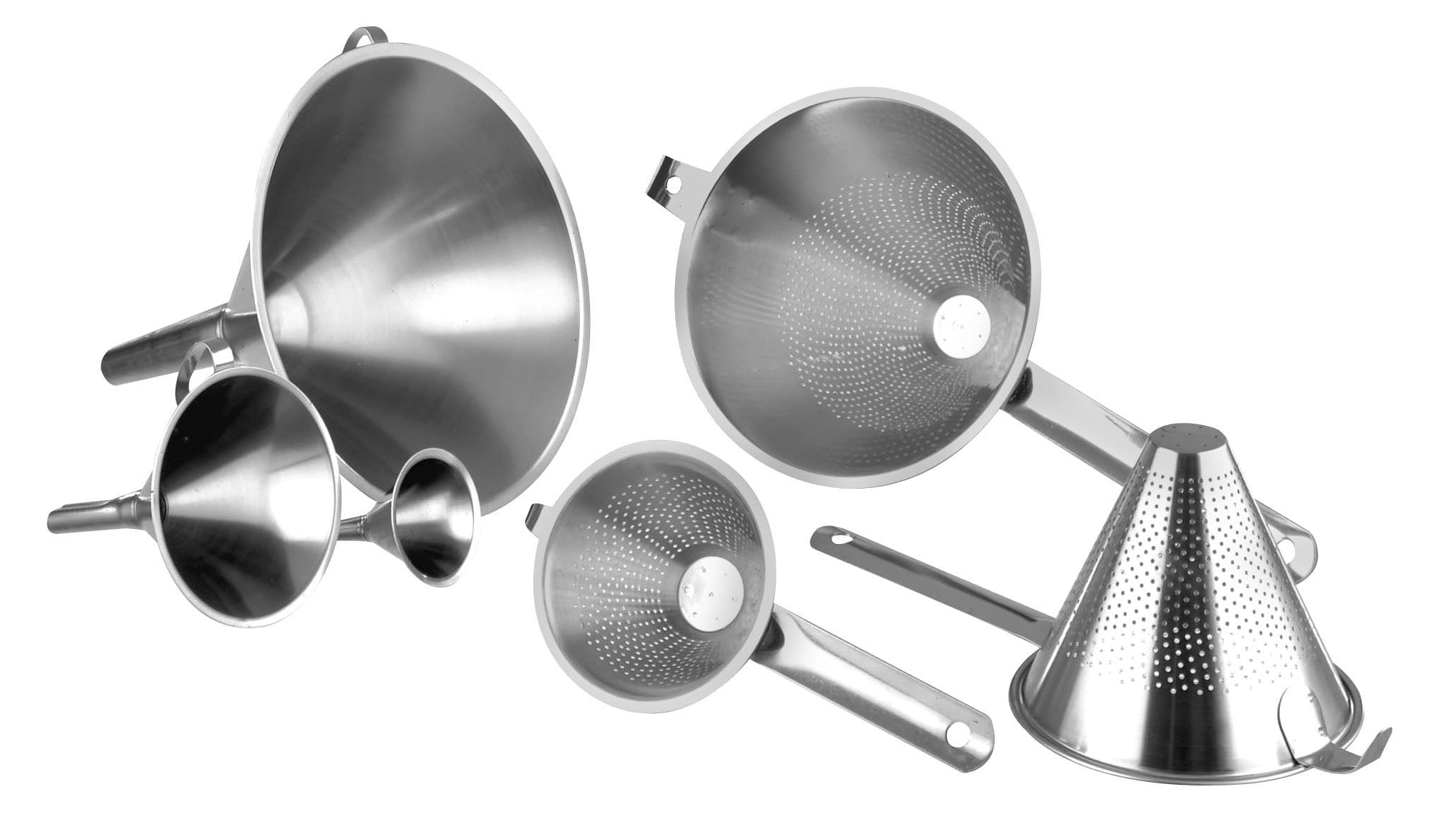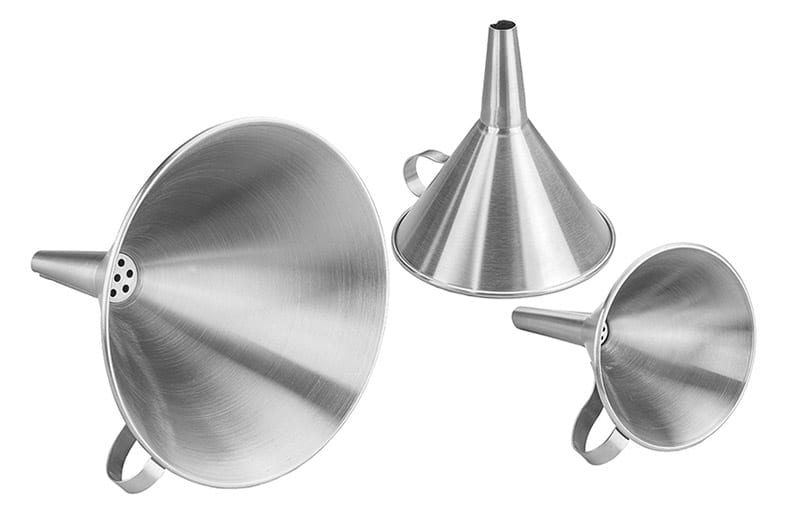 Available from Stock
(subject to availability)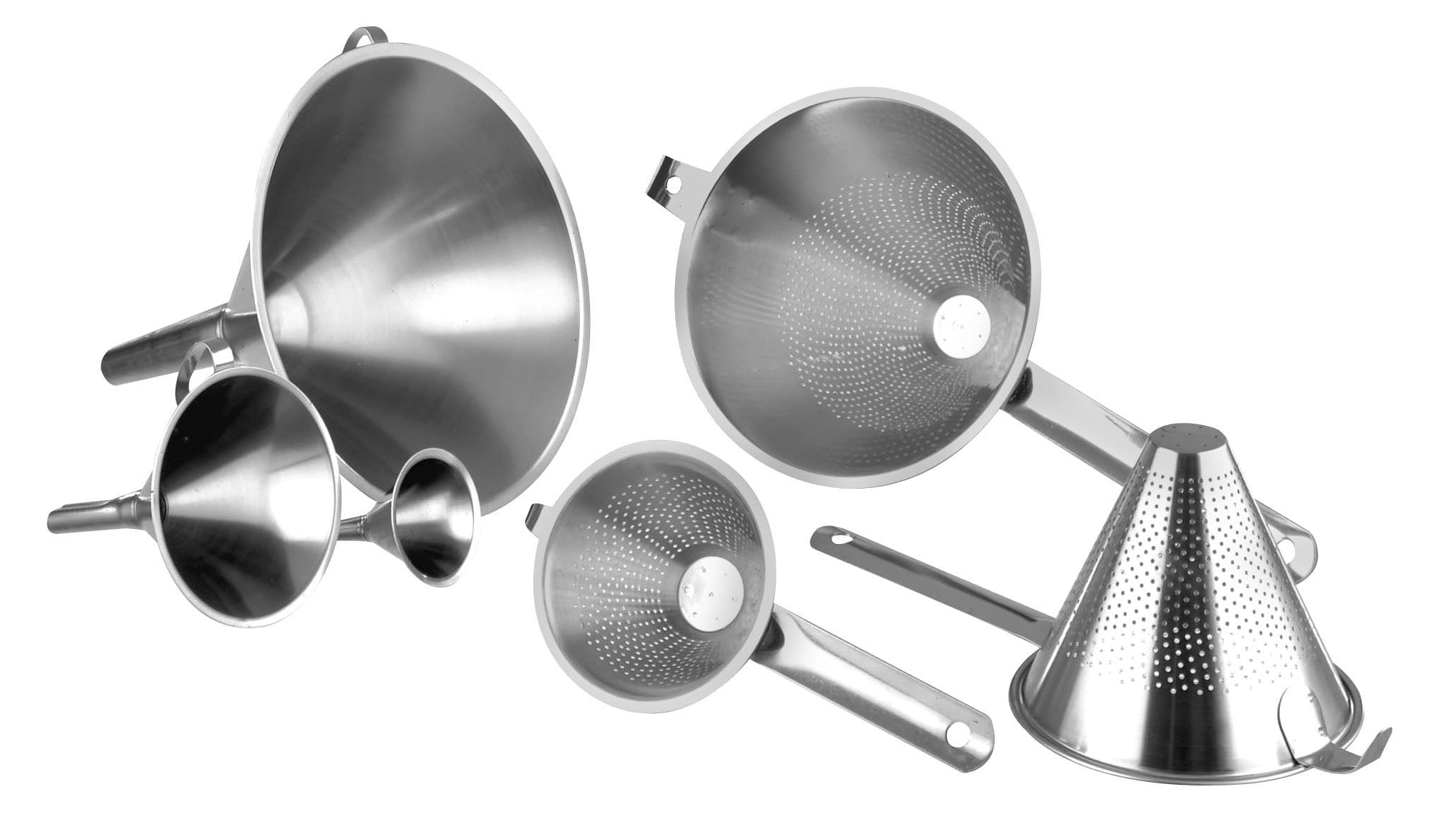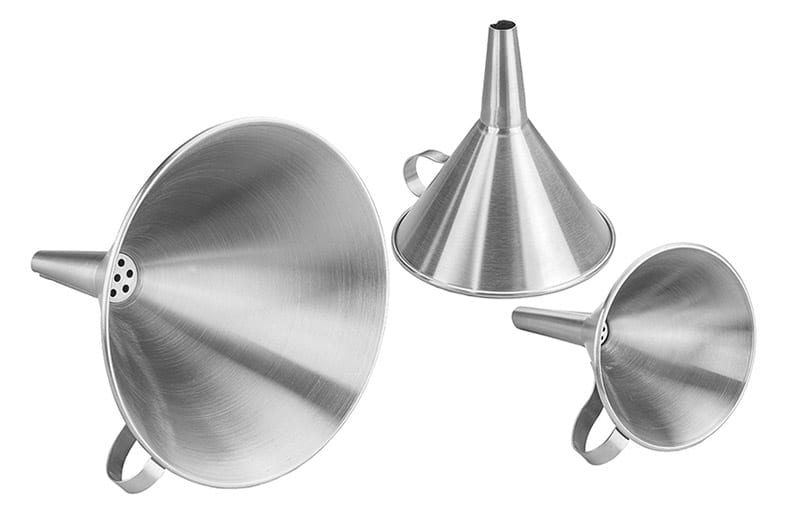 Pricing:
| Product No. | Description | Material | Price |
| --- | --- | --- | --- |
| FUN4109P | 90mm Funnel without Strainer | 304 SS | £15.00 |
| FUN4112S | 120mm Funnel with Fixed Strainer | 304 SS | £18.00 |
| FUN4116S | 160mm Funnel with Fixed Strainer | 304 SS | £24.00 |
| FUN4120S | 200mm Funnel with Fixed Strainer | 304 SS | £28.00 |
| FUN4125S | 250mm Funnel with Fixed Strainer | 304 SS | £37.00 |
Contact us about this product
Browse Other Types of Products