Services
---
Remote Support
In light of the risks surrounding Covid-19, at Adelphi we have developed remote support procedures to keep our customers' orders and production progressing.
We are completing machine FAT's and demo's via video conference call, and undertaking remote installations to get new machines up and running ASAP. Documents can be screen-shared, and our teams can connect with your teams to provide the relevant training.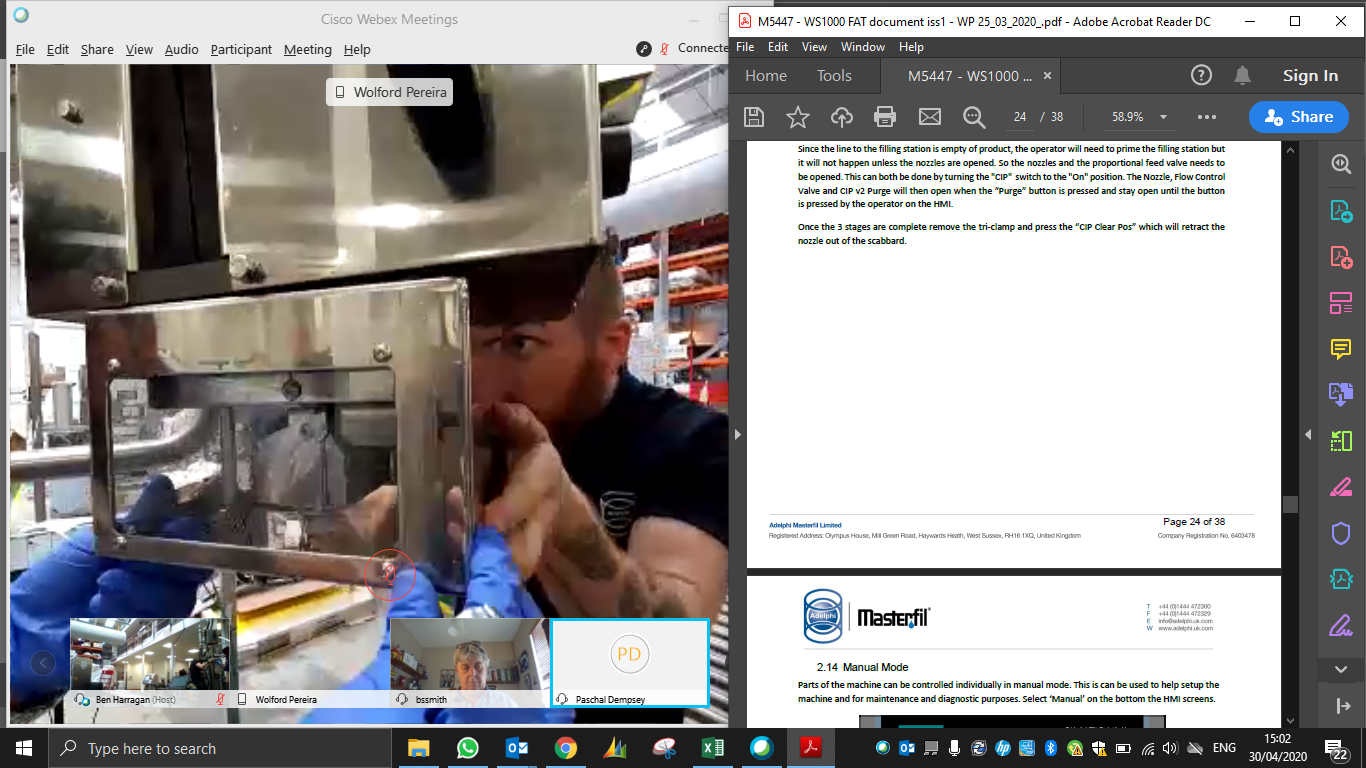 Production Engineer Peter Till, from Tristel Solutions, purchased Response Benchtop Fillers and a Response Automation Base during full lockdown, to meet the increase in demands for Tristel's disinfectant products. He commented afterwards that "there was no difference in the quality of service I received, despite the majority of Adelphi's team working remotely at the time."
Read the full testimonial here >>>
For more information about our remote support initiatives, please call
+44 (0)1444 472300 or email info@adelphi.uk.com.