Professional Quality Crimping
Simple & Intuitive to Use
Delivery Within Days
Product Specification:
Designed for 'plain', 'flip top/flip off' and 'flip tear up' seals.
Crimping and de-capping of 13 and 20mm seals.
Fast and reliable, for a professional quality finish.
Simple and intuitive functionality.
Corrosion-resistant construction.
Foot pedal reduces operator fatigue.
All crimping and de-capping heads are interchangeable with the Adelphi
Manual Vial Crimper.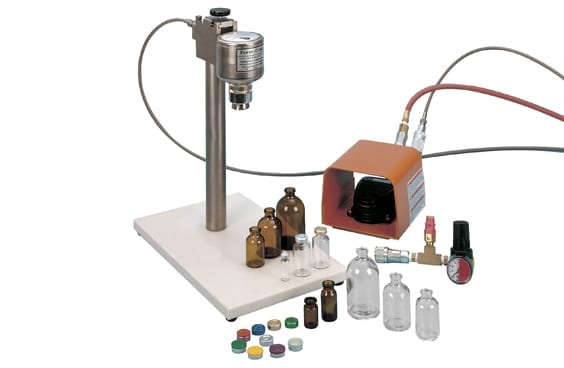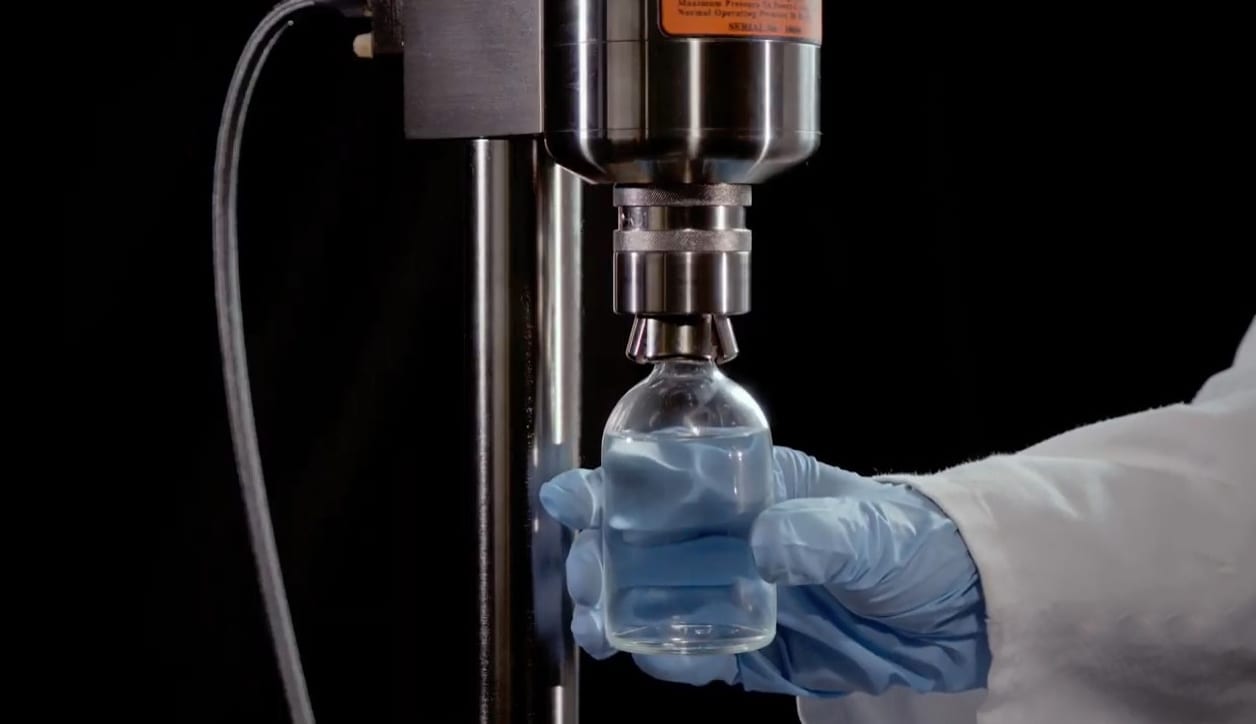 Available from Stock
(subject to availability)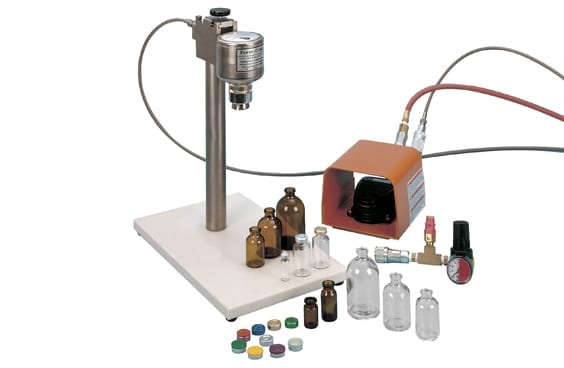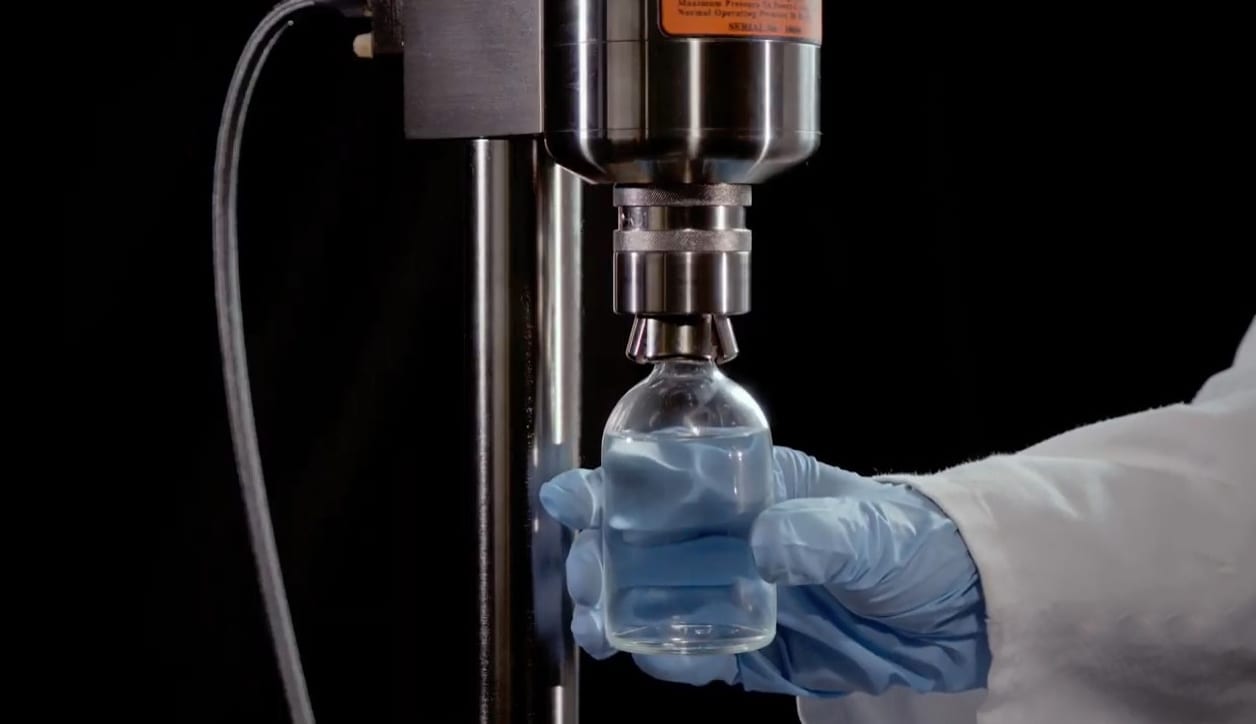 Pricing:
| Product No. | Description | Material | Price |
| --- | --- | --- | --- |
| 6030500 | Powered Vial Crimping Unit, without Head | | £1700.00 |
| 6030501S | Stainless Steel Bench Stand for 6030500 | | £770.00 |
| 6030502 | Foot Pedal for 6030500 | | £360.00 |
| 6030503 | 13mm Crimping Head for Plain Seals | | £280.00 |
| 6030504 | 13mm Crimping Head for Flip Top Seals | | £280.00 |
| 6030520 | 13mm Crimping Head for Flip Tear Up Seals | | £435.00 |
| 6030536 | 18mm Crimping Head for Pump Spray Seals | | £725.00 |
| 6030505 | 20mm Crimping Head for Plain Seals | | £280.00 |
| 6030506 | 20mm Crimping Head for Flip Top Seals | | £280.00 |
| 6030514 | 20mm Crimping Head for Flip Tear Up Seals | | £435.00 |
| 6030525 | 20mm Crimping Head for Pump Spray Seals | | £725.00 |
| 6030507 | 13mm De-Capping Head for Plain Seals | | £280.00 |
| 6030508 | 13mm De-Capping Head for Flip Top Seals | | £280.00 |
| 6030509 | 20mm De-Capping Head for Plain Seals | | £280.00 |
| 6030510 | 20mm De-Capping Head for Flip Top Seals | | £280.00 |
Contact us about this product
UK & Ireland Only
UK & Ireland Only
UK & Ireland Only
Browse Other Types of Products