Monday November 11th, 2019
"Europe has launched its first national medical cannabis registry for patients with chronic conditions", writes Anna Smith this week for the Pharma Times. "Project TWENTY1 will study medical cannabis's therapeutic effects on 20,000 patients, and build the largest ever evidence base for NHS provision of these medicines."
At Adelphi, our product range holds its roots in the pharmaceutical industry, and we count the NHS as one of our valued customers. We are pleased to create and supply a broad range of equipment and machinery for fully processing CBD oils.
Machinery:
Adelphi's Response range of filling machines was designed with hygiene in mind; particularly important when filling ingestible and medicinal products. All contact parts are manufactured in 316L pharma grade stainless steel, PTFE and Viton, and all-stainless monocoque construction with curved and sloping surfaces, meets GMP requirements.  Clean, lubricant-free pneumatics, hygienic tri-clover hopper connections, and a quick-strip design make cleaning any machine from this range simple and fast.
The Response Monobloc Filler is ideal for use with products such as CBD oils, and provides many advantages for customers compared with traditional inline packaging systems.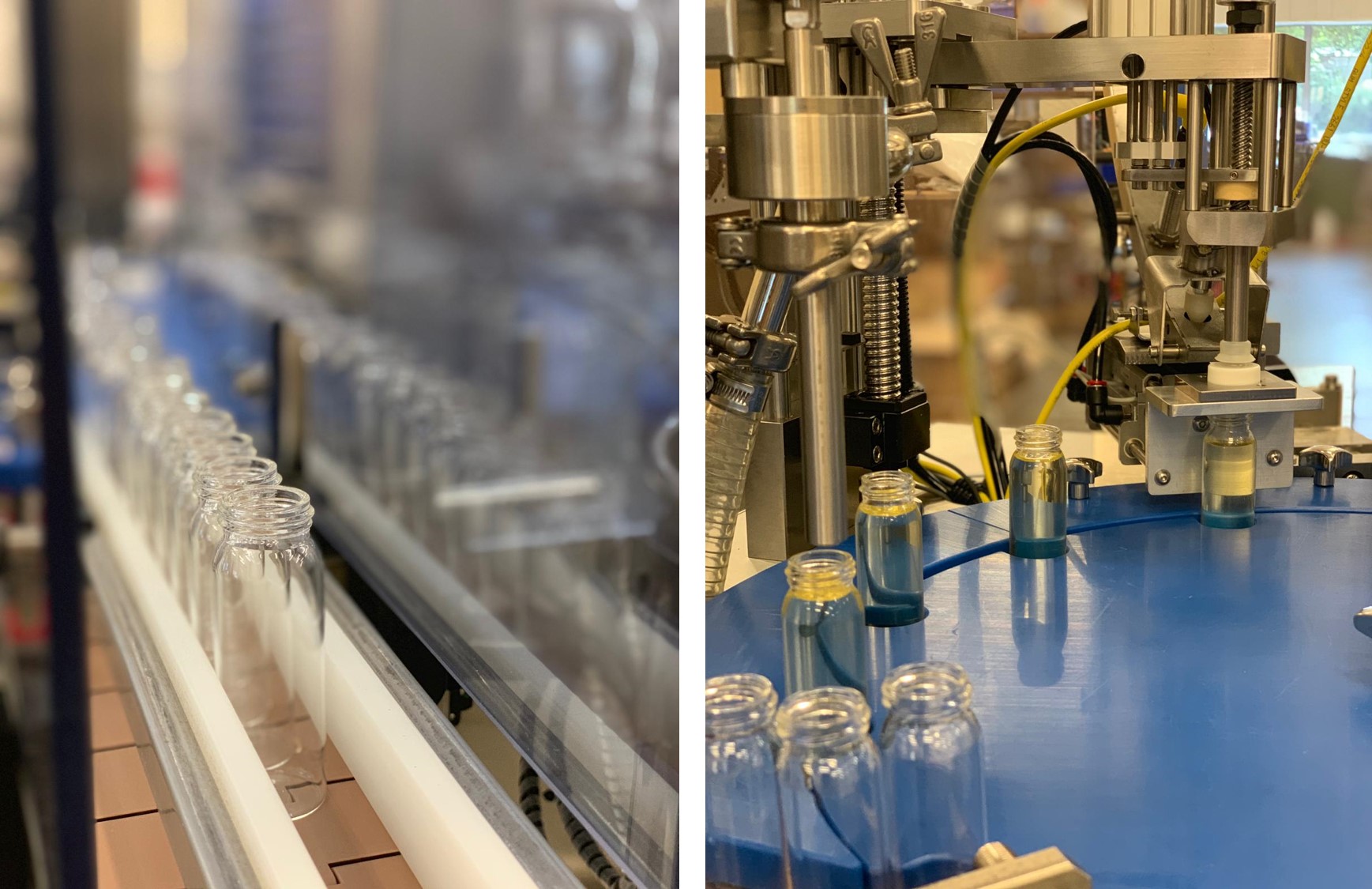 Key features and benefits:
– Capable of filling 5ml to 250ml containers
– Space-saving design
– Ten-minute strip down time
– Hygienic stainless steel construction; all wetted parts are 316 stainless steel
– Response volumetric filler fill-accuracy +/- 0.25%
– Quick and easy to change parts from one fill-size container to another
– Easy-to-use intuitive HMI touch screen controls for your operator
– Reduced labour costs
The Response Monobloc Filler has been designed to work with our small batch production size Response Volumetric Filler, but it can also be organised that we integrate a filler from another supplier if you already have one.
Process Equipment:
Our sister company Pharma Hygiene Products Ltd produce a range of high quality, hygienic stainless steel process equipment to assist with the manufacturing of CBD oils. This includes vessels, mixers, churns, bowls and more. To browse the complete range, please click here >>>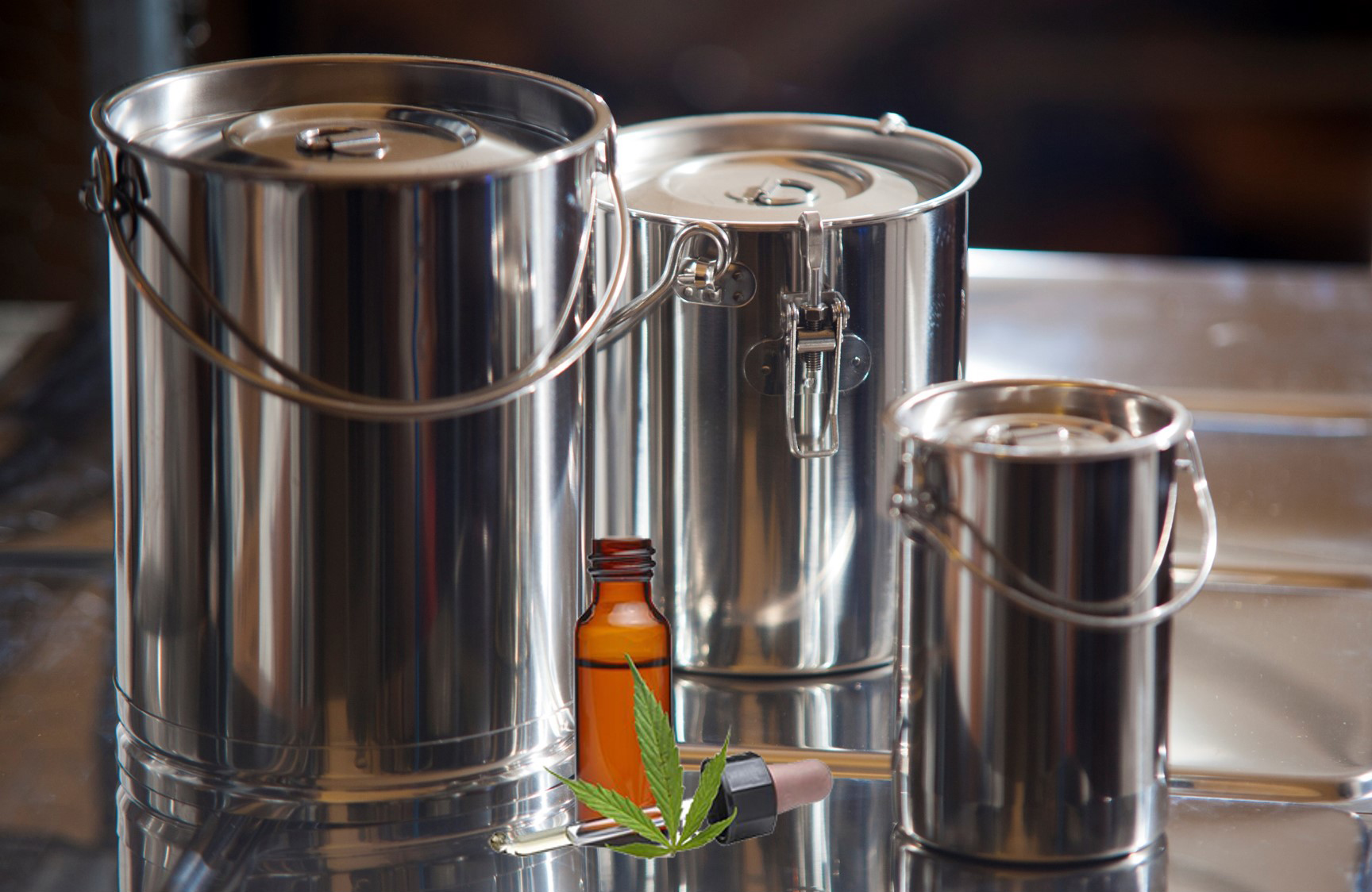 They also offer a tilted mobile frame for decanting your oil, which has been specifically designed for clients in the industry. The frame fits our standard 75L and 150L vessels. The angle of tilt means that when filling your product into containers, the vessel can drain completely with no pooling of the CBD oil.
In addition to our wide-ranging selection of standard process equipment, we can supply more sophisticated products, tailored to your exact requirements, including:
Jacketed vessels
Mixing vessels
Low pressure vessels
Adapting or modifying one of our standard products often provides a cost-effective solution, but we can also design and build bespoke vessels and other equipment to your precise specification. Please contact us with your exact requirements and we will advise you of the most cost effective solution: don't hesitate to call +44 (0)1444 472300 or email info@adelphi.uk.com