News Blog
Keep up to date with the latest news, insights and features from the Adelphi Group of Companies
Automation is crucial for Life Sciences companies looking to the future
August 21, 2018
[:en]"Life science companies must look to utility savings, collaborative product development and serialisation to boost their sustainability contributions", writes Tom Egan for Packaging Digest this month.
"Healthcare product manufacturers must implement packaging solutions that minimise the environmental impact of expanding product portfolios, build sustainability practices into the development of new delivery systems, and seek utility savings in new automation strategies"
At Adelphi we are at the forefront of this movement, and can help clients from the Life Sciences industry and beyond to make savings with our automation machinery.
"Pharmaceutical companies work tirelessly to reduce the amount of power, air or water used on a line", says Egan. Adelphi's new Response Monobloc Filler, being launched at the PPMA Show next month, can do precisely this; outdated and lengthy composite conveyor systems with several individual machines, are replaced by compatible components surrounding a single starwheel. This will save customers space, time and money, as well as the all-important saving in power useage.
Built to pharmaceutical standards, the hygienic Monobloc is a single-head filler capable of filling containers from 3ml to 250ml, in the region of 30 fills per minute. With easy-to-use HMI touch screen controls and quick strip-down, it improves productivity; not only can the Monobloc be fully stripped in 10 minutes, it is also quick and easy to change parts from one fill size container to another.
To find out more about the new Response Monobloc Filler, please don't hesitate to call us on +44 (0) 1444 472300, or email info@adelphi.uk.com.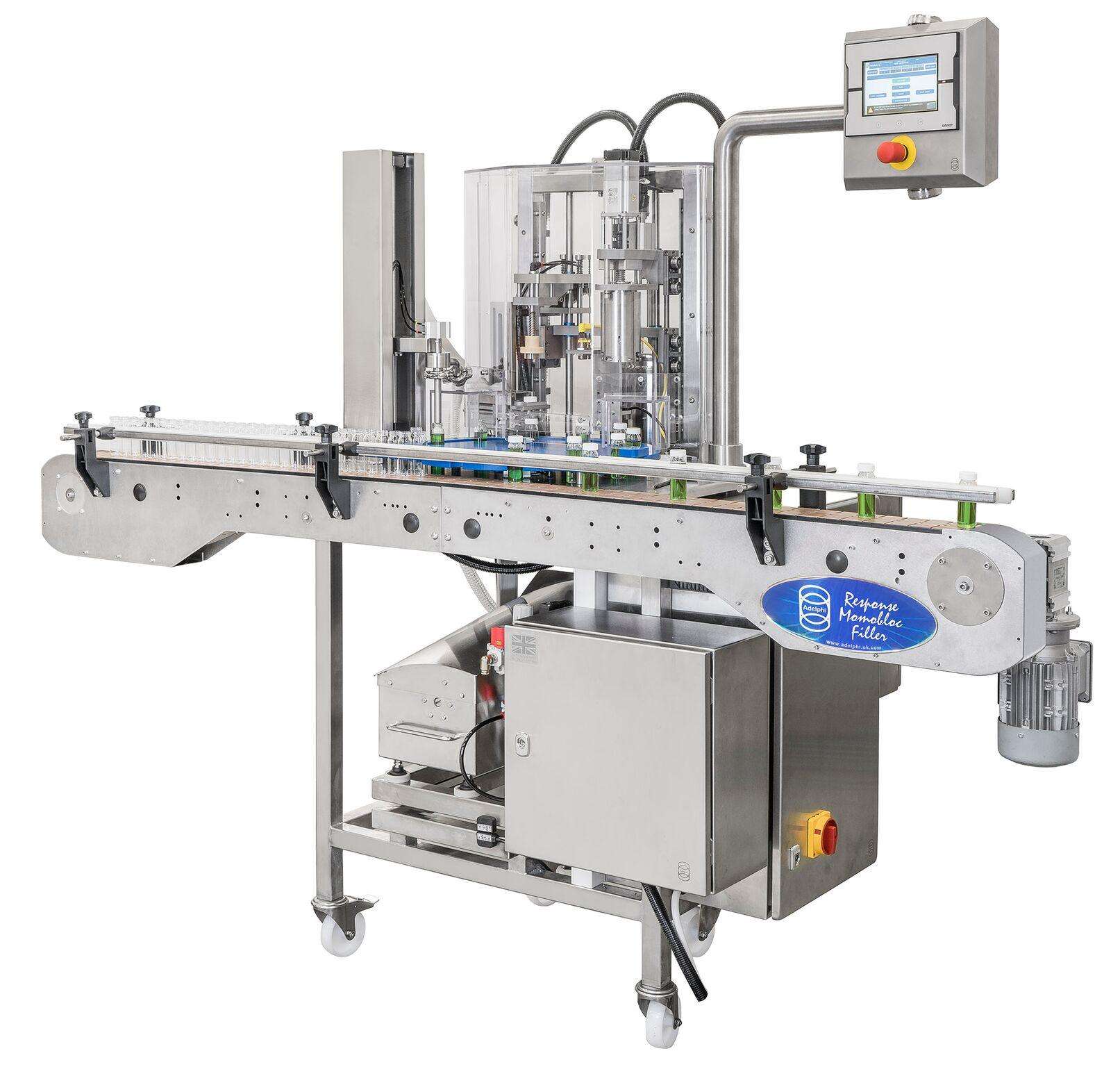 [:]