News Blog
Keep up to date with the latest news, insights and features from the Adelphi Group of Companies
Servicing
March 18, 2019
[:en]Servicing
Adelphi is able to provide expert and cost effective servicing for each piece of machinery that we sell, wherever you are in the world. In many cases we organise annual visits to a region during which we visit a number of customers in one area. By doing so, travel costs are shared, thereby keeping costs down, whilst getting the benefit of having a highly trained Adelphi Service Engineer keeping your machine working as it should.
Alternatively, it can sometimes be more cost-effective to send your machine back, to be serviced at our site. You are welcome to book servicing appointments as and when you want them, however we would always recommend a scheduled service at least every 12 months.
Masterfil Ltd was bought out of receivership in 2007, to become Adelphi Masterfil. Adelphi is now the only legitimate manufacturer of Masterfil and Mastercap branded filling and capping machines and spare parts. We provide comprehensive support via our Servicing and Spares departments for all Masterfil machines, both pre-and-post incorporation, that are out in the field.
For all servicing and spares enquiries, please don't hesitate to call +44 (0)1444 472300 or email info@adelphi.uk.com.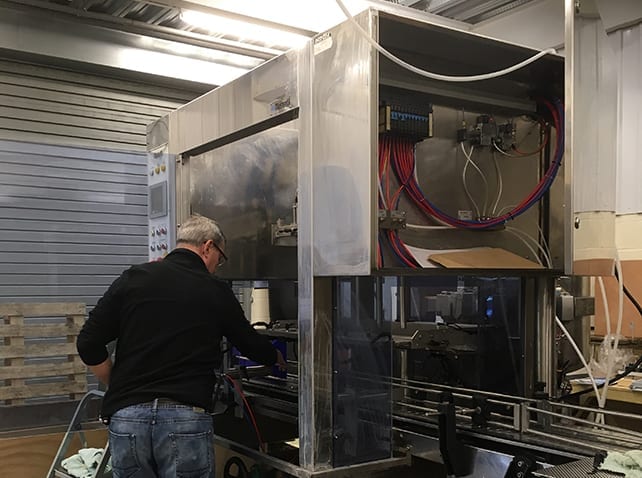 Service Engineer Andrew working on a Masterfil machine at our Sussex site[:]