News Blog
Keep up to date with the latest news, insights and features from the Adelphi Group of Companies
Filling solutions for distilleries manufacturing hand sanitizers
March 23, 2020
[:en]In light of the current Coronavirus (COVID-19) pandemic, at Adelphi Manufacturing we are receiving many enquiries from amazing distilleries who are proactively utilising their resources to manufacture their own hand sanitizers and other personal hygiene products.
Adelphi manufactures the highly regarded Response range of filling machines, which can be supplied ATEX-compliant for these high ethanol content products. The Response Benchtop Filler is versatile, hygienic and easy to use. Fill volumes can range from 10ml to 1 litre in a single shot, with exceptional accuracy of
± 0.25%.
It can be configured to be suitable for use in ATEX Zone 1 Category IIB 2G c T5 (100C). When fitted with EPDM seals, it can fill these high ethanol content gels.
Priced from £10,260*, Adelphi Manufacturing have one unit available off-the-shelf, and we suggest a lead time of approximately 4-6 weeks for ATEX units built from scratch. ISO9001 registration ensures that quality is built into every machine.
Our top priority is the safety of our employees and customers during this challenging time; please be assured that health and safety precautions have our complete attention. We have full confidence in the ability of our workforce to continue to fulfil customer requirements.
From our team to yours; we send our best wishes for your continued good health.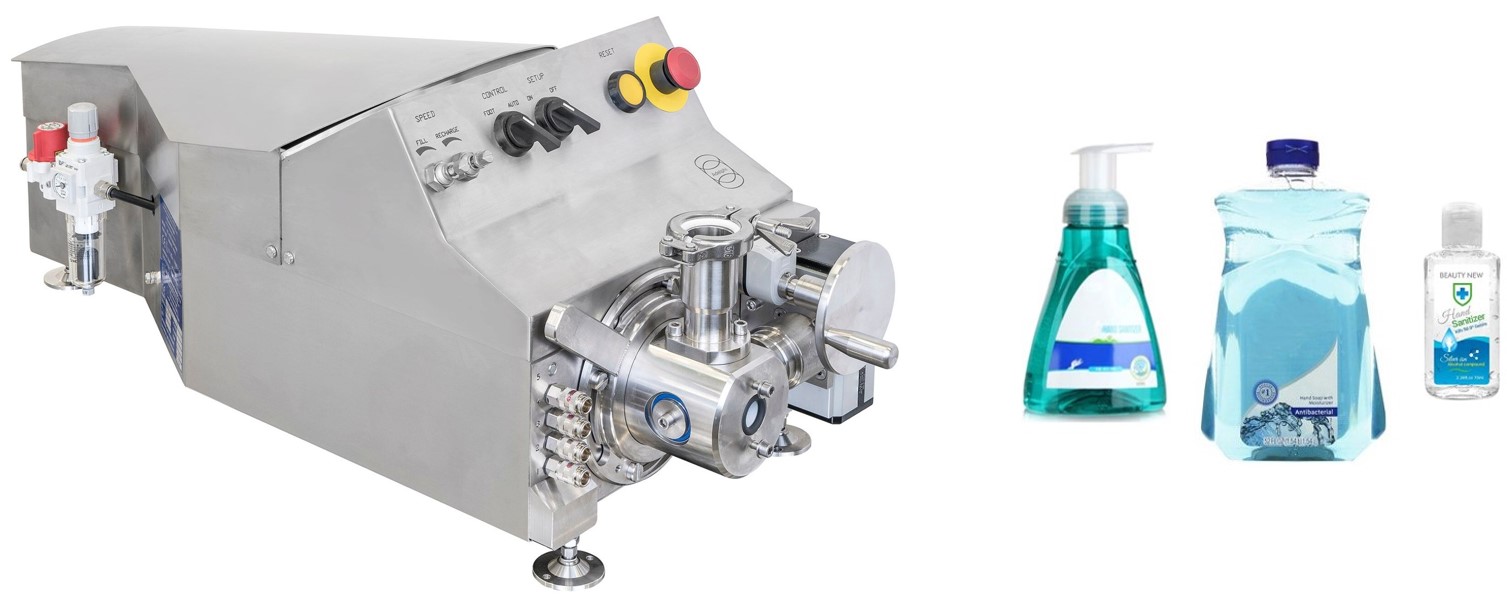 [:]