Global Reach
The Adelphi Group of Companies sits at the centre of a global network of skilled individuals and organisations
We are pleased to supply our equipment and machinery all over the world; either directly or through one of our authorised partners. The map below shows the countries we have exported to, to date.
To find out more about our distribution in your area, please contact the Adelphi Group of Companies'
specialist team at our UK headquarters.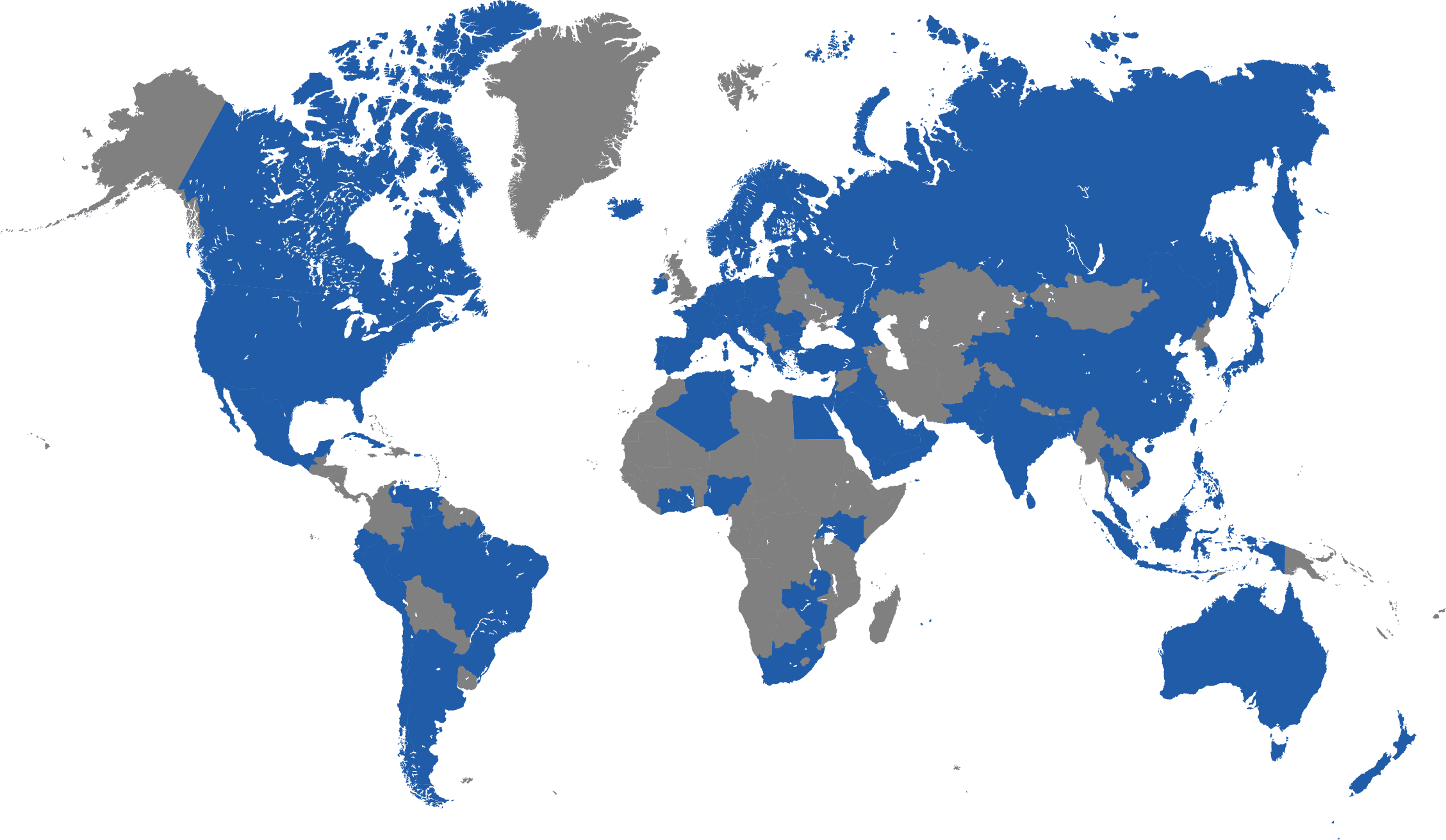 We also have exclusive UK distribution rights with selected manufacturers, including world-leading primary packaging producers, who manufacture to the highest international standards and guidelines. Contact us to find out more.