Company
About Us
Adelphi Today
The Adelphi Group of Companies has grown organically and through a handful of strategic acquisitions, and today incorporates four independent but complimentary divisions, with a combined turnover of almost £15m.
The Group is both family owned and managed, and will continue on to the next generation. This continuity of ownership has promoted a stability that is valued by our suppliers, staff and customers alike. Many of our relationships date back over decades, and are built on mutual respect and above all else, trust.
The four Adelphi divisions are based in a modern, purpose built facility in Haywards Heath, on land that is wholly owned by the Group. Energy efficiency and environmental responsibility are of great importance to us and with this in mind, we have invested heavily in low energy lighting, high quality insulation, rainwater harvesting, and photovoltaic panels that produce more power than we use.
Adelphi History
The Group started life as Adelphi Manufacturing Company Limited on 10th May 1947 and took its name from the Adelphi Building off the Strand where it had offices.  The original company was a manufacturer of simple bottle washing and filling equipment for the pharmaceutical industry.
In 1950 Adelphi moved to Angel, Islington where it occupied two numbers and five floors of a Georgian terrace.  Steady progress, with an increase in the range of products manufactured and sold, culminated in a major expansion in the early 1970's.
Adelphi (Tubes) Limited was formed in 1970 to stock and market ampoules, vials and collapsible aluminium tubes, and in 1973 Fluid Equipment Company was purchased to manufacture mixers and stirrers for industry.  Other additions to the Adelphi Group include: T.R.F. Autoclaves, Stockline Boxes and part of Sheppard Engineers Limited.
Coldstream Engineering Ltd joined the group in 1994 (founded in 1947) and incorporated the Fluid Equipment business, producing a stock range of 316 stainless vessels and holloware and customised mixing vessels.
Finally, Masterfil Ltd joined the group in 2007 having been established in 1984 supplying customers with fully automatic filling and capping machines in the oil, chemical, food, toiletries and pharmaceutical industries worldwide.  Having been bought out of receivership the company was re-incorporated as Adelphi Masterfil Ltd.
Adelphi Logo
The symbol of a cylinder inscribed over the sphere it contains was requested to be engraved on his tomb by Archimedes.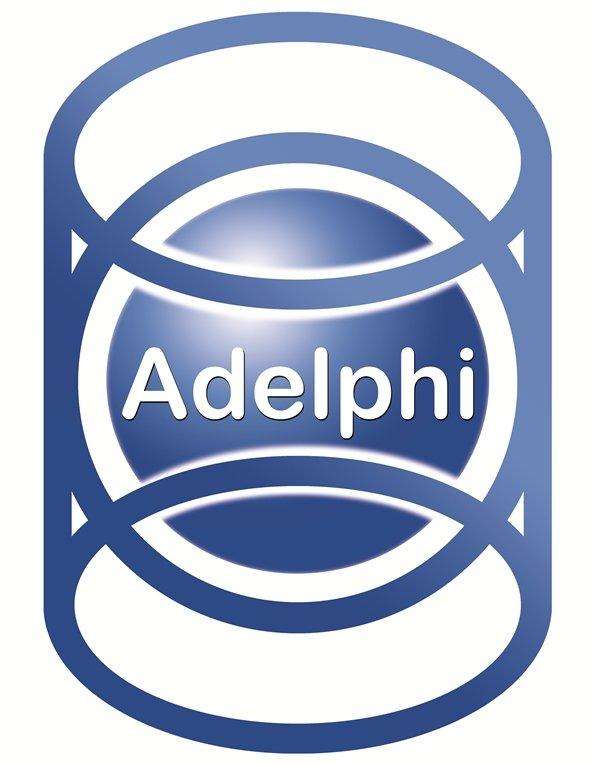 To him it commemorated the fact that he had discovered the relationship between volume and surface area in spheres and cylinders.  To Adelphi it symbolises the classical references of our name and the precision with which our machinery is designed and manufactured.
In addition it demonstrates our dealings in vessels and containers of all kinds, and the classical lines symbolise cleanliness and accuracy in the wide ranging industries which we serve.