News Blog
Keep up to date with the latest news, insights and features from the Adelphi Group of Companies
Machine Spares: How to overcome global shortages, and beat the longer lead times
March 15, 2022
Shortages of electronic and automation components are disrupting production security for manufacturers worldwide. At Adelphi, we are committed to doing our best to keep our stock levels replenished, to minimise the impact on your operations.
Our 3 Top Tips to avoid lengthy disruptions are:
1. Keep Critical Spares On-Site
Ordering back-up O-rings, Piston seals and other high-wear components before they become worn, will prevent production coming to a halt when they need changing.
To request a quotation, contact info@adelphi.uk.com or call +44 (0) 1444 472 300
2. Regularly Strip-Down and Clean your Machine
Ask our team of experts about early signs of wear, so that your team can anticipate the components which will need replacing, before the situation becomes critical.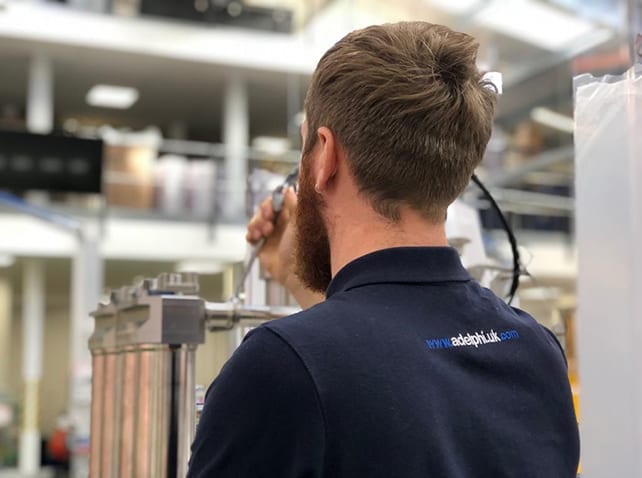 3. Preventative Maintenance & Servicing
Timely servicing identifies and resolves faults during a maintenance schedule, and not in the middle of production. The cost of regular maintenance is minimal when compared to the cost of a major breakdown which could halt your operations entirely.
Adelphi's team of technical experts are working tirelessly to ensure that disruption to your production is prevented wherever possible. We appreciate your patience, understanding and proactive engagement with our suggestions.
Our Customers Say:
"Thank you very much for the quick support. Only wish we had contacted you earlier. The machine is now performing very well."
Merck
"Adelphi are always attentive to any issues that may arise, and are only a phone call away."
McCavity's Contract Fillers
To find out more, click here >>>