An Introductory Guide to
Tri-Clamp Fittings
Tri-Clamp fittings can be unclear for those not familiar with them: our simple guide is designed to provide a brief introduction to the terminology, and answer many of the FAQ's in Germany we hear on a regular basis
The phrase 'Tri-Clamp' was originally used to describe clamps comprised of three segments, but now the name is more generally used to refer to all types of hygienic connections and fittings. Tri-Clamp fittings are connections for pieces of pipe, which facilitate easy disassembly and cleaning. These should not be confused with valves, which make up part of our range; valves are used to control the flow of product.
Tri-Clamp fittings consist of two ferrule ends, a seal and a clamp, assembled as shown:
Determining the Correct Size
The most important factor to remember is that the Tri-Clamp size you need is determined by the outside diameter of the tubing, not the outside diameter of the flange. This distinction is important because the Tri-Clamp flange is approximately 0.5″ larger than the tubing. Thus a 1.5″ Tri-Clamp fitting, will have a flange that is 1.9″ (almost 2″ on a tape measure), and if we go by the flange measurement and order a 2″ Tri-Clamp to match, the fitting will be about 0.5″ too large.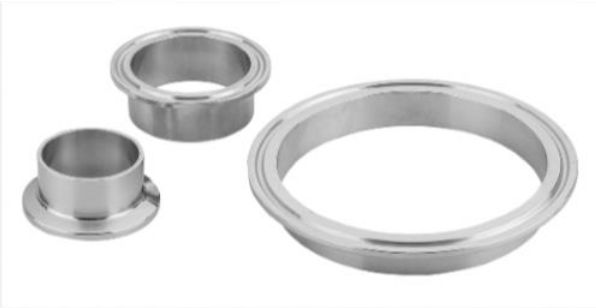 Ferrule Ends – BS 4825 Pt.3
Ferrules are used to connect Tri-Clamp fitting ends with a permanent welded end in sanitary process lines. We have outside pipe diameters ranging from 0.5" to 4" in stock.
Ferrule End Gasket Seals
Manufactured from Silicone, PTFE, Viton or EPDM, PHP Tri-Clamp Ferrule Gaskets are designed to form a seal between Ferrule Ends. The raised ridge each side of the gasket seal fills the concave ridge of the Ferrule Ends.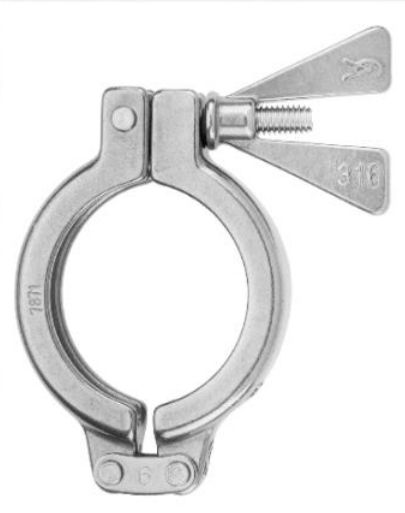 Clamps
Tri-Clamp fitting clamps come in two main types: a 2-segment (single hinge) and a 3-segment (double hinge). PHP only offer the 3-segment style clamps, which are generally considered to be more 'heavy duty'. The main benefit of the 3-segment type is they are easier to install in tight spaces. One size of clamp will fit all ferrule types of that size.

Ball Valves
Manufactured from 316L grade stainless steel, with a PTFE seal/stem seal, PHP Tri-clamp Ball Valves are 100% air tested under water at 100 psi in open and closed positions.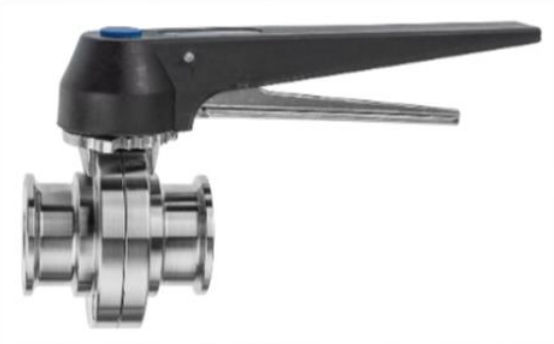 Butterfly Valves
Manufactured from 316L grade stainless steel, PHP Tri-clamp Plain Butterfly Valve includes a lockable open or close handle and four bolts to dismantle for easy cleaning.