Chat with us!
Accuramatic Peristaltic Dispensing Unit
Reduces Waste, Increases Profitability
Make the Most of Your Space
Delivery Within Days
Product Specification:
Fill volumes 1 - 1,000ml.
Quick and efficient filling, up to 36ml per second.
Exceptional filling accuracy of up to +/-0.5% reduces costly product waste.
Combines with the XYZ Distributor to fill bottles, vials and nested syringes, or the Filling Jig for ampoules.
Compact space-efficient footprint.
Can be operated by hand, foot switch, or be left to cycle automatically.
Infallible hygiene levels; the liquid only comes into contact with a length of silicone tubing, which will withstand repeated sterilisation. This produces a completely closed system, to eliminate the risk of cross contamination.
Bacteriological inline filtration can be performed at the outlet side of the pump.
Choose from 3 filling modes:
– Braked stop
– Soft stop
– Stop with suck back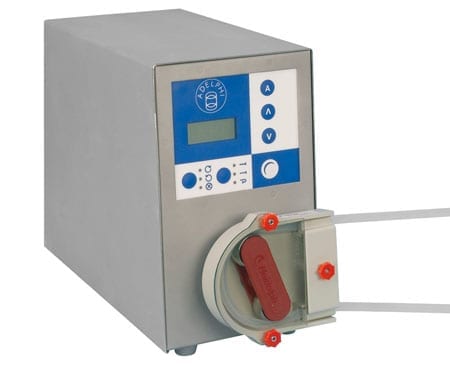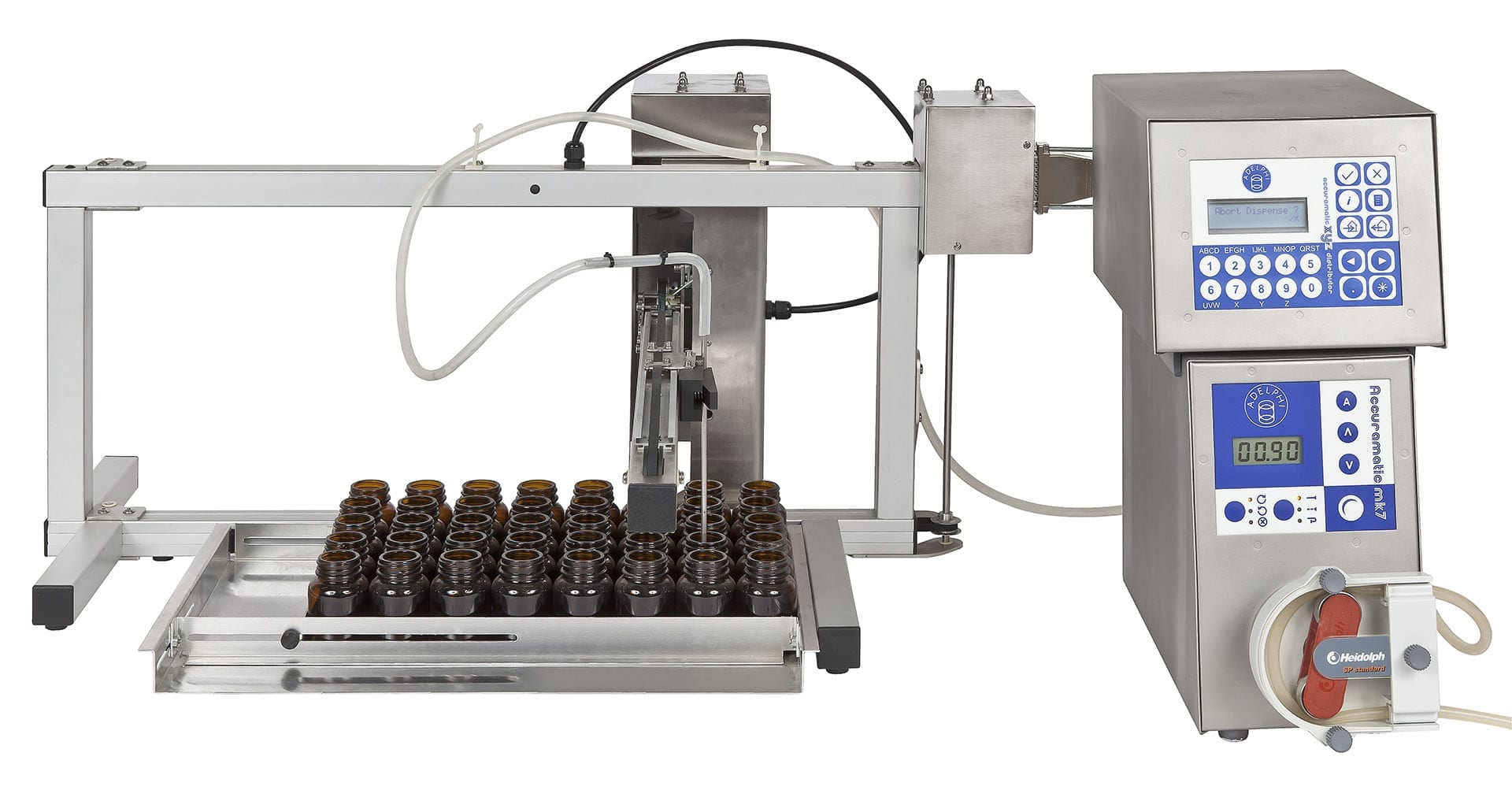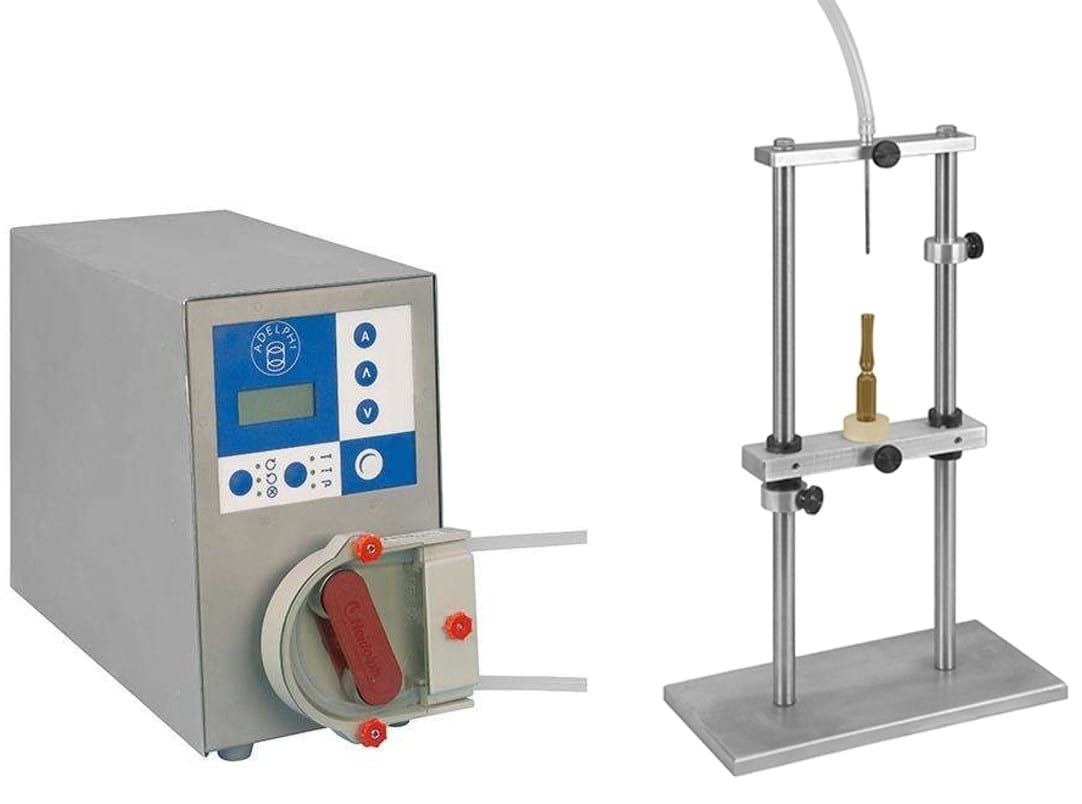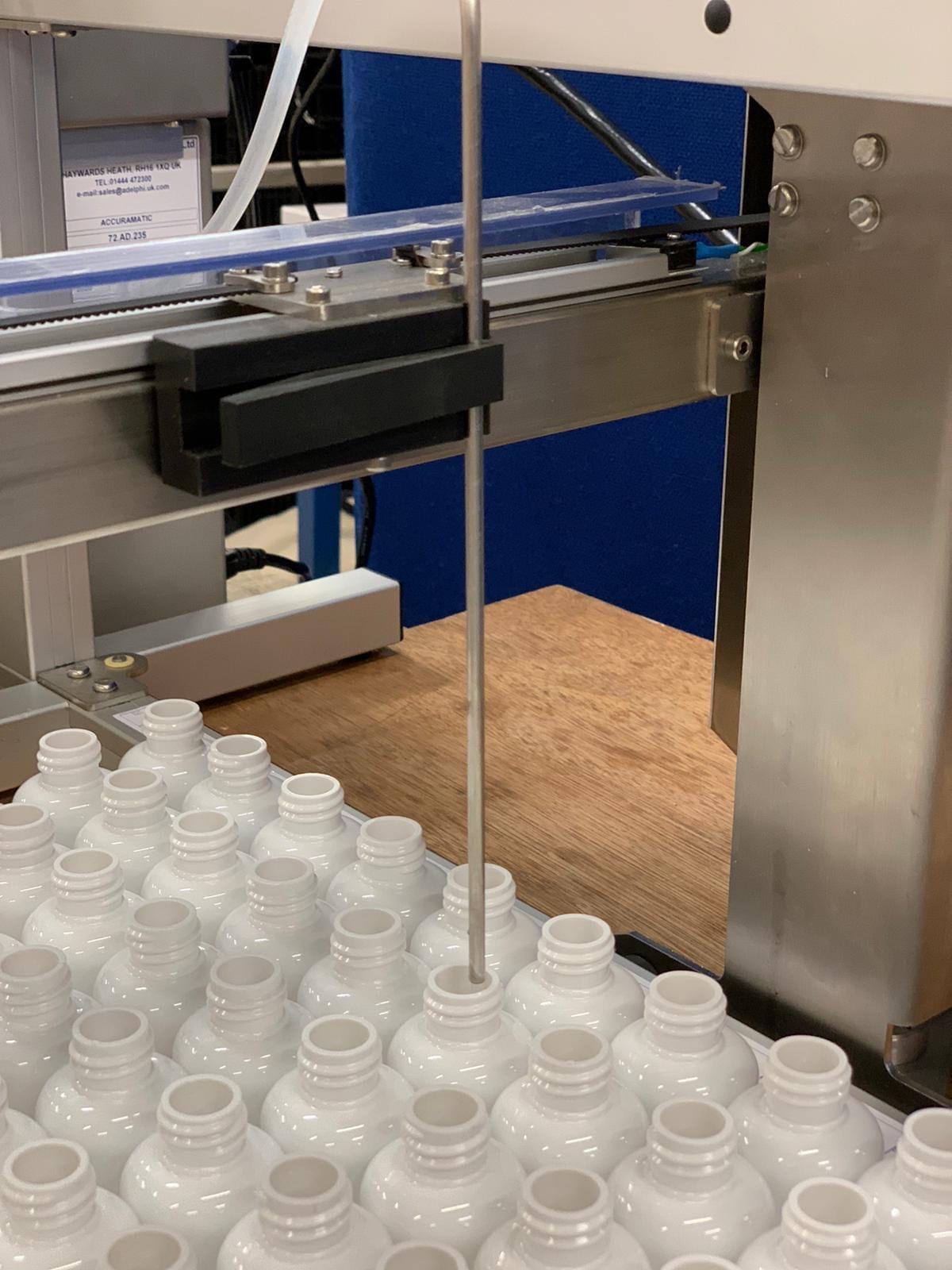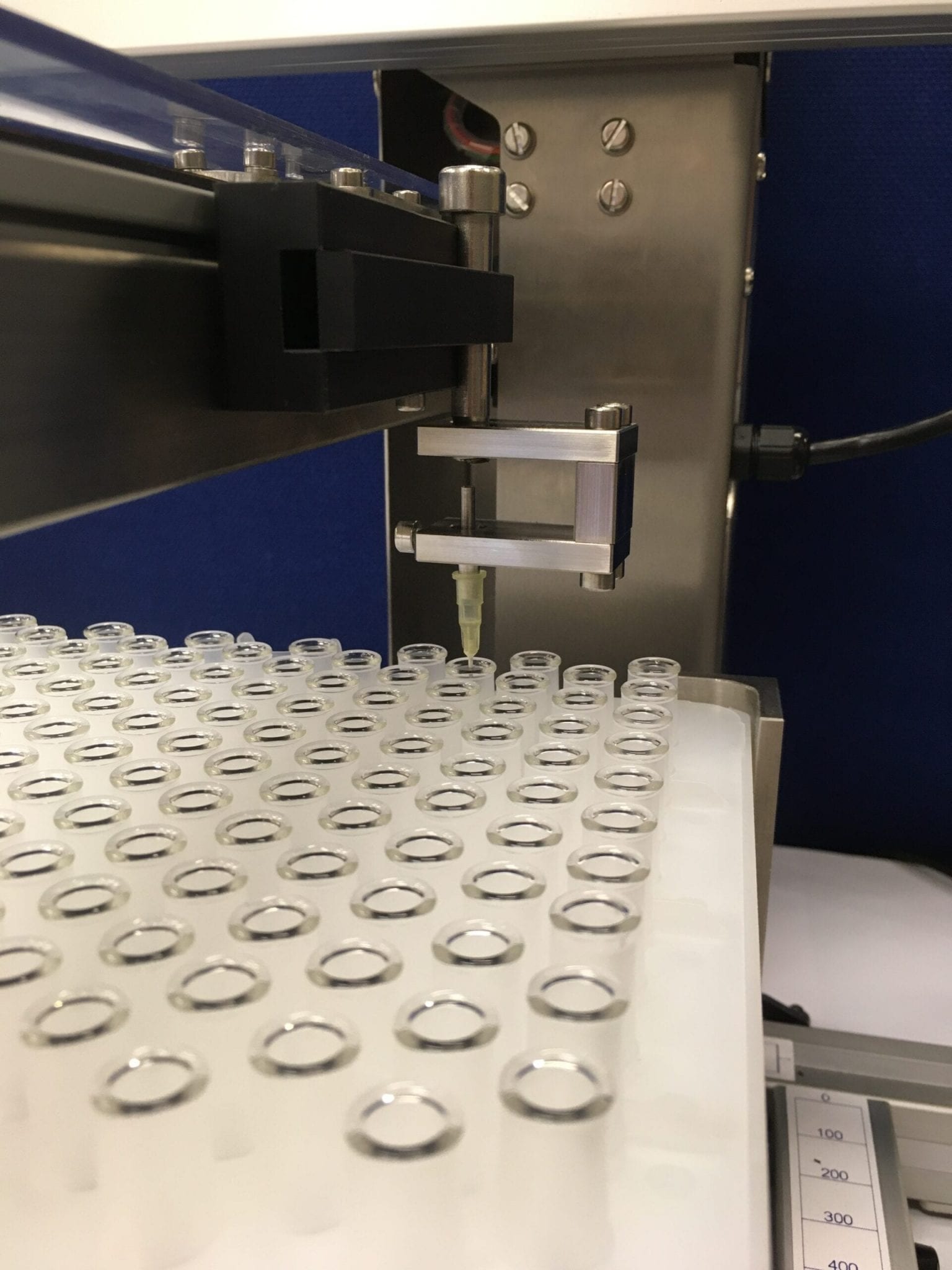 Zero EU Import Duty. Available from Stock
(subject to availability)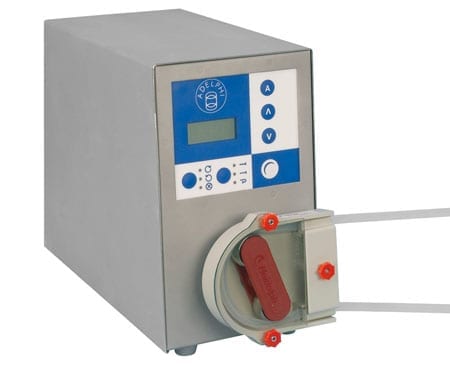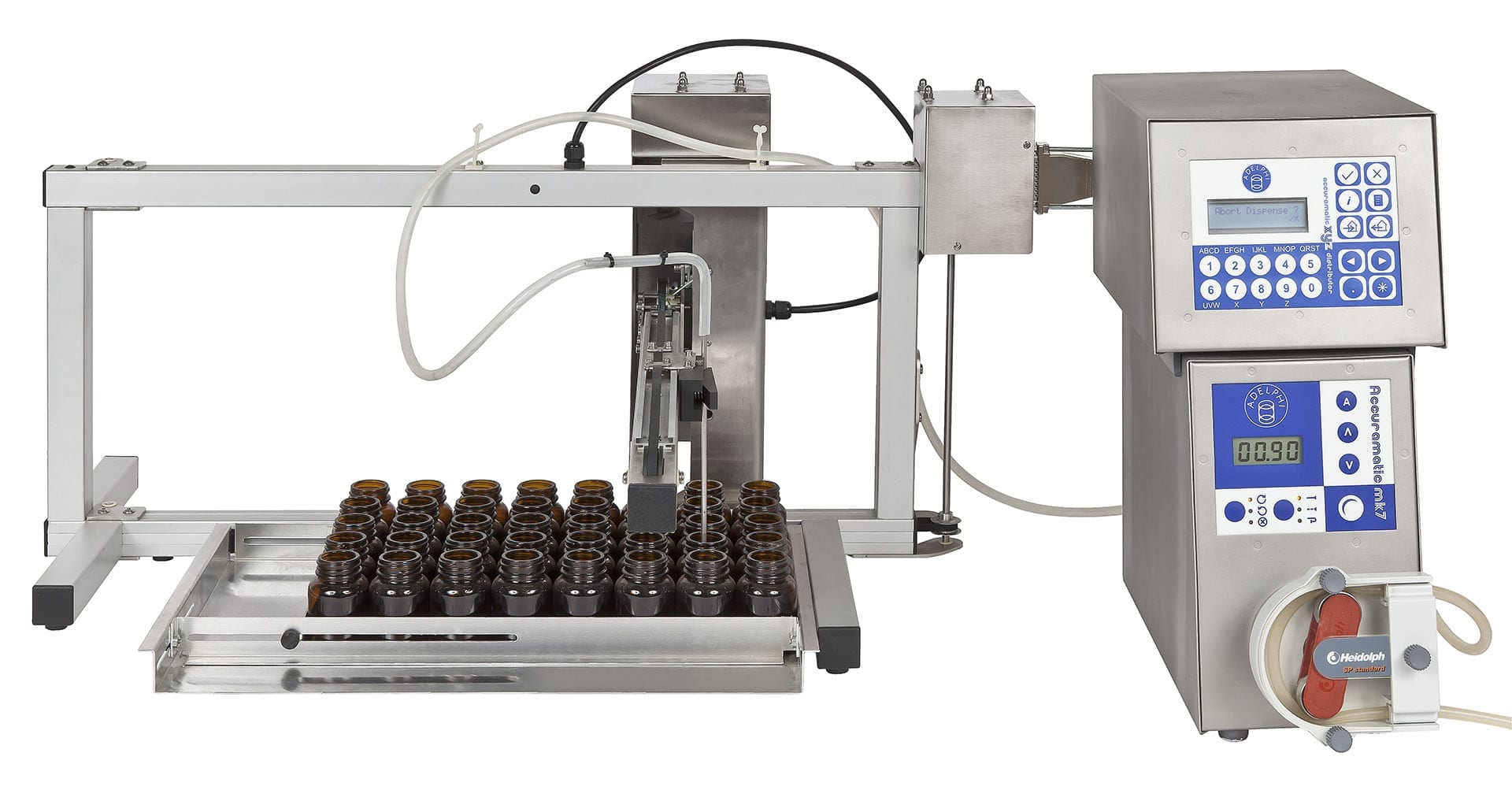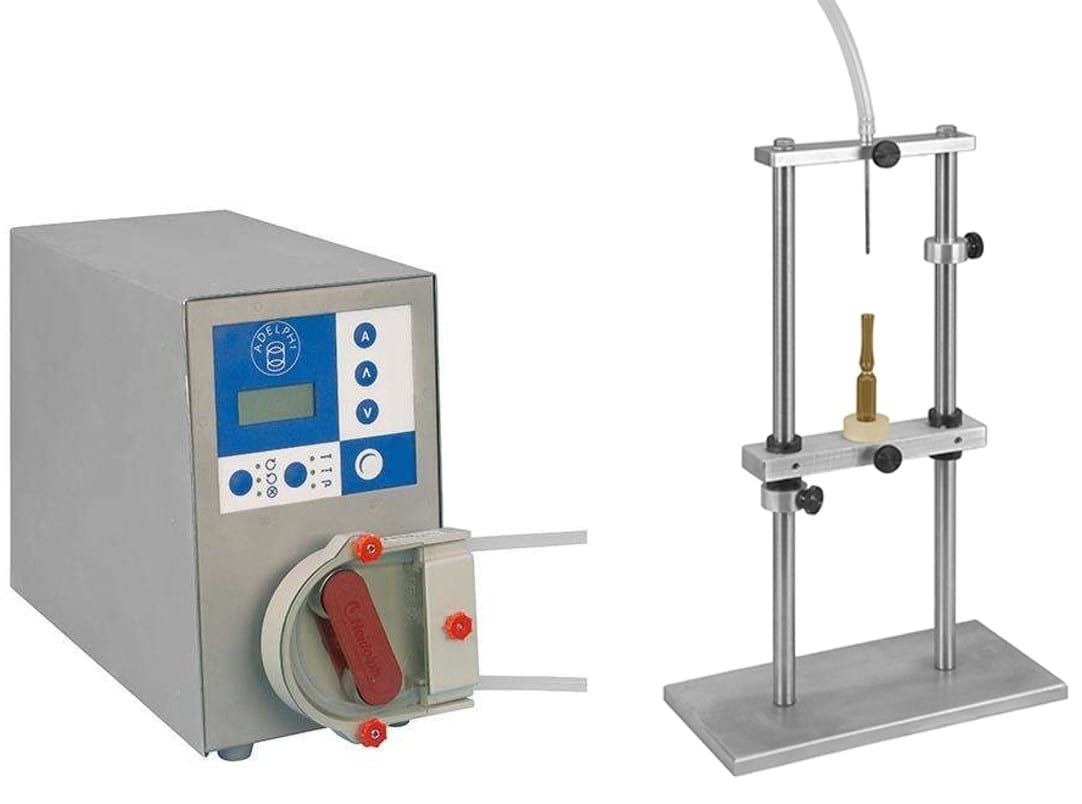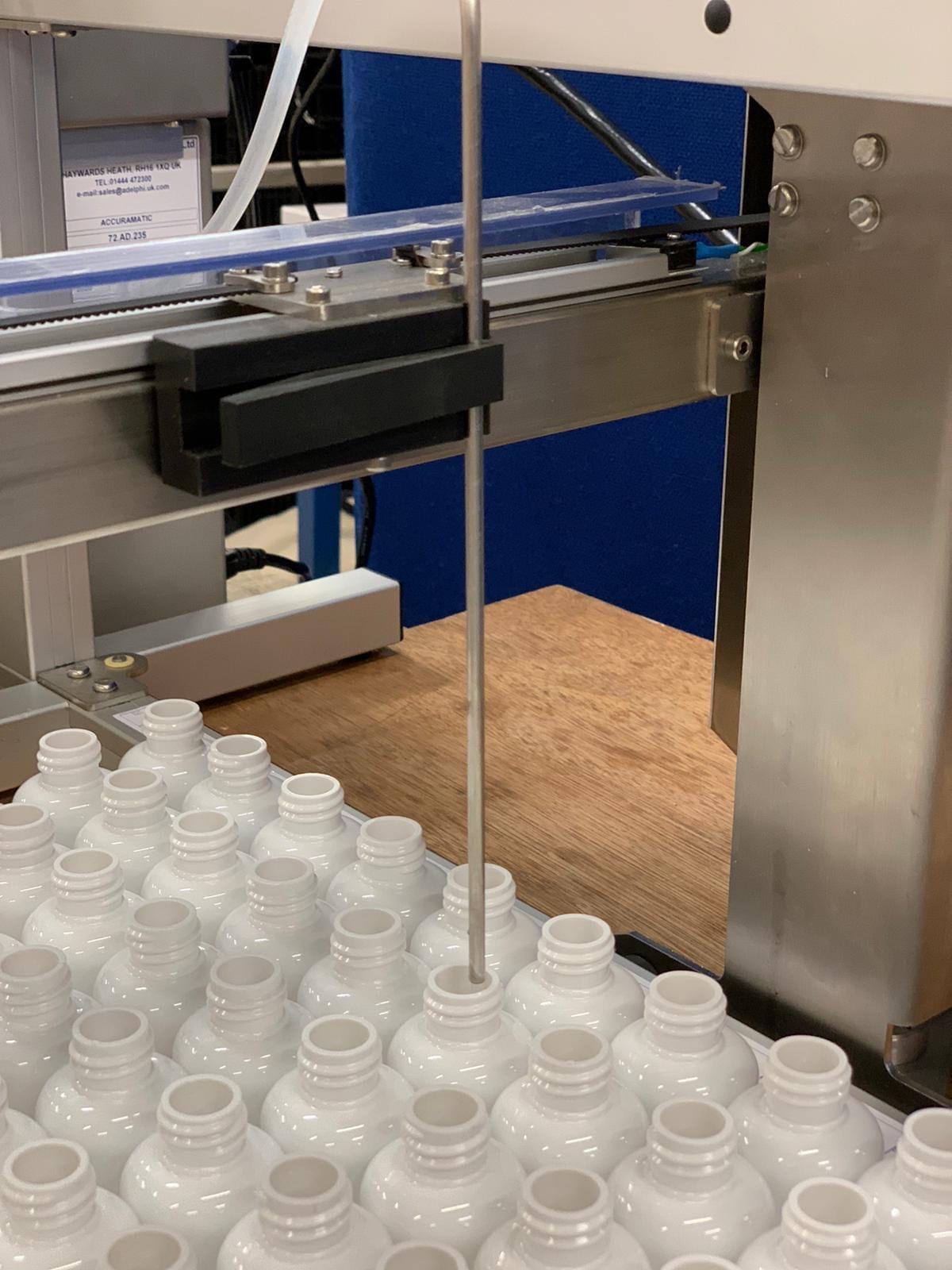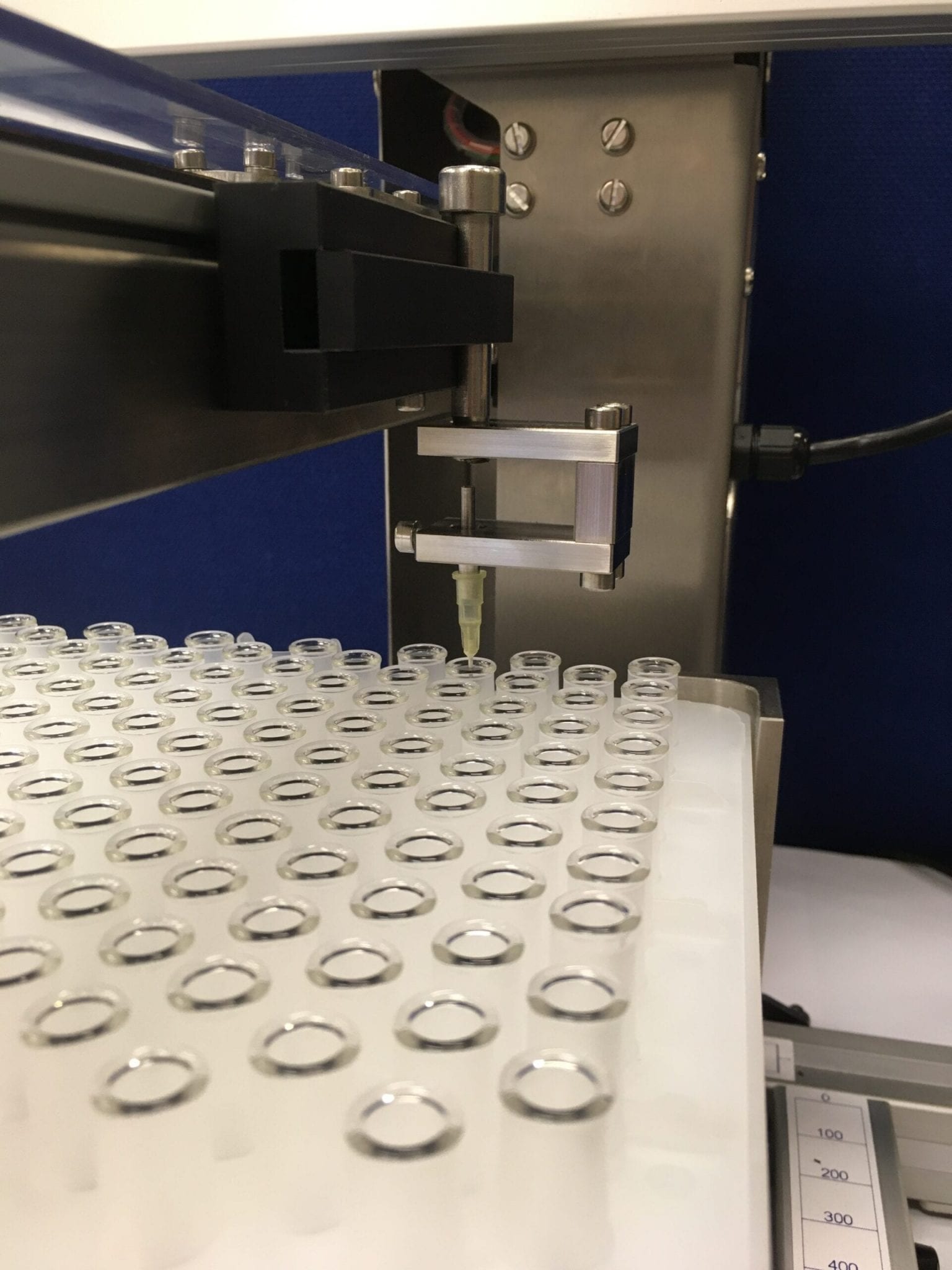 Pricing:
| Product No. | Description | Material | Price |
| --- | --- | --- | --- |
| 3510000-1.6 | Accuramatic Peristaltic Dispensing Unit (1.6mm wall tubing) | | £2995.00 |
| 3510000-2.0 | Accuramatic Peristaltic Dispensing Unit (2mm wall tubing) | | £2995.00 |
Contact us about this product
Browse Other Types of Products