Accuramatic Peristaltic Dispensing Unit
Reduces Waste, Increases Profitability
Make the Most of Your Space
Delivery Within Days
Product Specification:
Accuramatic Peristaltic Dispensing Unit: for fill volumes 1 - 1,000ml.
Quick and efficient filling, up to 36ml per second.
Exceptional filling accuracy of up to +/-0.5% reduces costly product waste.
Combines with the XYZ Distributor to fill bottles, vials and nested syringes, or the Filling Jig for ampoules.
Compact space-efficient footprint.
Can be operated by hand, foot switch, or be left to cycle automatically.
Infallible hygiene levels; the liquid only comes into contact with a length of silicone tubing, which will withstand repeated sterilisation. This produces a completely closed system, to eliminate the risk of cross contamination.
Bacteriological inline filtration can be performed at the outlet side of the pump.
Accuramatic Peristaltic Dispensing Unit
Choose from 3 filling modes:
– Braked stop
– Soft stop
– Stop with suck back
Peristaltic pumps offer precise control over flow rates and are commonly employed in applications such as pharmaceuticals, food and beverage, and biotechnology, where accuracy and contamination prevention are paramount.
This pumping mechanism relies on the principle of peristalsis, mimicking the natural contraction and relaxation of muscles. In a peristaltic pump filling system, a flexible tube is compressed by rotating rollers or shoes, creating a series of occlusions that move along the tube. As a result, the fluid within the tube is propelled in a consistent and pulsation-free manner. This gentle yet effective pumping action makes peristaltic pumps ideal for handling sensitive or shear-sensitive fluids, as the fluid only comes into contact with the interior of the tubing.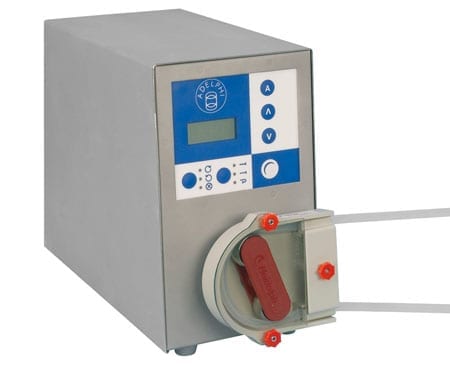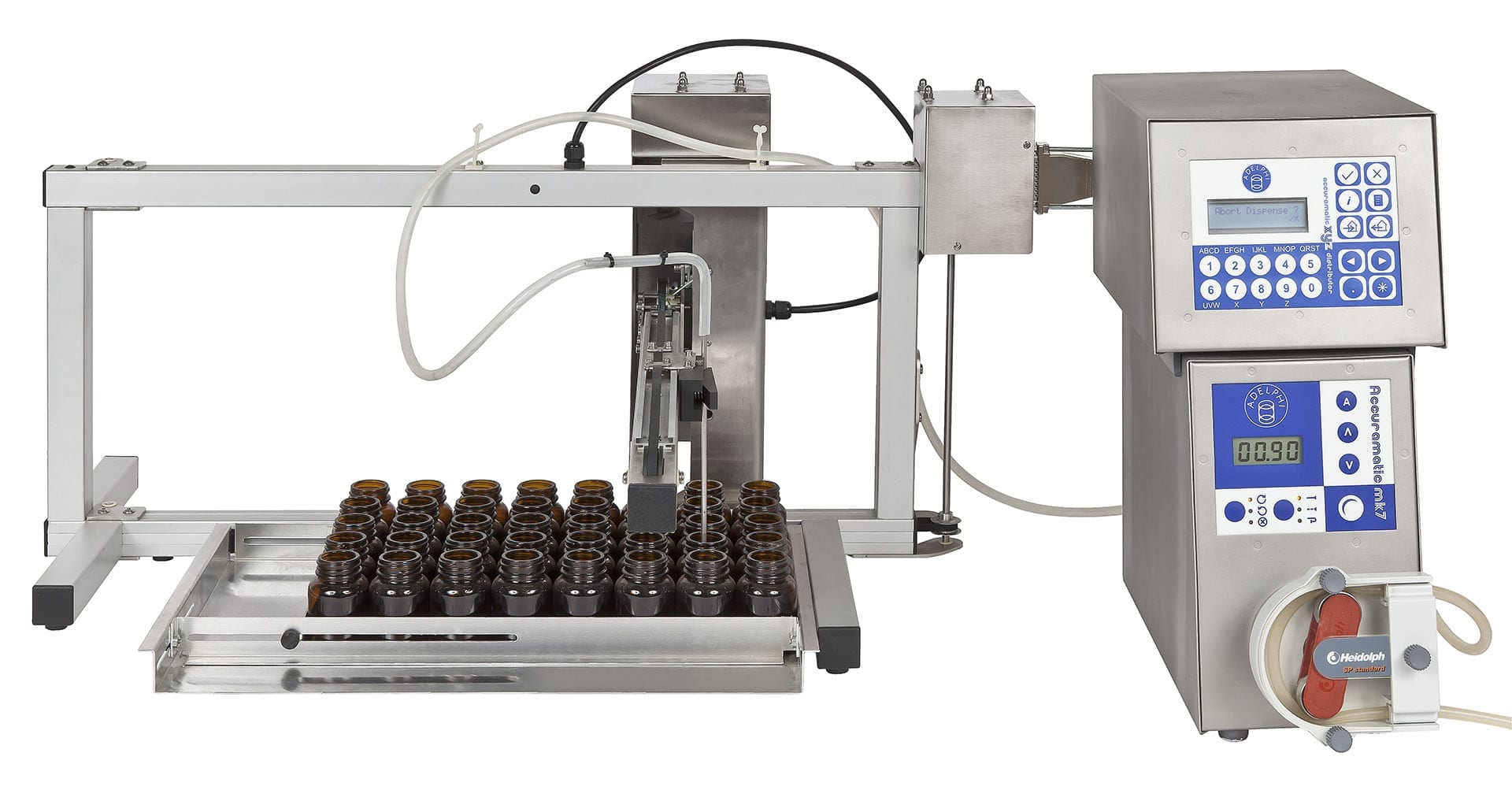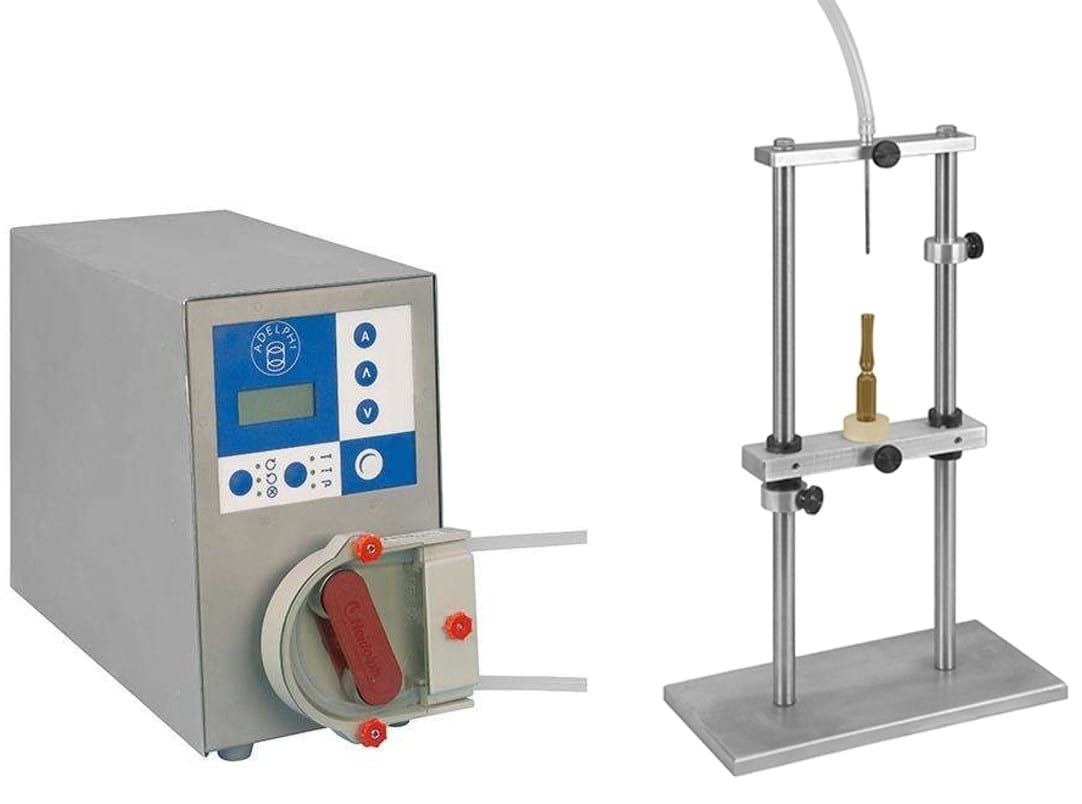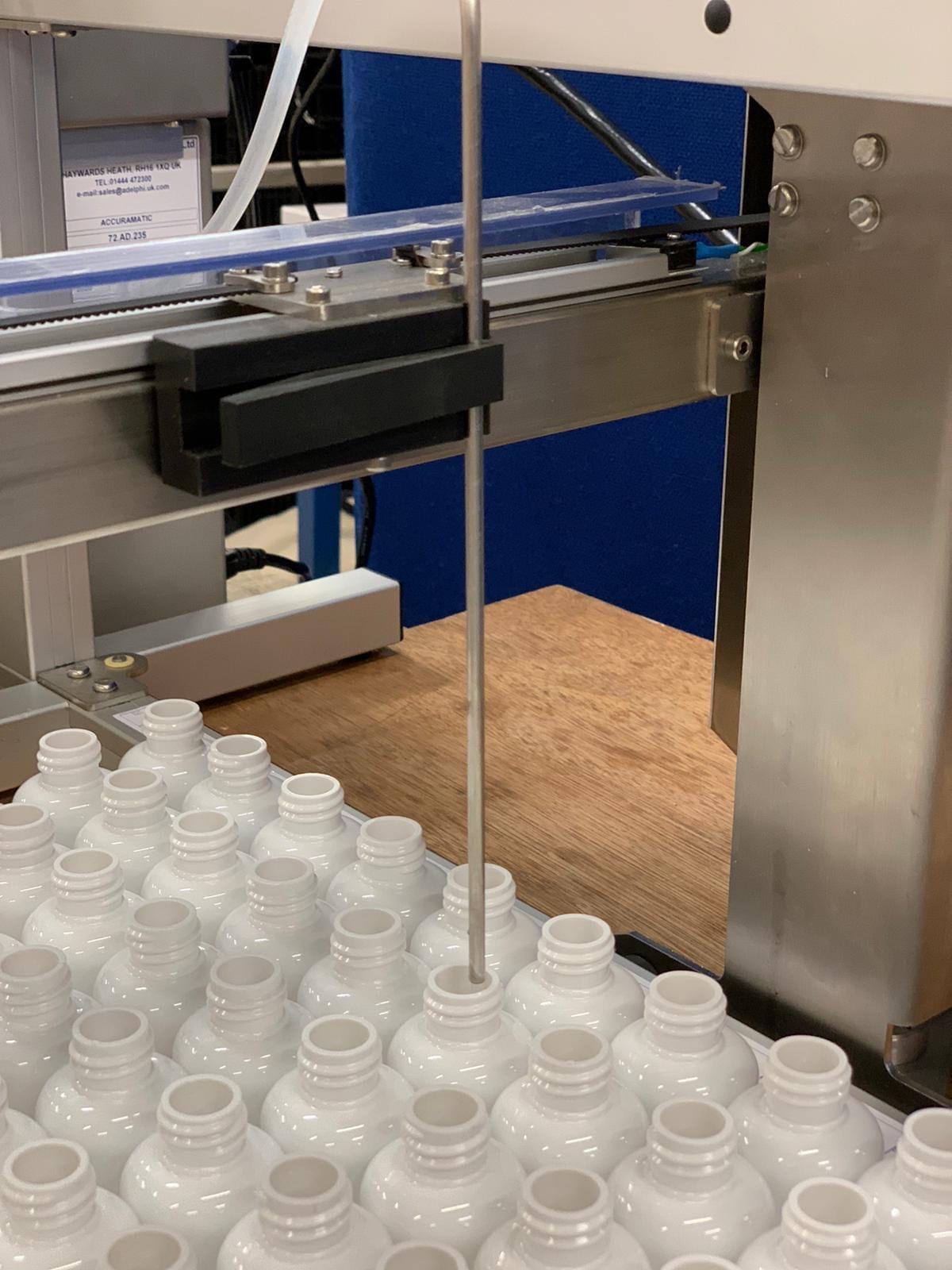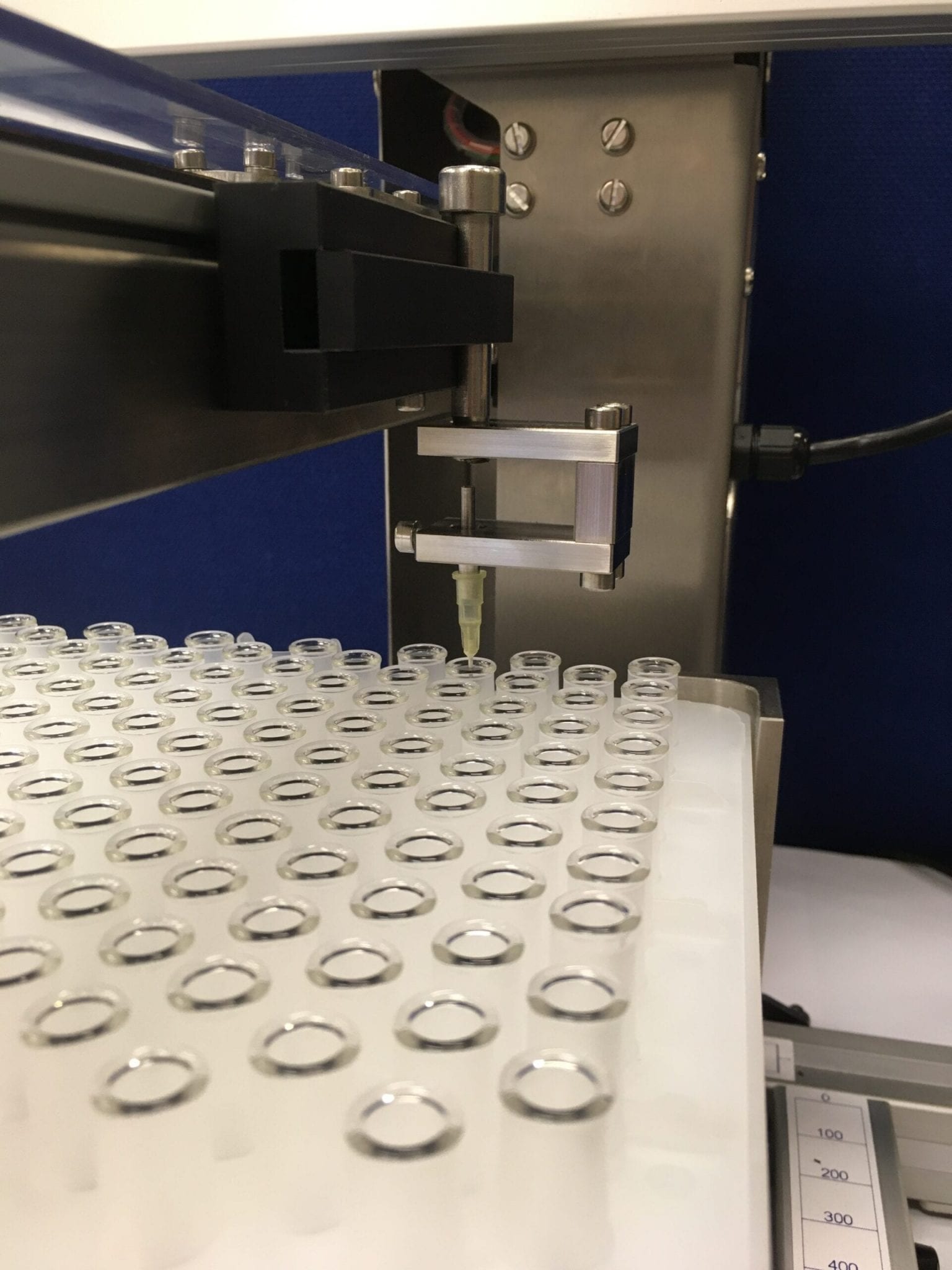 Zero EU Import Duty. Available from Stock
(subject to availability)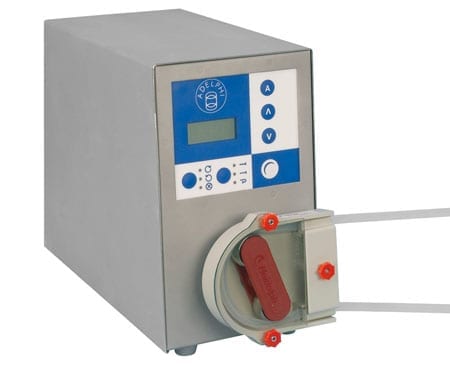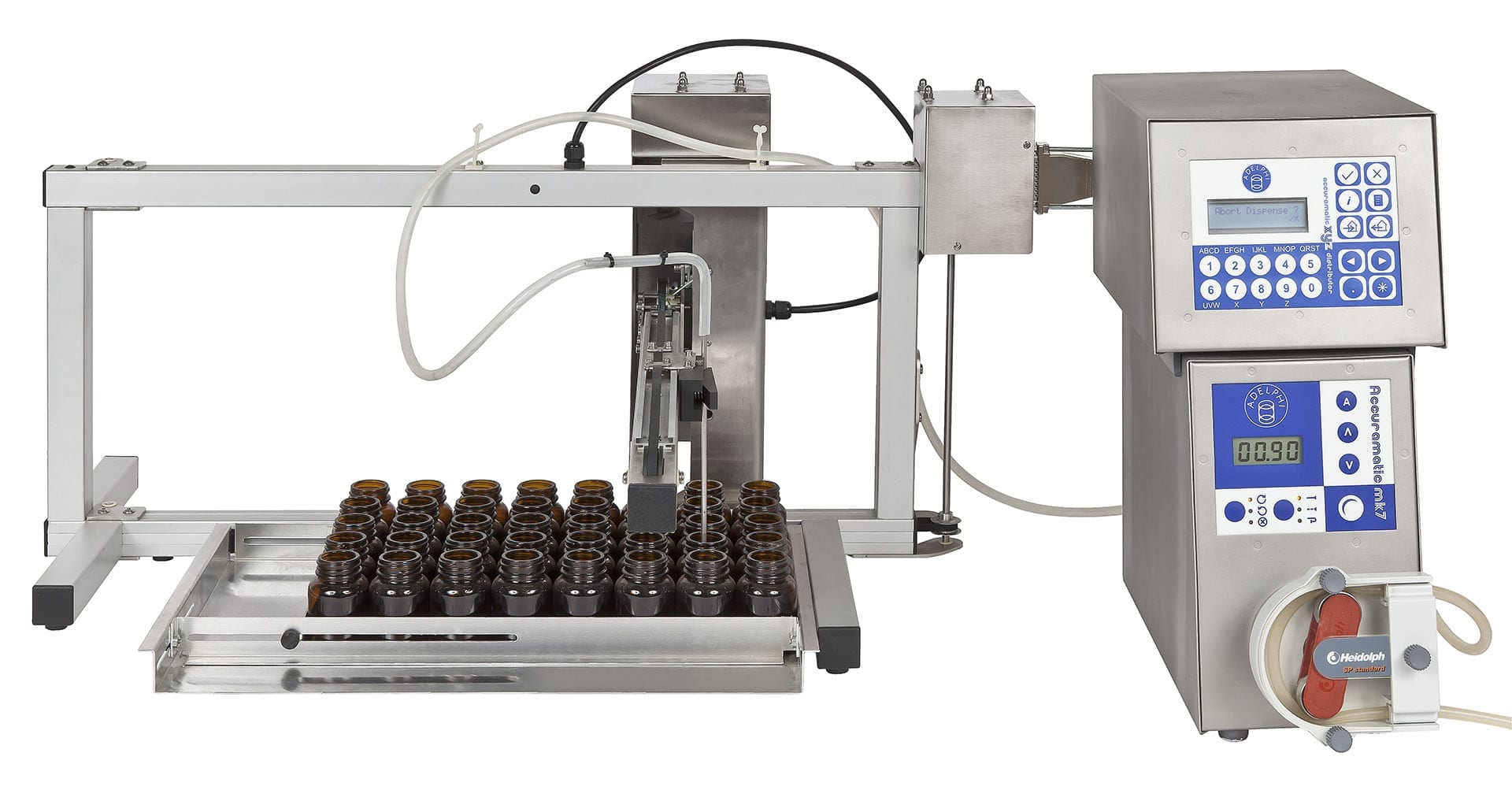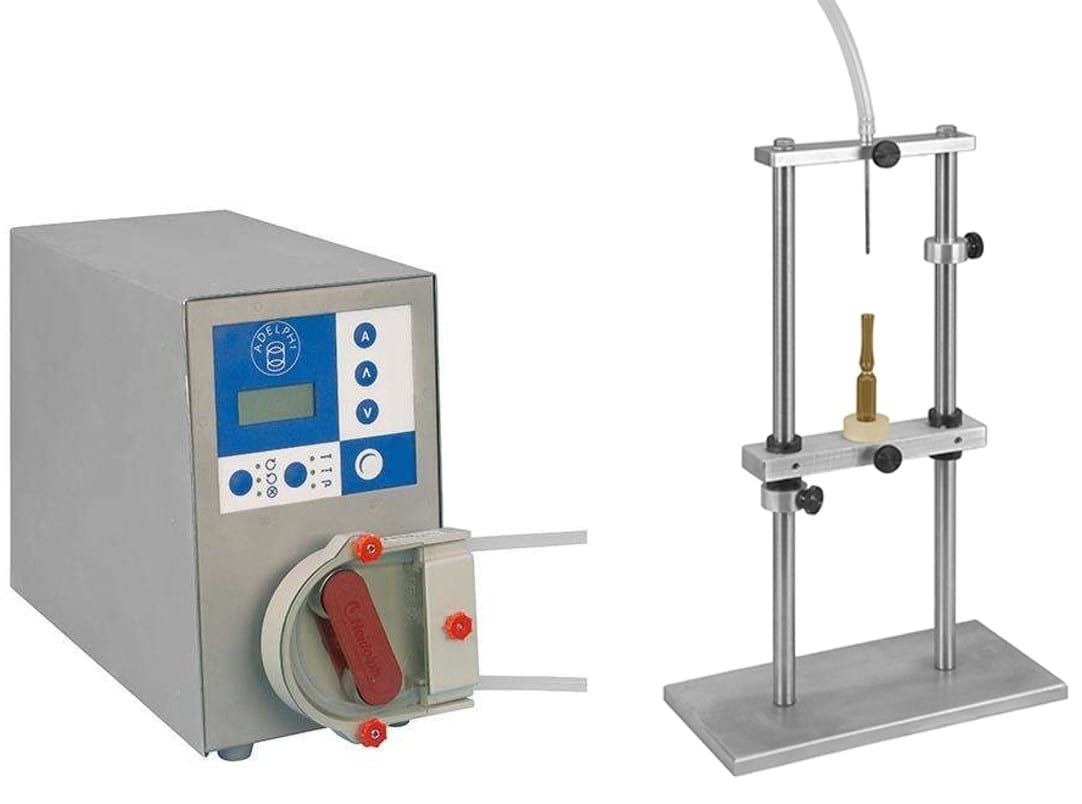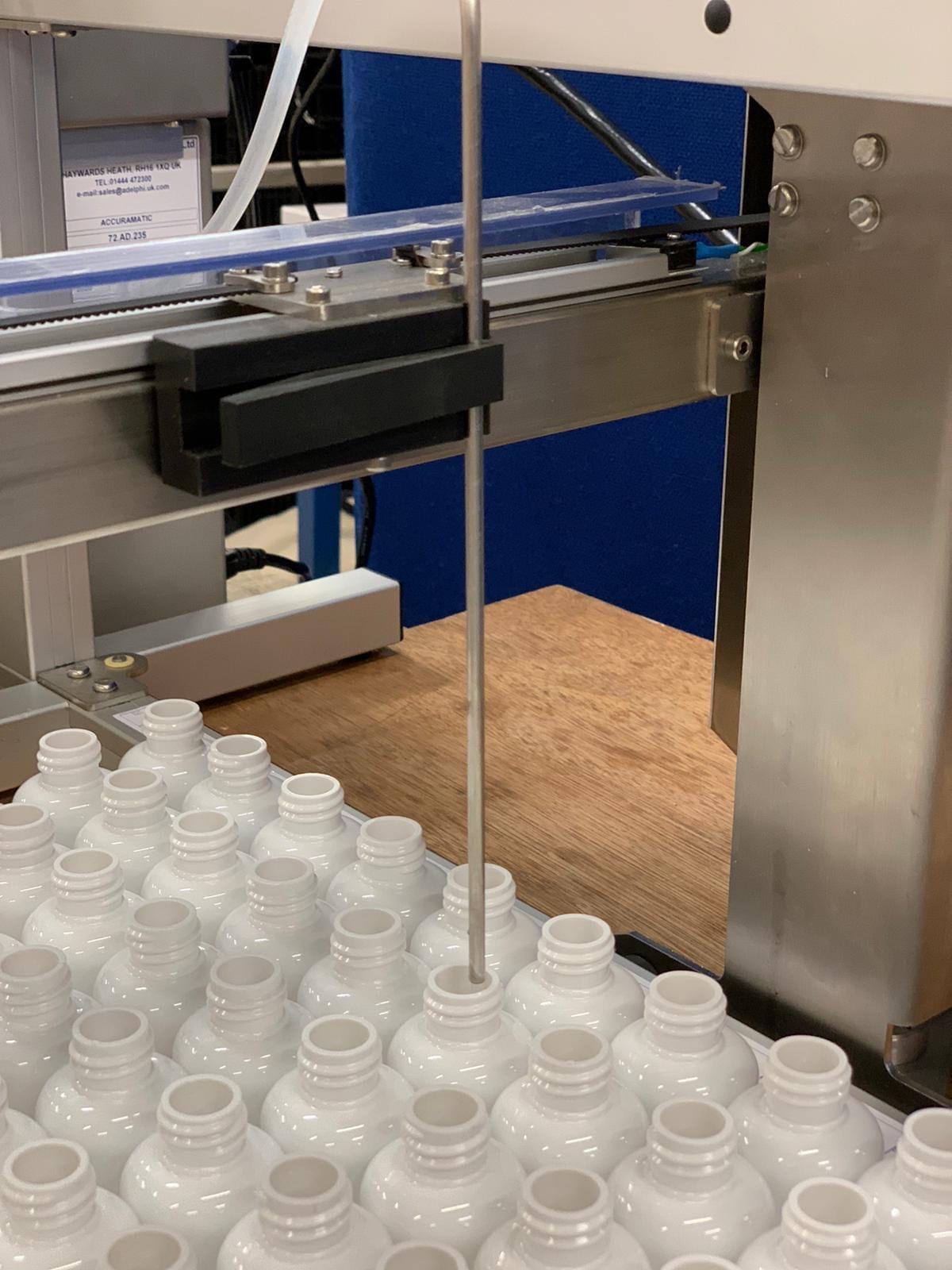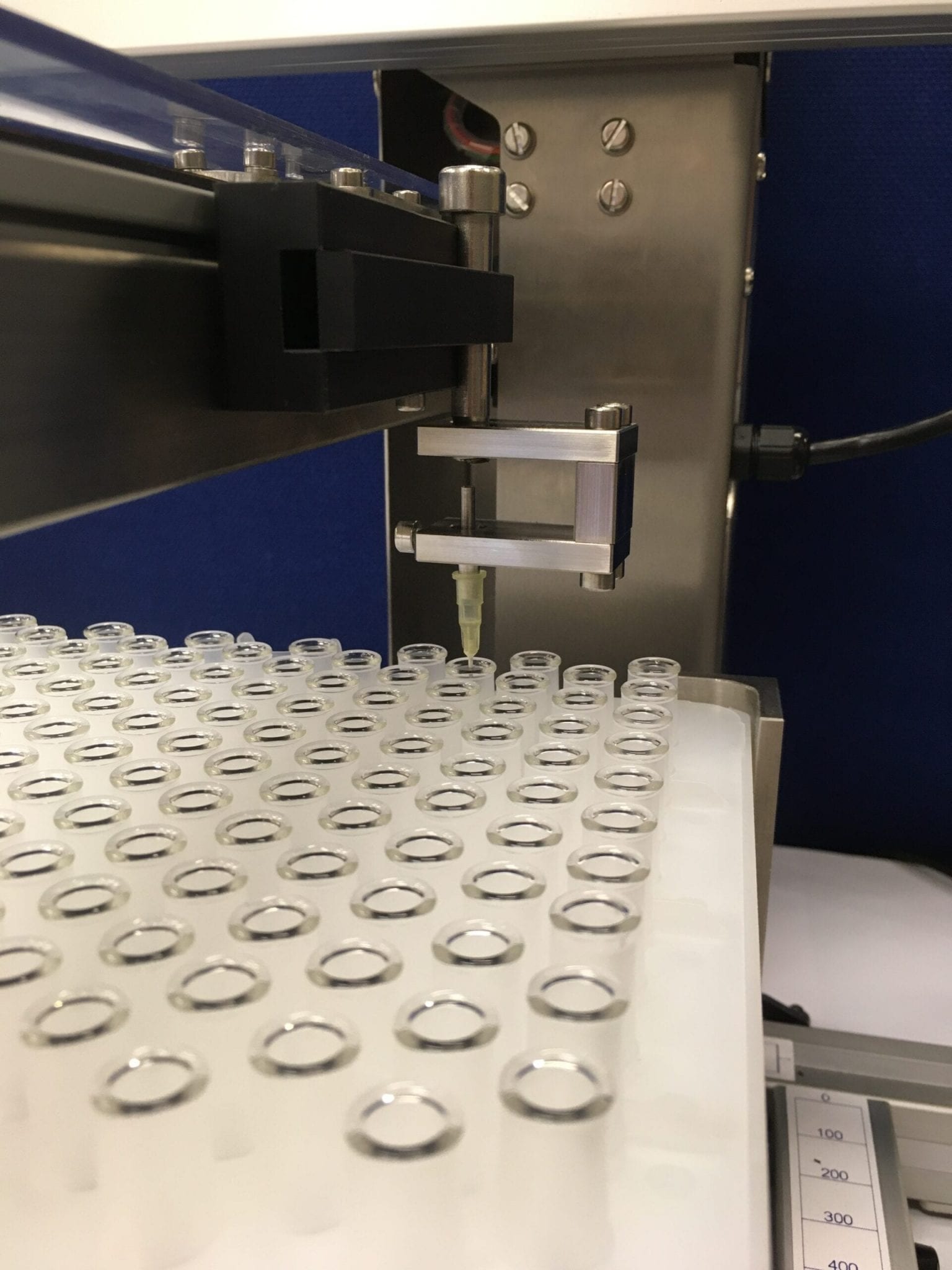 Pricing:
| Product No. | Description | Material | Price |
| --- | --- | --- | --- |
| 3510000-1.6 | Accuramatic Peristaltic Dispensing Unit (1.6mm wall tubing) | | £2995.00 |
| 3510000-2.0 | Accuramatic Peristaltic Dispensing Unit (2mm wall tubing) | | £2995.00 |
Contact us about this product
Browse Other Types of Products