Masterfil Semi-Automatic Flowmeter Boom Filler
Durable & Robust
Reduces Waste, Increases Profitability
Improved Operator Safety & Comfort
Product Specification:
Fill volumes from 10L to 1,000L.
Exceptional accuracy of up to ±0.2% reduces waste.
Approximate output 200L per minute.
Versatile; the swinging boom arm is also height adjustable to improve operator safety and comfort.
No pistons; quick product and container changeover to minimise production downtime.
Suitable for low to high viscosity liquids.
Hygienic 316L stainless steel / PTFE contact parts.
Fill 2 pallets side by side.
Add a gravity or roller driven conveyor to automate infeed and outfeed of pallets/containers.
Normally used to fill drums, IBCs and other large volume containers; our customers also often use this to fill smaller containers as a reliable back-up to other machines.
Please Note: This machine can be made ATEX compliant for flammable products.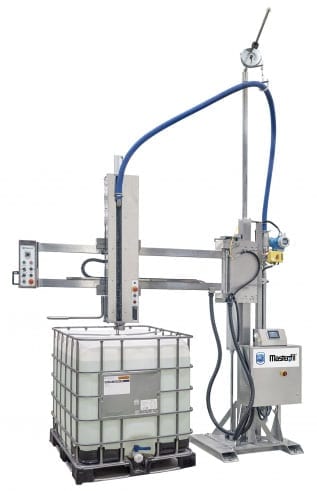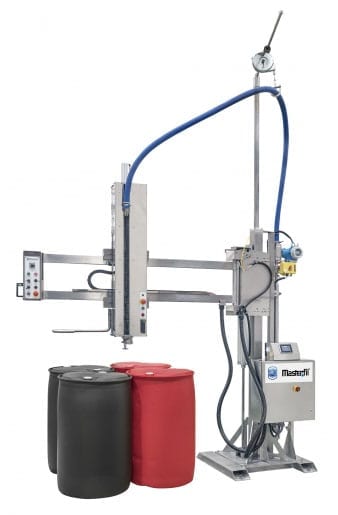 Zero EU Import Duty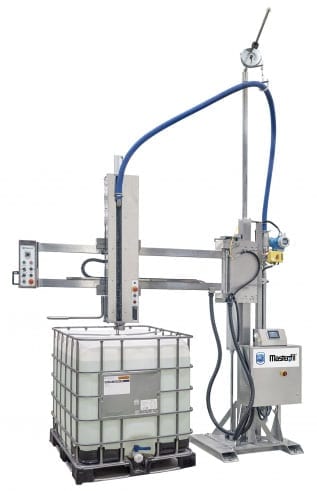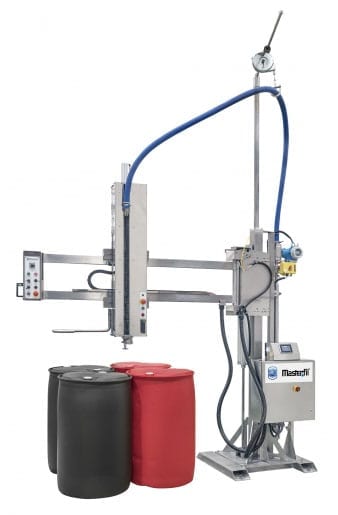 Contact us about this product
Evans Vanodine
10 million cycles in 3 years! Robust Boom Fillers improve production capacity of Evans Vanodine
Kilco International
Adelphi Masterfil's bespoke alloy electrodes enable safer filling of corrosive products at Kilco International
Browse Other Types of Products