Response Monobloc 1000 Filler & Capper
Reduces Waste, Increases Profitability
Quick-Strip Design Minimises Downtime
Optional Vacuum Capping
Product Specification:
Fast filling and capping, 15-25 containers per minute.
Fill volumes from 100ml to 1L.
Exceptional accuracy of up to ±0.25% reduces waste.
316L stainless steel / PTFE pharma and food quality compliant contact parts.
Compact, space-efficient footprint.
Fills bottles, jars and screw-top vials.
Easy-to-use intuitive HMI touch screen controls for your operator.
Quick and easy to change parts from one fill-size container to another.
Optional capping under vacuum, to reduce oil leakage from mixtures such as all Nut Butters. This ensures that the product will always arrive with customers in optimum condition.
Incorporates the Response Benchtop Filler, which can also be independently used if required.

Can include the following elements to give a complete turnkey packaging line:
In-feed table; Bottle blower; Filler; Automatic cap placement; Capper; Labeller; Collection table.
Adelphi Manufacturing also offer the
Response Monobloc 250, for fill volumes starting from 5ml.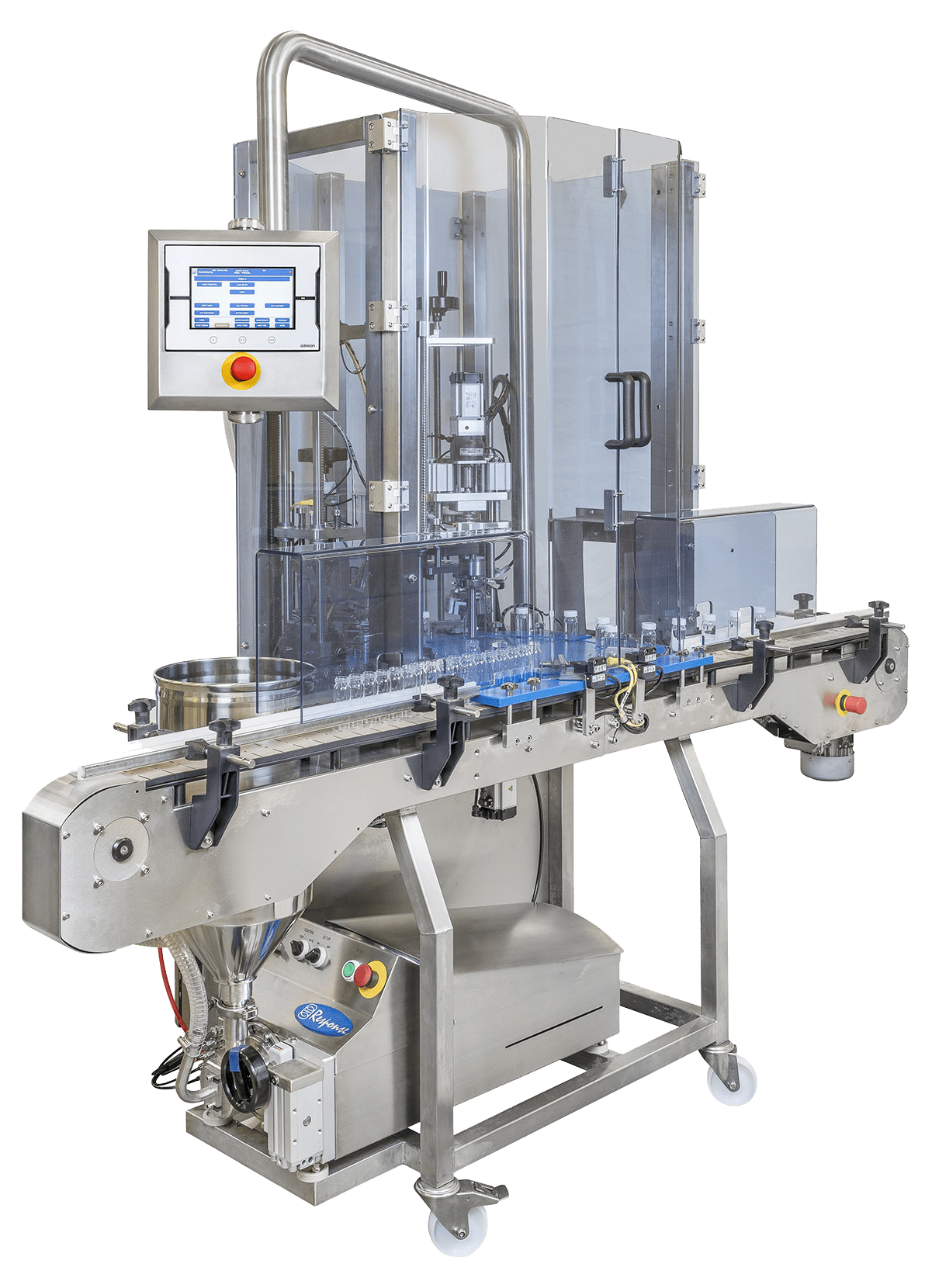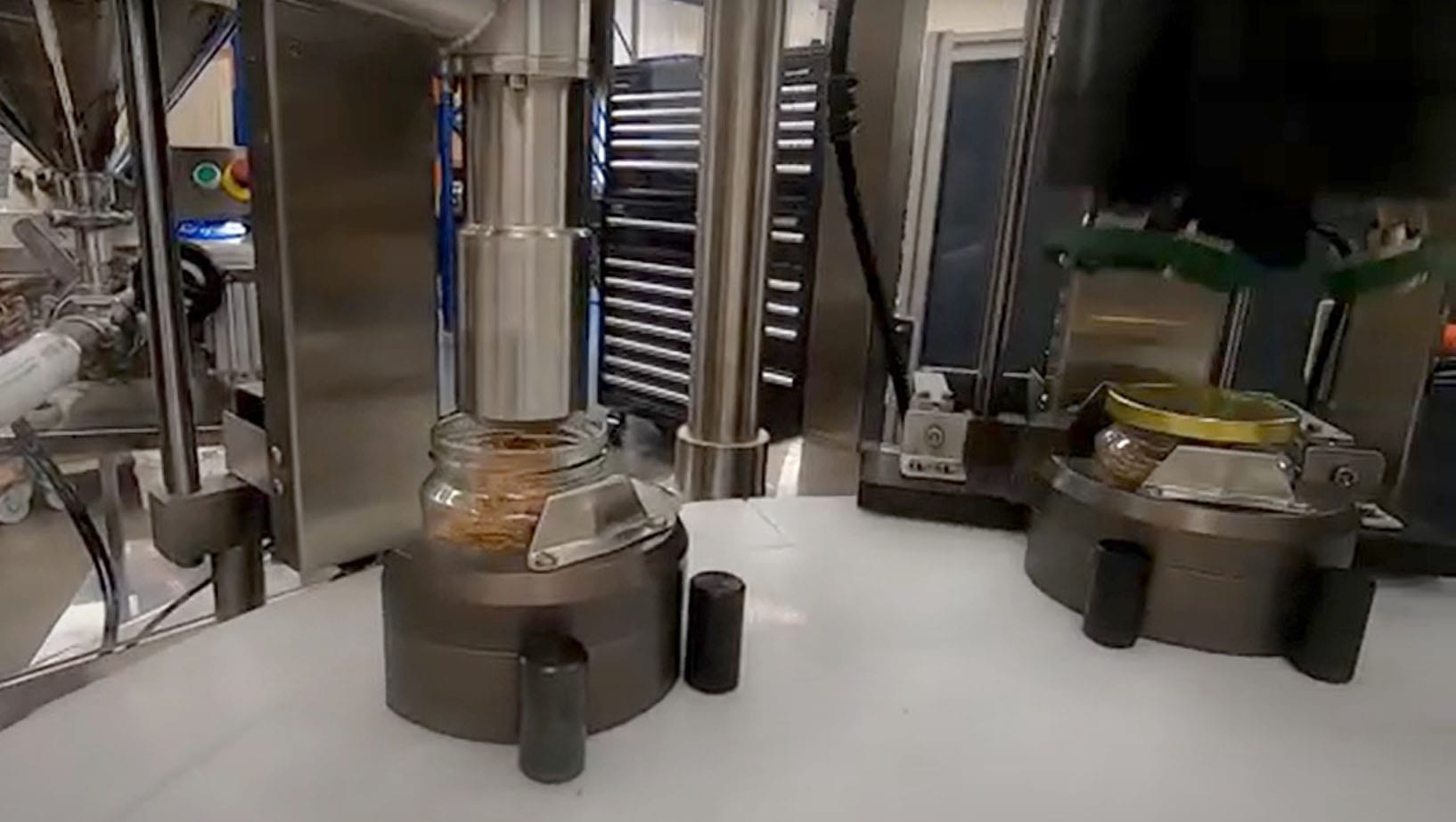 Zero EU Import Duty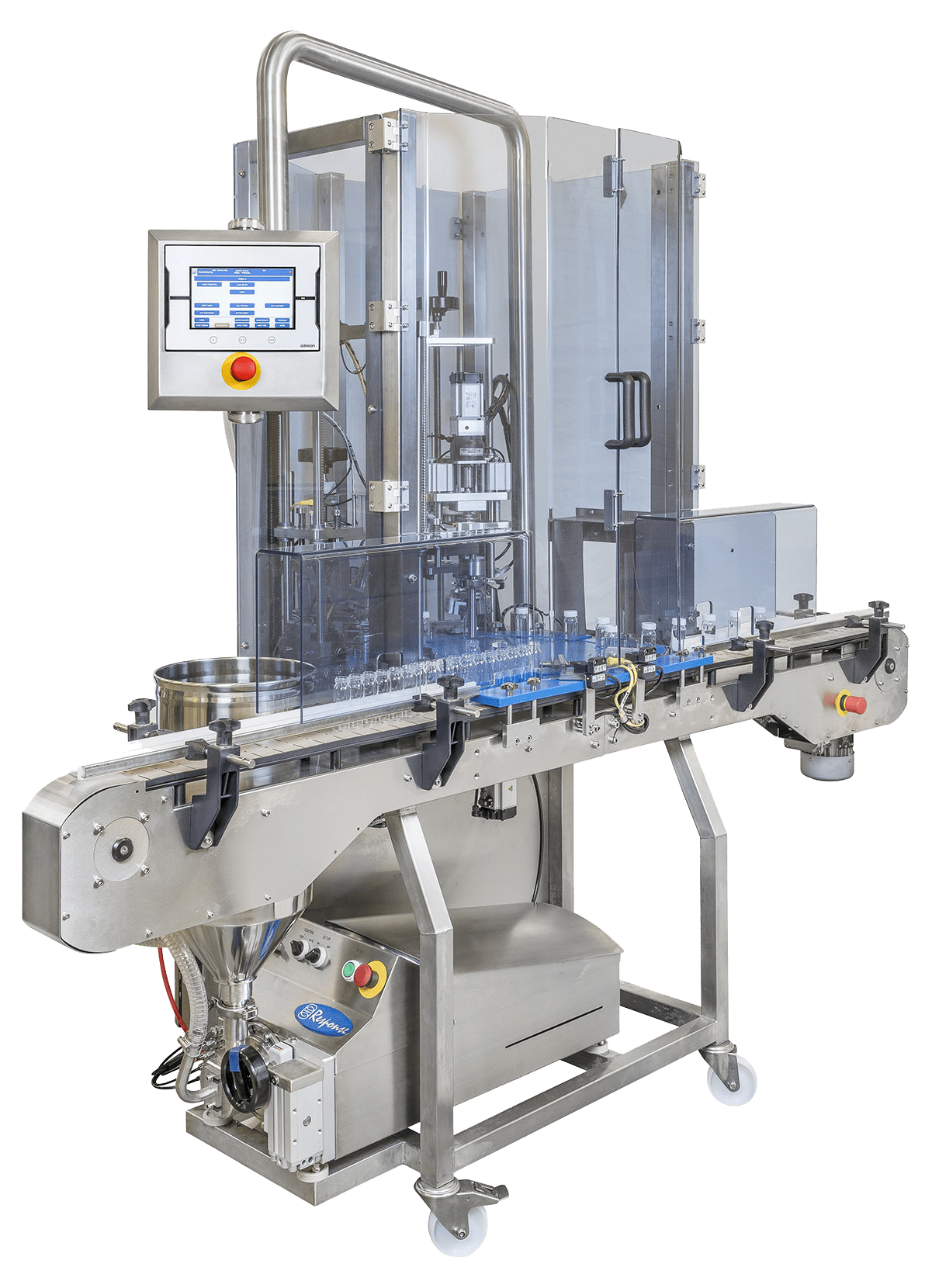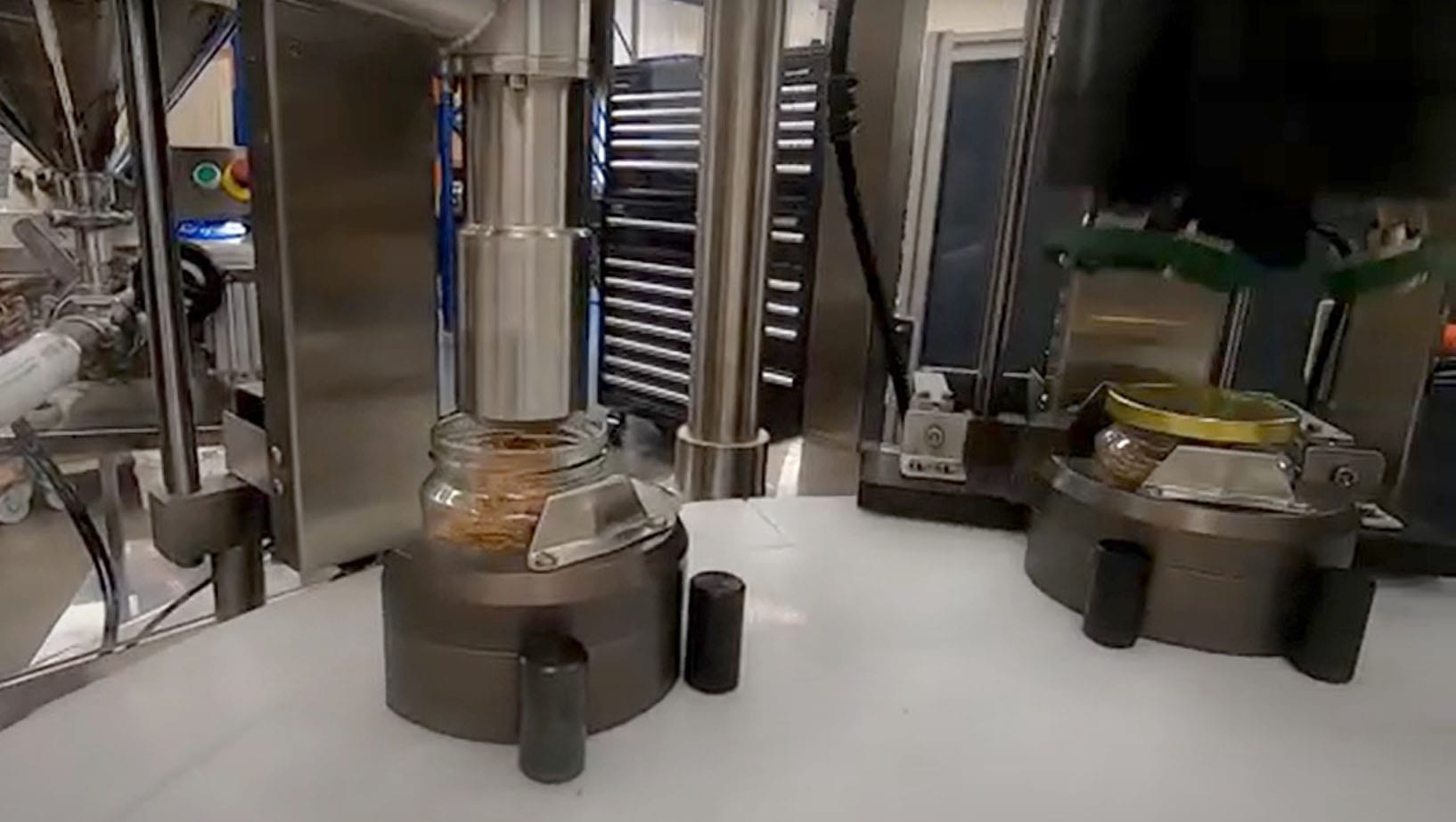 Contact us about this product
Carley's of Cornwall
Enabling a family business' transition from domestic to full-scale production.
Browse Other Types of Products