Lifting Leaf Tablet/Capsule Counter
This tablet and capsule counting tray is designed to enable the accurate counting of coated or uncoated tablets or capsules up to 100 at a time.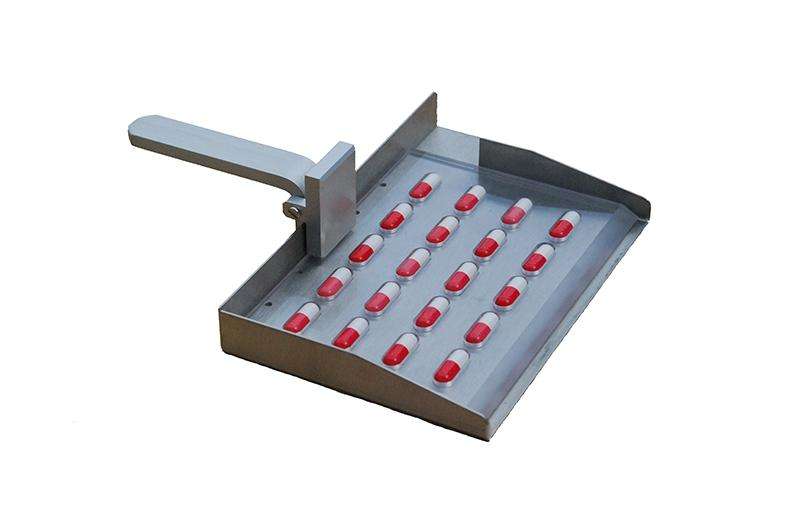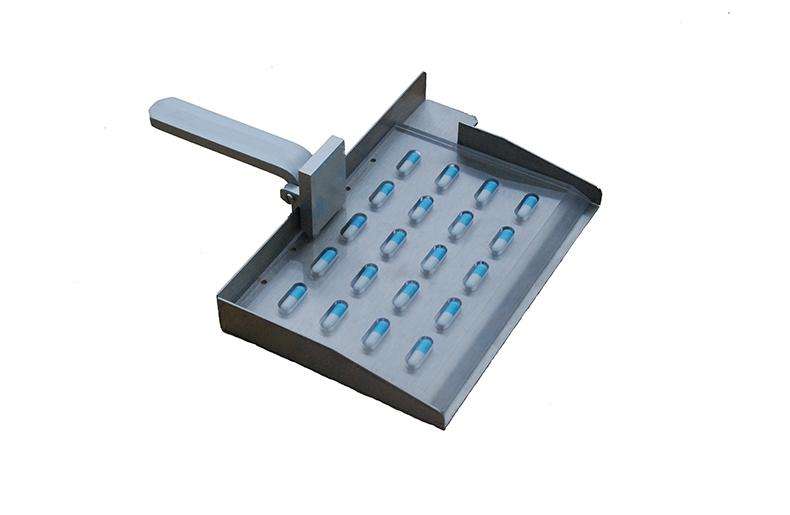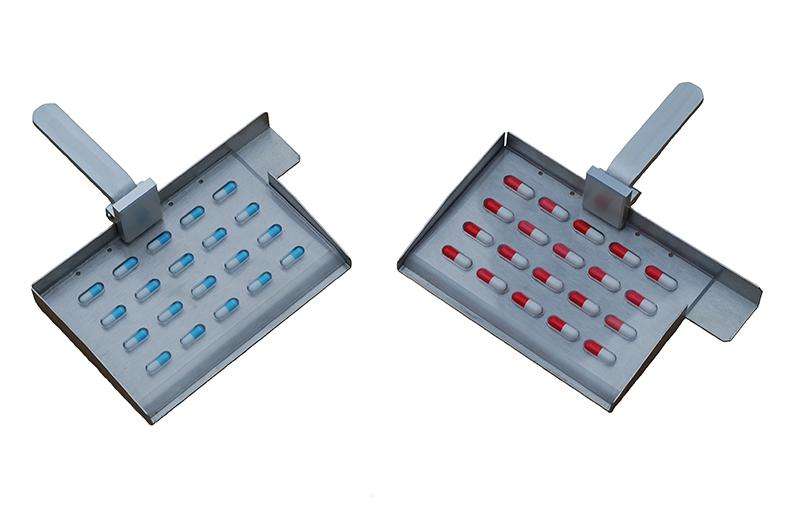 NEED MORE INFORMATION?
Please get in contact with us by filling out the quick enquiry form on this page, and we will get back to you with the information you need.
Adelphi lifting leaf tablet and capsule counting trays are suitable for coated or uncoated tablets or capsules and can be made to count a fixed number of tablets or capsules of a fixed size.
Made from stainless steel, anodised aluminium and polycarbonate, these counting trays are made to order to match the samples provided by the customer.
The counter is used like a scoop and pushed into a pile of tablets. The requisite number of tablets or capsules fall into the holes and the excess shaken off.  The counter is then tilted back and used as a chute for filling bottles.
Plate size 160 x 115mm
Plate size 200 x 139mm
*Size and count depends on capsule dimensions. Please ask for more information.
*Photographs not representative of materials used in construction.
*Sample tablets or capsules required.