News Blog
Keep up to date with the latest news, insights and features from the Adelphi Group of Companies
Multiple product variations don't require multiple filling machine investments
October 8, 2019
[:en]"It's becoming very common to have endless product variations", writes Stuart Querns for The Manufacturer this month. He asserts that customers are increasingly requiring their supply chain to "demonstrate flexibility and continue to meet requirements, but with more product variations", and customers need "equipment which has the ability to produce masses of product variants quickly and with minimal downtime".
Luckily, the technical team at Adelphi are well versed in anticipating the requirements of the modern manufacturer, and have created ranges of machinery that are up to the challenge. We understand that most businesses aren't in a position to invest in a separate filling machine for each product, so our machinery has been engineered to minimise cleaning time when changing between products, meaning your downtime is minimised as much as possible.
Semi-Automatic Filling Machines
For smaller scale, semi-automatic filling, Adelphi Masterfil's Flowmeter Filler offers fast changeover between your product types, as there are no pistons or seals to be factored into the cleaning routine (which would be found on a Volumetric Filler). A clean-in-place can be run quickly and efficiently, meaning less downtime in your production schedule.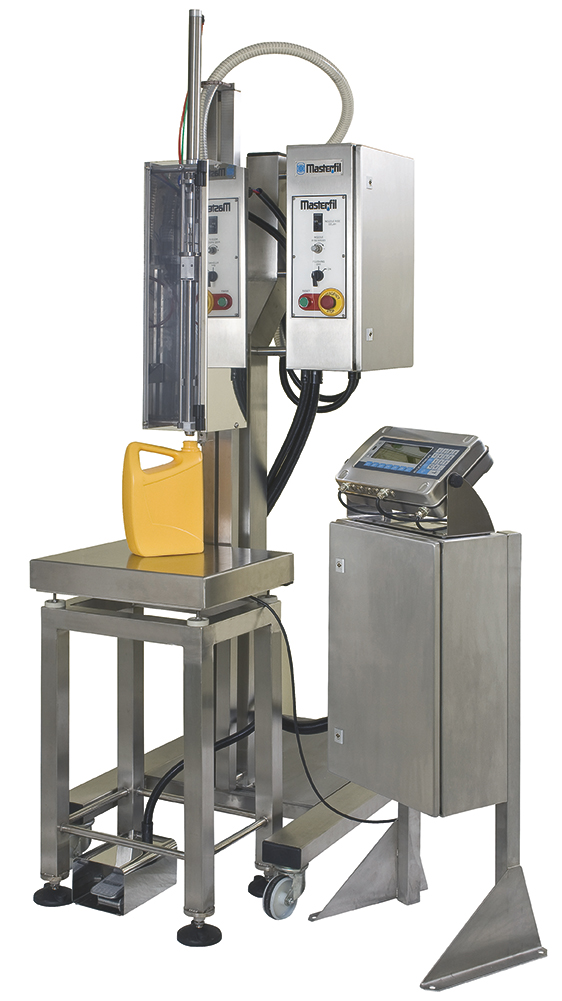 Sister company Adelphi Manufacturing offer a benchtop solution from their Response range (pictured above), which offers similar benefits. Its quick-strip design means that it can be fully deconstructed for cleaning in 5 minutes or less. Long-term customer BD Foods have an obsolete fully automatic filling line from another supplier which is no longer in use, due to the length of its cleaning and changeover routines. Managing Director John Davis says that "BD Foods have found it more time-efficient to fill using Adelphi's semi-automatic Response Benchtop Filler, than using the other fully automatic line. The higher production downtime when cleaning and changing the complete line meant that we were losing out on valuable filling time, which is not the case with the Response".
To watch a video of the Response Benchtop Filler's quick-strip in action, please click here >>>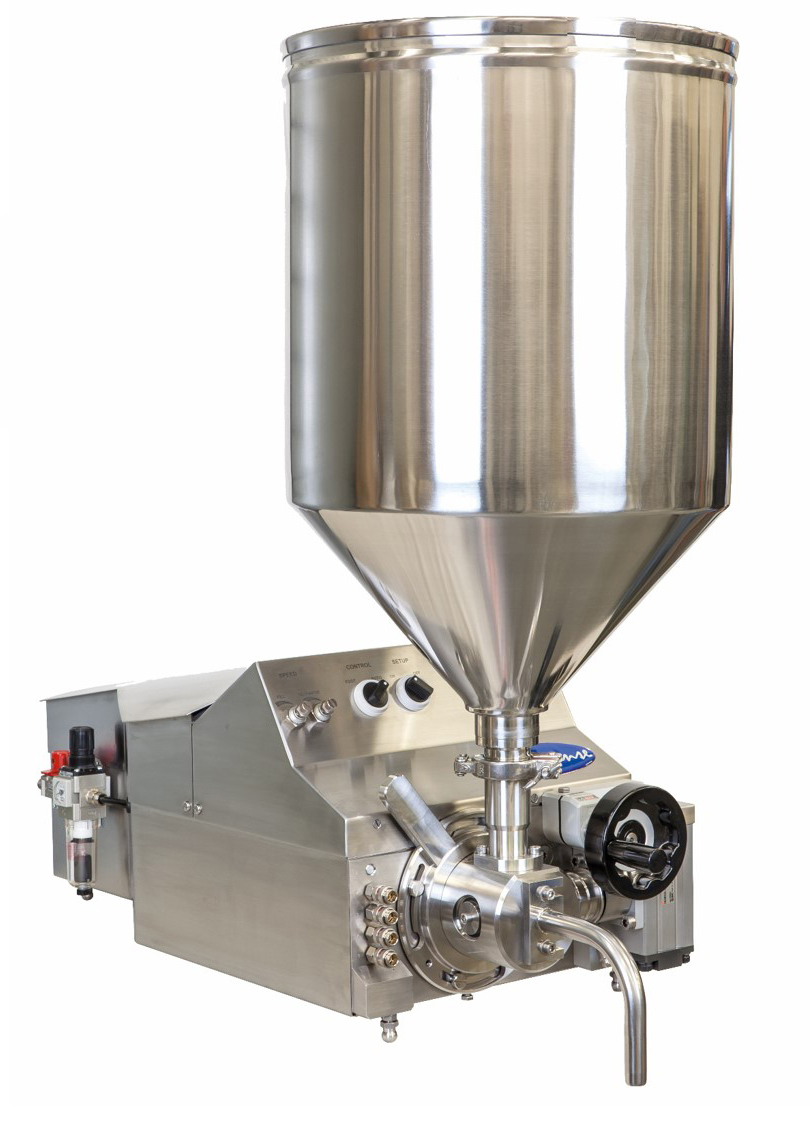 BD Foods now own eleven Response benchtop fillers, which they have mounted onto stainless steel trolleys for mobility. "What we love most about the Response", enthuses John, "is the flexibility it gives to our work space. We can adapt the layout of our machines and space as production demands, and when one machine needs cleaning, we simply wheel it away and replace it immediately with another". Read the complete story here >>>
Fully Automatic Filling Machines
For a fully automated, fully flexible solution, Adelphi Manufacturing's Response Automation Base provides a range of benefits. It enables the user to automate up to four of our Response Benchtop Fillers, which can also be taken away at any time and used as stand-alone, semi-automatic filling machines.
To watch a video of the Response Automation Base filling, please click here >>>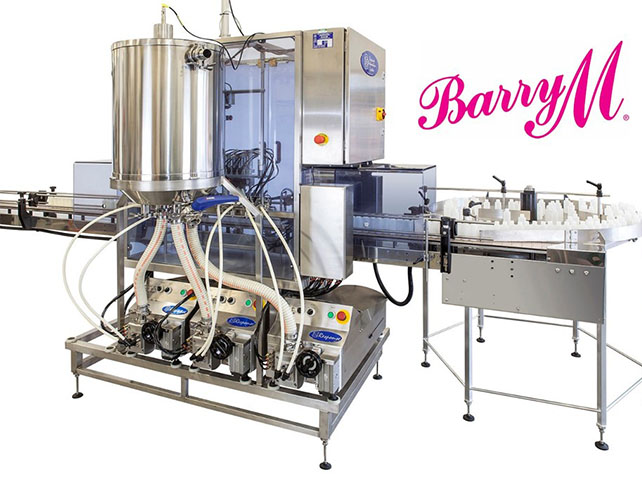 Customer Barry M Cosmetics own a Response Automation Base. When asked which machine features benefit production the most, Production Manager Greg Suarez commented that "the machine can be adapted quickly to different fill sizes and container types, which benefits us greatly with the variety of products we fill. We also find the change parts on the machine really quick and easy to swap over when we change production runs, so we can keep the machine clean between fills with minimal effort". Read the full interview here >>>
Are you filling or looking to fill multiple products, but don't want to invest in multiple machines? Don't hesitate to get in touch by calling +44 (0)1444 472300 or via email: sales@adelphi.uk.com.[:]