News Blog
Keep up to date with the latest news, insights and features from the Adelphi Group of Companies
ATEX filling solutions for hygiene and personal care products
March 17, 2020
[:en]Businesses manufacturing and filling hand sanitisers and other personal and household cleaning products are coming under pressure to meet increasing demands, as people respond to the current coronavirus pandemic. From Benchtop to Boom filling, Adelphi can offer a solution…
The Response Benchtop Filler is a semi-automatic pneumatically driven bench top volumetric filling machine, which is versatile, hygienic and easy to use. Fill volumes can range from 10ml to 1 litre in a single shot, with exceptional accuracy of ± 0.25%. It can be configured to be suitable for use in ATEX Zone 1 Category IIB 2G c T5 (100C). When fitted with EPDM seals, it can fill high ethanol content gels.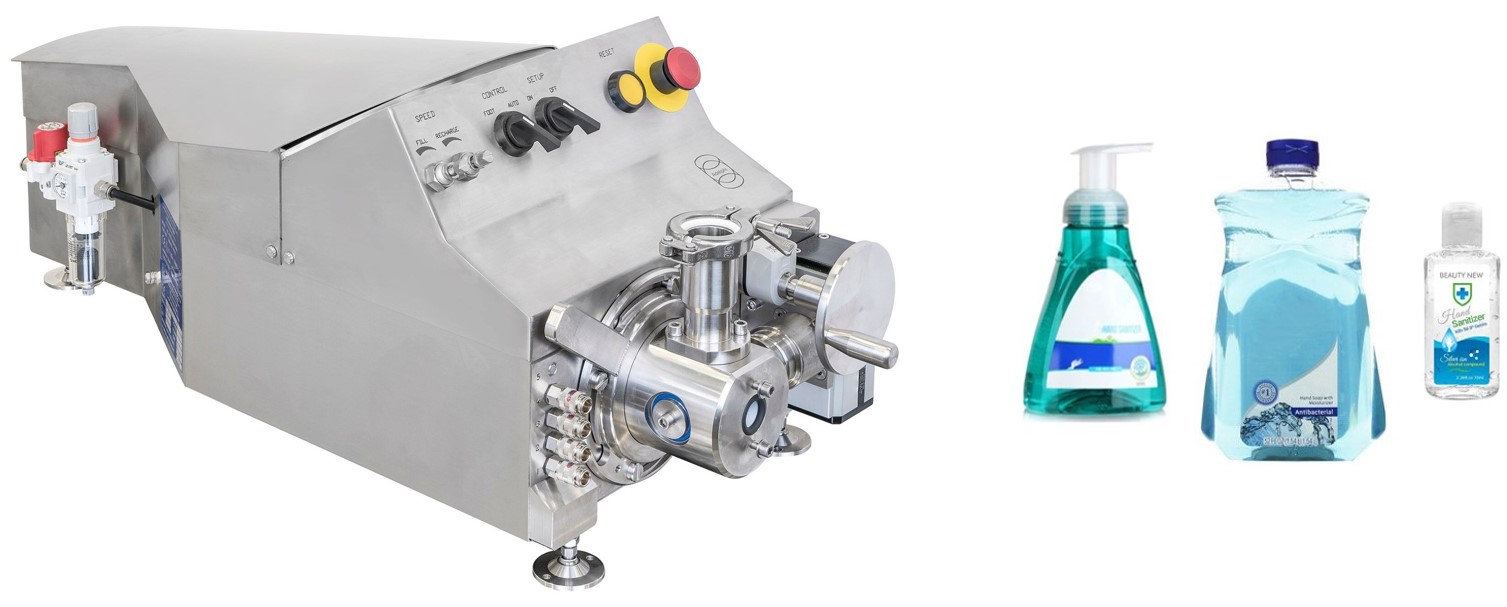 Priced from £10,260*, Adelphi Manufacturing have one unit available off-the-shelf, and we suggest a lead time of approximately 4-6 weeks for ATEX units built from scratch. Built with hygiene in mind, all contact parts are manufactured in 316L grade stainless steel, PTFE and Viton, and an all stainless monocoque construction, with curved and sloping surfaces meets GMP requirements. Clean, lubricant-free pneumatics, Tri-Clamp hopper connections, and a quick strip design combine to ease cleaning.
To watch a video demonstrating the Response's intuitive functionality, click here >>>
The highly regarded Masterfil range of filling machines for your cleaning and personal hygiene products. The range includes semi and fully-automatic machines which can be designed to be ATEX compliant for your flammable products. The S1000-S & S5000-S semi-automatic fillers are loved by customers in the cleaning chemical and personal care industries. They can fill liquids, gels, creams, semi-liquids, and liquid products with particulates, into all types of container (from 250ml to 25L).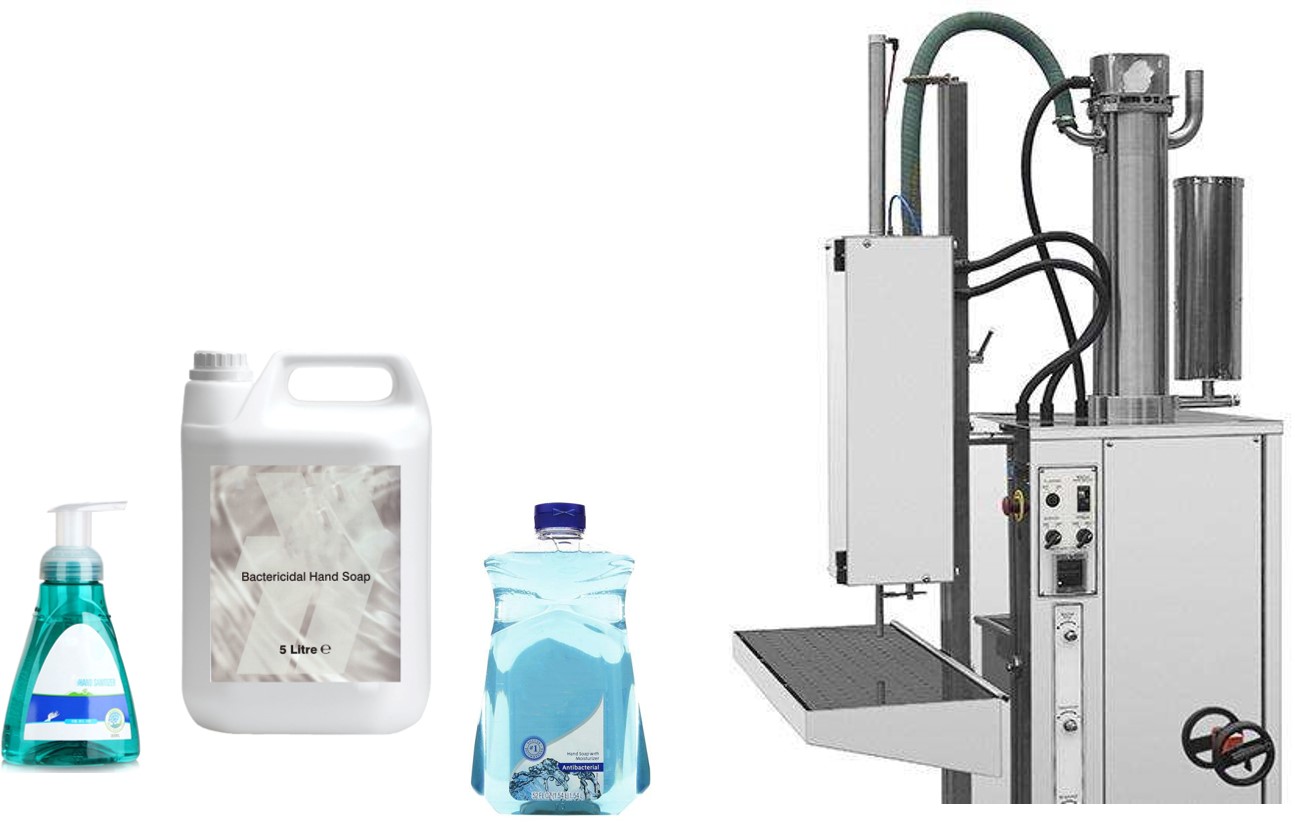 The S1000-S and S5000-S 'Semi' can be specified with clean-in-place scabbards, as well as recessed cylinders for ease of cleaning the top and bottom of the piston seals. All 'wetted' parts which will come into contact with your product are manufactured from 316L grade stainless steel and PTFE. Nozzles can be configured to rise while filling, to prevent foaming.
For an automatic solution, the S5000-A 'Multifil' (pictured below left) offers all the hygiene benefits of the S5000-S, and provides additional flexibility and room for production growth.Starting with a 2 or 4 head machine on a frame sized for growth, extra heads can be added to meet increased output requirements.  We offer a range of 4 robust frames, which can accommodate 2 to 12 filling heads.
When supplying ATEX rated filling machines, we engineer-out possible sources of static build-up, with a strategic choice of static dissipative or conductive materials.
Where used, remote electrical cabinets and HMIs allow for non-ATEX compliant electrical components to be situated away from unsafe areas, whilst galvanic barriers allow for intrinsically safe electrical signals to enter and exit ATEX zones safely. Fume extraction points are introduced into guarding for ventilation within the filling area where applicable.
Our weigh scale Boom Arm Filler (above right) can also be configured to be ATEX compliant if required, for filling personal hygiene products from 10L to 1000L. We will provide the applicable ATEX documentation to back up your purchase and guarantee complete peace of mind. ISO9001 registration ensures that quality is built into every machine.
For help or advice about ATEX filling solutions, don't hesitate to call +44 (0)1444 472300 or email info@adelphi.uk.com today.[:]