News Blog
Keep up to date with the latest news, insights and features from the Adelphi Group of Companies
Flexible, Scalable Production
May 7, 2020
[:en]In these unprecedented times, the ability to adapt your production is crucial. Adelphi's Response Automation Base incorporates up to 4 of the Response range's Benchtop Filling Machines, for a fully flexible solution – up to an 8 head automatic filler, or up to 4 independent Benchtop fillers, converted within just 30 minutes.
Many of our customers start out with just one Response Benchtop Filler, and as their production increases, purchase additional Benchtop Fillers, and a Monobloc Filler or an Automation Base when needed. This means that your initial investment is never rendered obsolete.
Our customer Tristel Solutions manufacture infection control, contamination control and hygiene products, for both NHS and private hospitals. To date, they own 10 Response Benchtop Fillers and a Response Automation Base. Following installation of the Response Automation line, Tristel instantly reported a 70% increase in productivity. Production Engineer Peter Twelftree commented that "one of the great advantages of the Response Automation system is its modularity. If we were to have any issues with the line, we could simply remove one of the single benchtop units and use that to work with a semi-automatic fill". Production Manager Jenny O'Callaghan added "as we're currently only running the filling line mostly with two individual benchtop fillers, it gives us plenty of opportunity for growth, where we can simply slot in another single filler to the line to increase production with one of the several single units that we have, and this is all at no extra cost." Read the full interview here >>>

BD Foods own 11 Response Benchtop Fillers, which they have mounted onto stainless steel trolleys for mobility. "What we love most about the Response", enthuses their Managing Director, "is the flexibility it gives to our work space. We can adapt the layout of our machines and space as production demands, and when one machine needs cleaning, we simply wheel it away and replace it immediately with another". Indeed, the Response has proved so popular with BD Foods that when purchasing complete processing lines for sachets and pouches, they have asked suppliers to swap-out their own brand of filler and engineer-in a Response benchtop machine!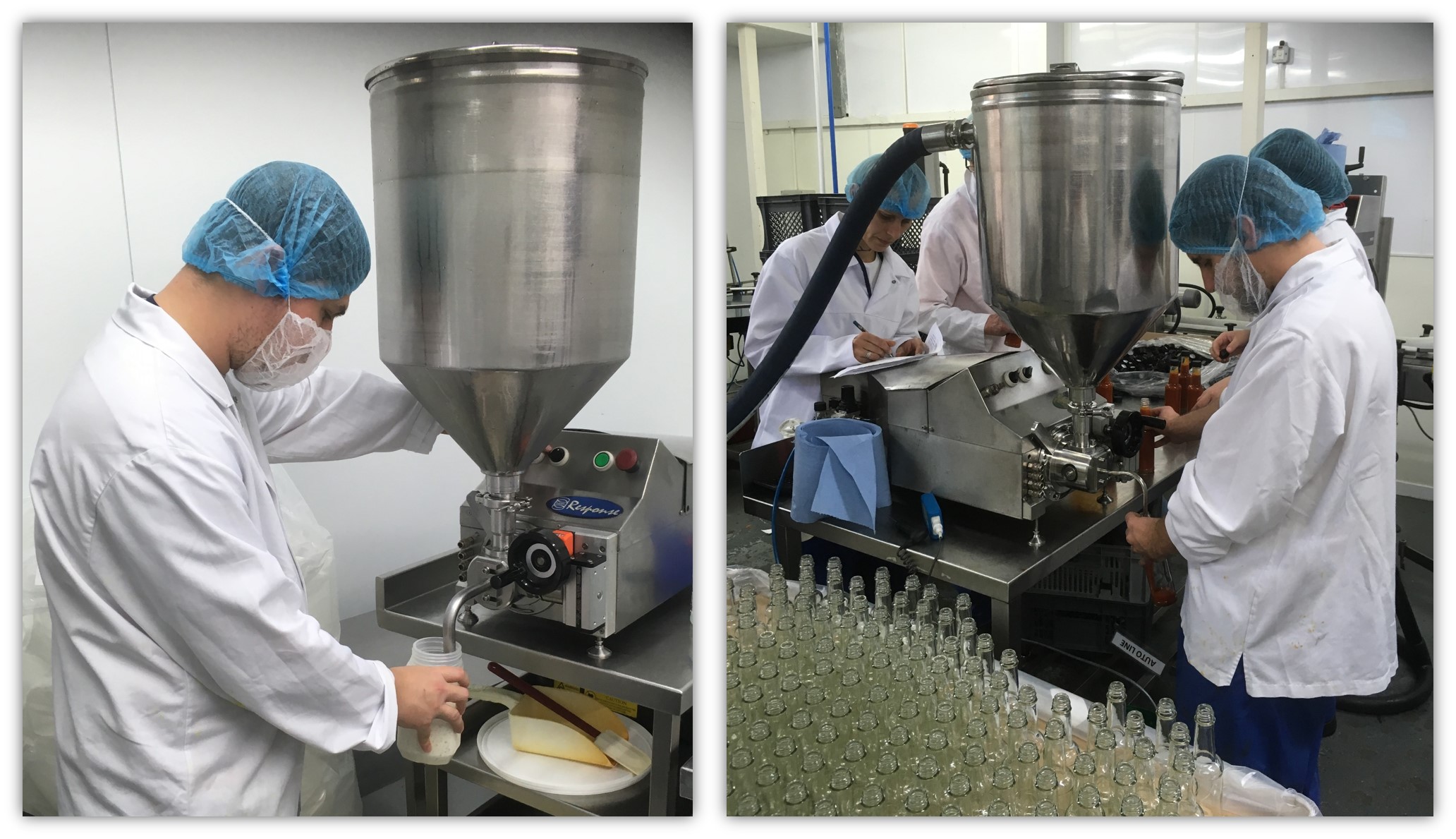 To find out more about the flexible, modular Response range, please call +44 (0)1444 472300 or email info@adelphi.uk.com.
[:]