News Blog
Keep up to date with the latest news, insights and features from the Adelphi Group of Companies
Do I need an ATEX certified machine?
May 14, 2020
Do I need an ATEX certified machine?
Filling flammable and/or potentially explosive products requires filling machinery that is ATEX certified. Special precautions must be taken in hazardous areas, to make sure your equipment cannot be a source of ignition. 
Key terms:
The ATEX Directive (Europe) aims to protect people against the dangers of explosion. It regulates the safety features required when commercially producing your products in potentially explosive atmospheres.
Hazardous Area Classification is used to identify places where, because of the potential for ignition, special precautions are needed to prevent fires and explosions. Hazardous places are classified in Zones. Adelphi's Response Benchtop Filler is suitable for use in ATEX Zone 1 (Category IIB 2G c T5 (100C)).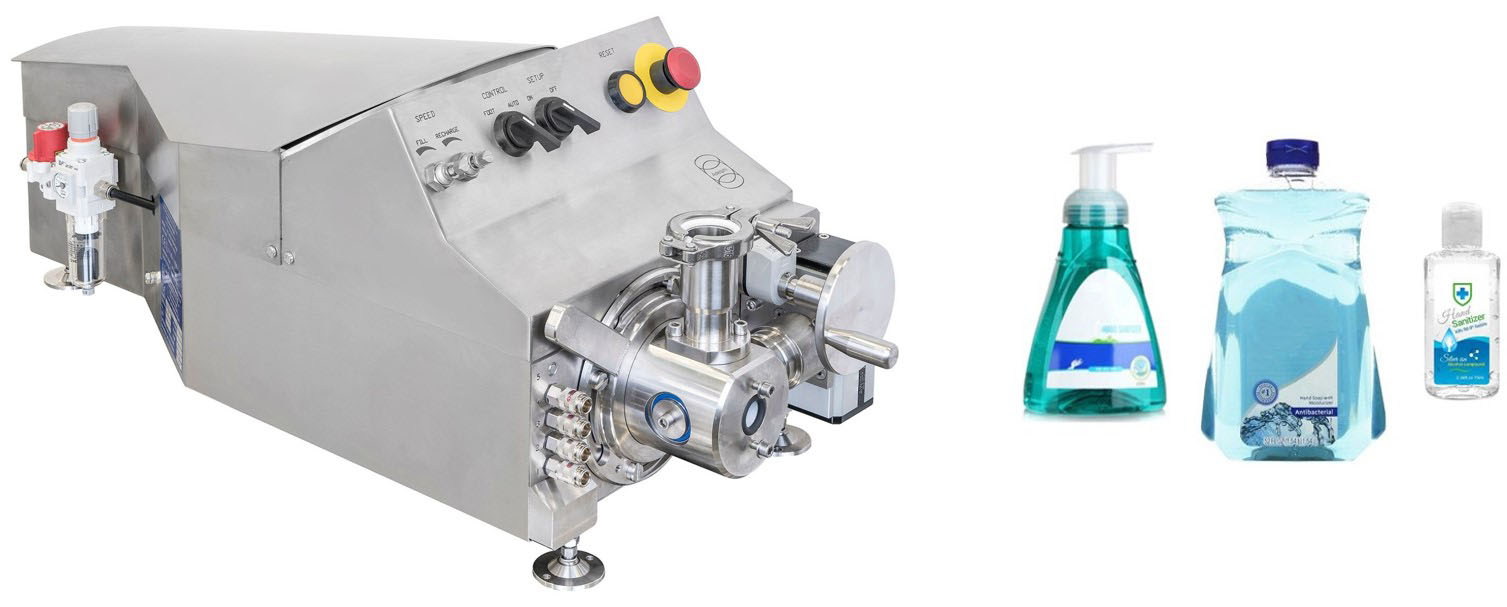 Your products:
Some typical products requiring ATEX certified machinery include; alcoholic beverages, solvents, chemicals, high ethanol-content hand sanitizers and more.
In many cases where an explosive atmosphere can form, any ignition will cause a fire rather than an explosion. Both fire and explosion cause dangers to workers, and in many cases, the precautions needed to prevent an ignition are the same. Employers should consider whether a fire could lead to an explosion, how fast a fire might grow, and whether any other materials in your production area could become involved.

Our machinery:
Adelphi's Response Benchtop Filler is suitable for use in ATEX Zone 1 Category IIB 2G c T5 (100C).
We adhere to the standardised marking scheme, which identifies equipment suitable for a hazardous location. Look for the explosion protection symbol "Ex" in a hexagon.
Priced from £10,260, Adelphi currently have units available off-the-shelf, and we suggest a lead-time of approximately 4-6 weeks for ATEX units built from scratch.
We engineer-out any possible sources of static build up, and we ensure good earthing via an Earth Point included at the rear.
Materials such as brass and stainless steel are used to replace some aluminium and plastic parts, and the machine is raised on different feet to allow grounding.
Our hopper comes with a lid to reduce and contain fumes.
Our ATEX adapted Response fillers can come with various seal options, which we will assess to ensure compatibility with your product: Fluoroelastomer (VITON), EPDM or Perfluoroelastomer (KALRES).
We have lodged a technical file (09XT005) with an approved body.