News Blog
Keep up to date with the latest news, insights and features from the Adelphi Group of Companies
Mozzarella manufacturer automates production using Adelphi machine
June 12, 2020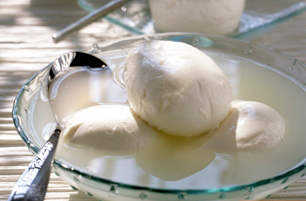 A German mozzarella manufacturer has become the latest company to snap-up one of Adelphi's best-selling Response Benchtop filling machines, which they will be using to fill brine into the packaging, keeping their product fresh and moist for longer.
The Response will complete a 'form, fill and seal' line, operating in the region of 50-55 MPM (mozzarella's per minute). Suitable for filling liquids, oils, gels,
creams, pastes and solids in suspension, the Response offers exceptional filling accuracy of ± 0.25%, and can even be configured to be suitable for use in
ATEX Zone 1 Category IIB 2G c T5 (100C).
This isn't the first time a company has engineered our Response filler into a packaging line; BD Foods (St Leonards-on-Sea, UK) manufacture sauces, dressings, chutneys, soups and more. Their Managing Director said in a recent interview that BD Foods 'asked suppliers to swap-out their own brand of filler and engineer-in a Response Benchtop machine' –  "every time we've moved away from Adelphi's filling machines, we've had issues – and you can quote me on that!" Read the full testimonial from BD Foods here >>>
(Above) Response Benchtop Fillers at BD Foods have been integrated into sauce pouch packaging lines.
Are you producing for the food industry and looking to improve your filling process? If so, please don't hesitate to contact Adelphi on +44 (0)1444 472300 or email info@adelphi.uk.com to see how we can help grow your business.