News Blog
Keep up to date with the latest news, insights and features from the Adelphi Group of Companies
Versatile & Dependable: the Accuramatic Peristaltic Dispensing Unit
June 18, 2020
The Accuramatic Peristaltic Dispensing Unit was originally designed for pharmaceutical research laboratories, although it has since become a staple piece of equipment for customers in many different industries.
Adelphi had already been supplying the Accuramatic and its spare parts for several years, when in November 2019 we became the sole supplier. For the majority of customers, this therefore did not create any changes to the purchasing process.
The Accuramatic is a versatile machine which can be paired with either the Filling Jig (for clean filling of small necked containers such as ampoules, without wetting the inner wall of the container at the sealing point), or the XYZ Distributor (to quickly and easily fill trays of vials or bottles automatically: pictured below).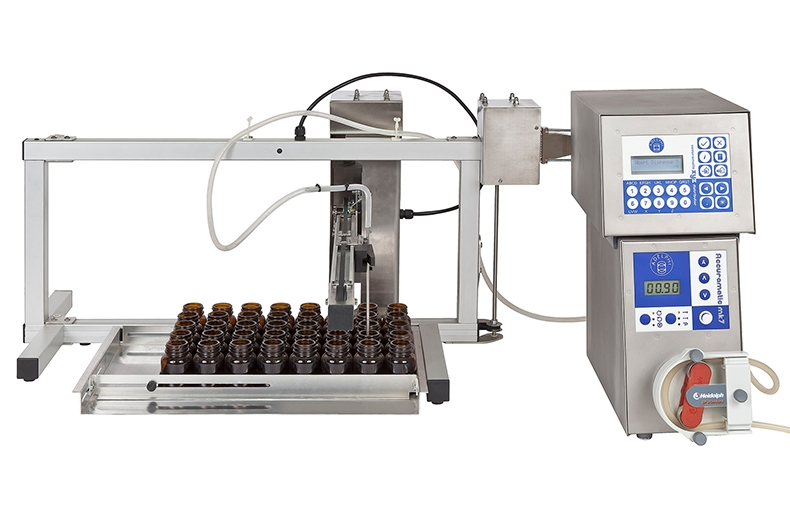 View a video of the Accuramatic & XYZ in action >>>
For those new to us, we would like to take this opportunity to make you aware of your dedicated Accuramatic sales contact within the Adelphi Group: Dean Willis – Sales Director – dean.willis@adelphi.uk.com
Don't forget we are also now your sole supplier for Accuramatic spare parts. If you require any spare parts, don't hesitate to contact Dean today.