News Blog
Keep up to date with the latest news, insights and features from the Adelphi Group of Companies
Upgrade efficiency and productivity with the Response Monobloc Filler & Capper
May 11, 2021
For the Pharmaceutical, Food & Beverage, Cosmetics & oil industries

Time-efficient, fast filling and capping
Up to 35 containers per minute on a 10ml fill, and up to 30 per minute on a 200ml fill (dependent on product and container).
Quick and easy to change parts from one fill-size container to another (takes on average 20 min), to reduce costly production downtime.
Different container sizes can be pre-programed, for re-call any time in the future. This significantly reduces the set-up time for each shift, and also reduces the changeover time between filling different products.
Reduces product waste, increases profitability
Exceptional filling accuracy of up to ± 0.25% significantly improves your ROI.
'No container, No fill' sensor reduces container and product waste.
Precise torque application, for a higher quality of capping and fewer quality rejects.
Enhanced Quality Control
Ability to pre-set for check weighing; for example, to identify every 20th product to be ejected for checking.
Options to collect data on the containers produced, which can be downloaded onto a memory stick for your convenience.
Versatile; a single solution for multiple products and containers
3ml – 500ml filling (containers up to 85mm diameter, up to 275m high).
Suitable for filling low to high viscosity products, including Liquids, Creams, Oils and more.
Exceptionally hygienic
316L pharmaceutical grade stainless steel wetted parts and sanitary Tri-Clamp hopper connections adhere to FDA regulations, to guarantee international pharma-quality compliance for your business.
Clean, lubricant-free pneumatics, certified for use with pharmaceuticals.
Market-specific features to precisely meet your requirements
Including vacuum capping, to reduce oil leakage from mixtures such as all Nut Butters (crunchy and smooth). This ensures your product will always arrive with customers in optimum condition.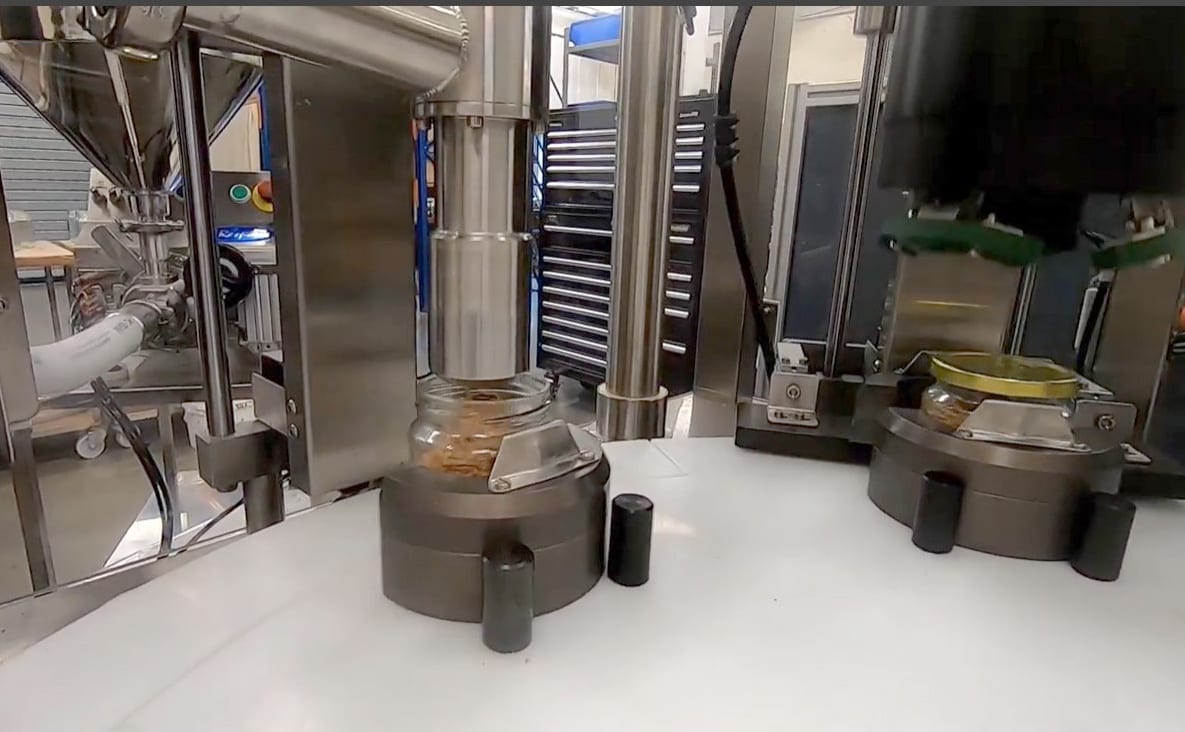 Watch a video of the Response Monobloc Filler/Capper, filling nut butters >>>
Our technical team will be delighted to suggest the best specification for you. Please share with us the below information, so that we can prepare a quotation:
Product Details
Product Viscosity
The container volumes required to be filled and capped
Container and cap dimensions
The filling and capping speeds expected