News Blog
Keep up to date with the latest news, insights and features from the Adelphi Group of Companies
Adelphi Crowned UK Manufacturing Champion
June 28, 2021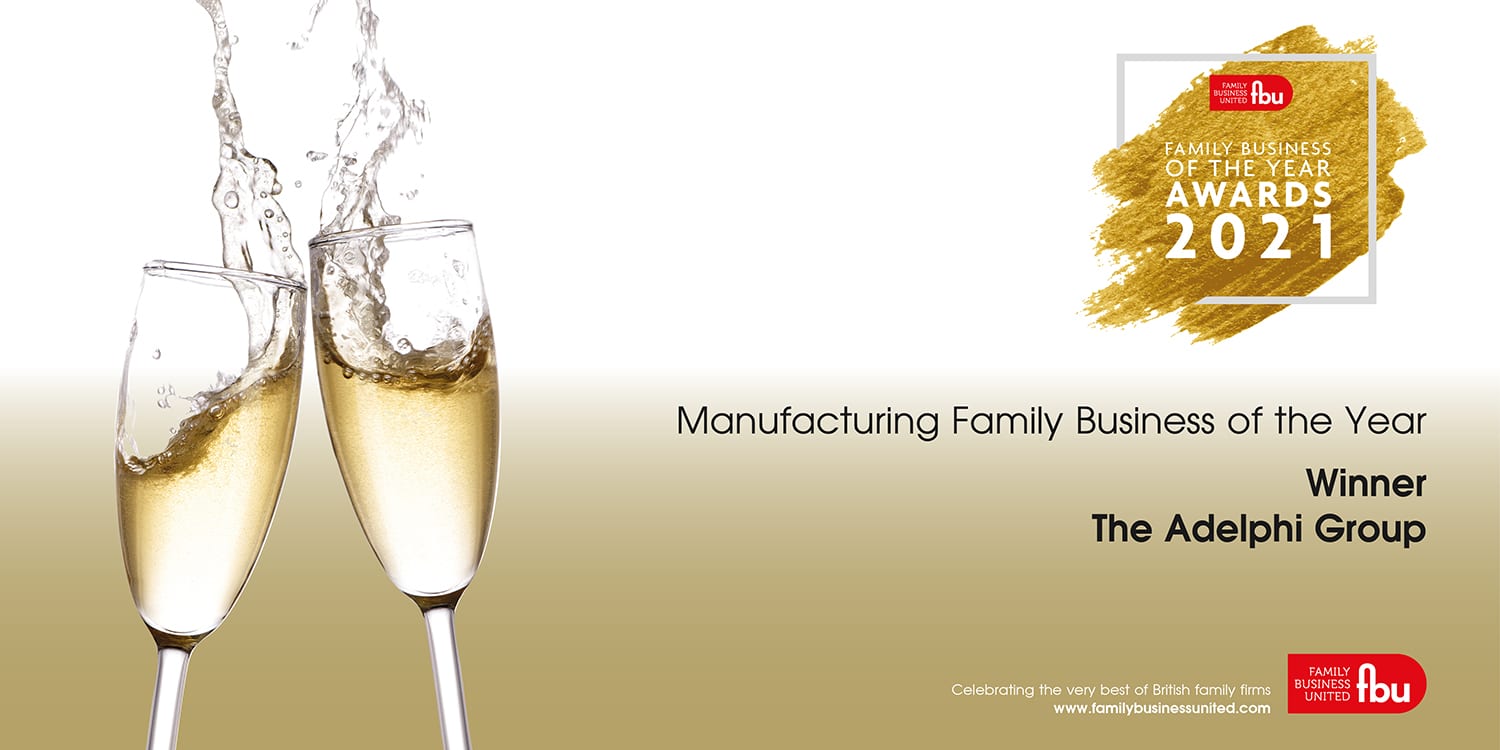 The West Sussex based Adelphi Group of Companies has taken the national Manufacturing title at the 2021 Family Business of the year awards organised by Family Business United ('FBU').
Established in 1947 as a manufacturer of simple bottle washing and filling equipment for the pharmaceutical industry, the Adelphi Group of Companies has grown organically and also through strategic acquisitions, to become a global business exporting machinery and equipment to over 90 countries around the world. The Group now comprises Adelphi Manufacturing, Adelphi Masterfil, Pharma Hygiene Products and Adelphi Healthcare Packaging. As key suppliers to the NHS, all four Adelphi Group companies have remained fully operational throughout the COVID-19 pandemic, to support front-line customers who depend upon their products and services.
Chris Wilson, Managing Director of The Adelphi Group of Companies comments, "This award reflects the commitment of everyone involved with the business in pursuing excellence. We are constantly looking to improve our products, our processes and our corporate social responsibility ethos, and are thrilled to have been recognised with such a prestigious award."
As Paul Andrews, founder of FBU and organiser of the awards explains, "Family businesses are the engine room of the UK economy and these awards celebrate their contribution this award seeks to recognise a family firm that really stands out in the manufacturing sector."
"The Holroyd family leads this business from the front, with their ethos of continuous improvement, selfless outreach and commitment to sustainability. There was strong competition in the manufacturing sector this year and The Adelphi Group of Companies really stood out."
"This business has continued to evolve successfully over time, with strong core values that are: to support the local economy and the natural environment, to operate with integrity, nurture the next generation, to appreciate colleagues and to reward excellence. Everyone is encouraged to learn from a family that lead by example. Continuity of ownership over the generations has stood them in good stead for the future and they are heavily involved with the local community. This business has great values at its core and they are great ambassadors for the sector and truly deserving of this award", concludes Paul.