Pneumatic Bottle Capping Machine
Quick, Efficient & Adaptable
Simple & Intuitive to Use
Up to 500 Containers per Hour
Product Specification:
Fast capping, up to 500 containers per hour.
Torque range 0.3NM to 4NM.
The closure torque is manually adjustable through mechanical friction.
Easy and efficient closing of twist-off caps.
Robust, portable and low maintenance.
Hygienic stainless steel and aluminium construction.
Can be adapted to a wide range of cap sizes by changing only the cap chuck.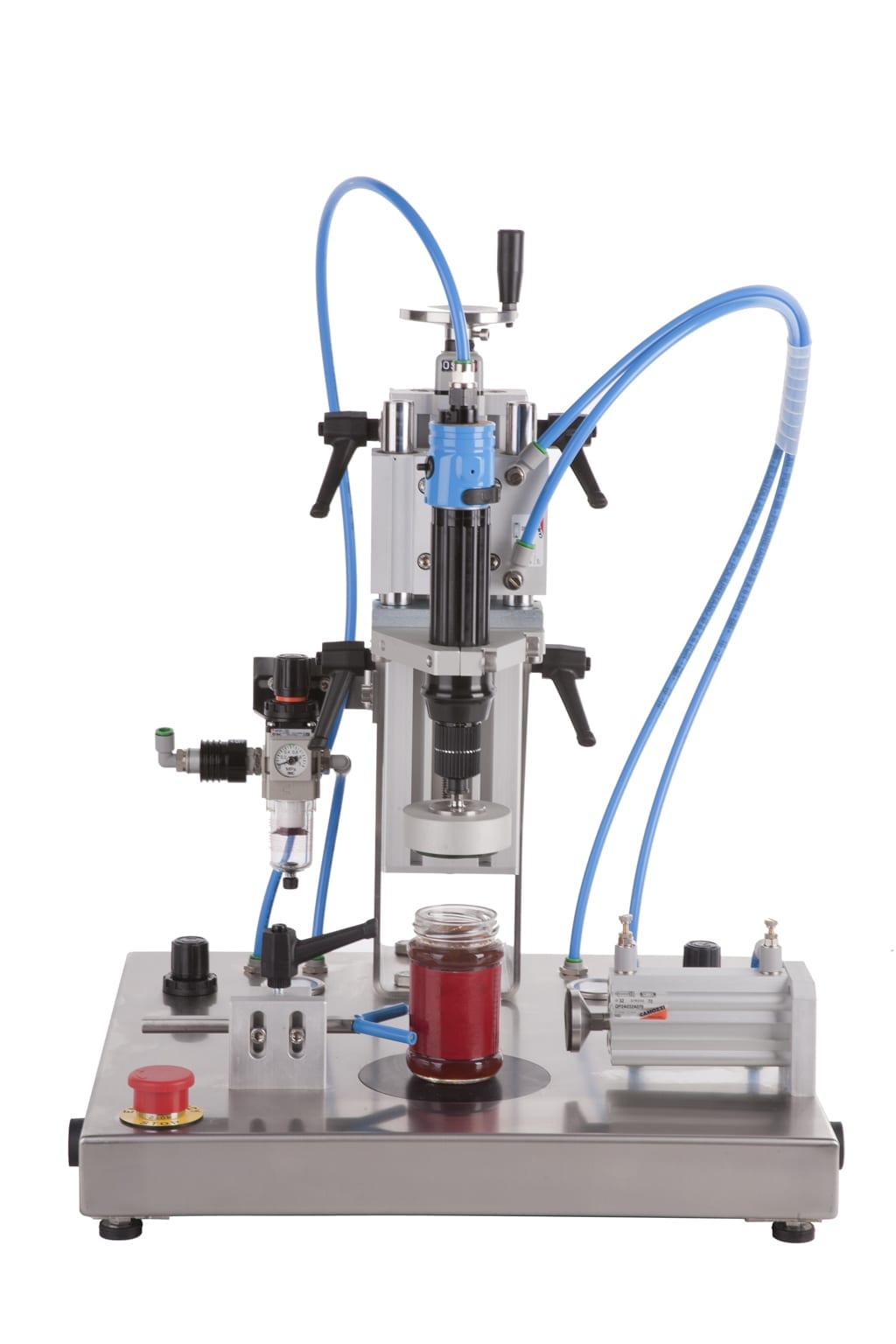 Contact us about this product
Browse Other Types of Products