Durable, Easy to Sterilise, Re-Useable
Delivery within Days
Full Material Traceability
to meet international pharma and food quality compliance regulations.
Product Specification:
0.15L - 4L capacity scoops available as standard.
304 or 316L pharmaceutical grade stainless steel.
Options:
- Light Duty (A)
- Heavy Duty (B)
- Baler Scoop (C)
- Flat Scoop (D) options
Can be cleaned with alcohol-based disinfectants, and in industrial dishwashers/autoclaves.
Optional Material Grade, Surface Finish & TSE certification available upon request
A range of optional modifications are available to meet every requirement, including bespoke etching of logos and other information, and more.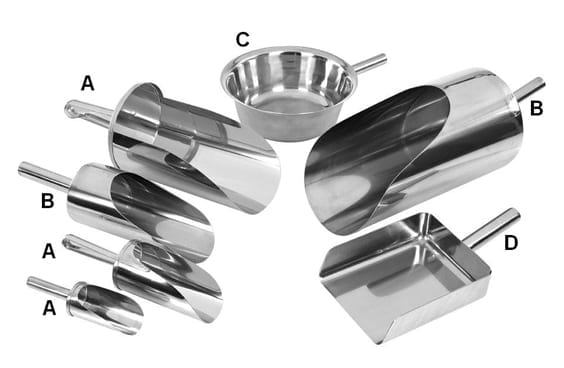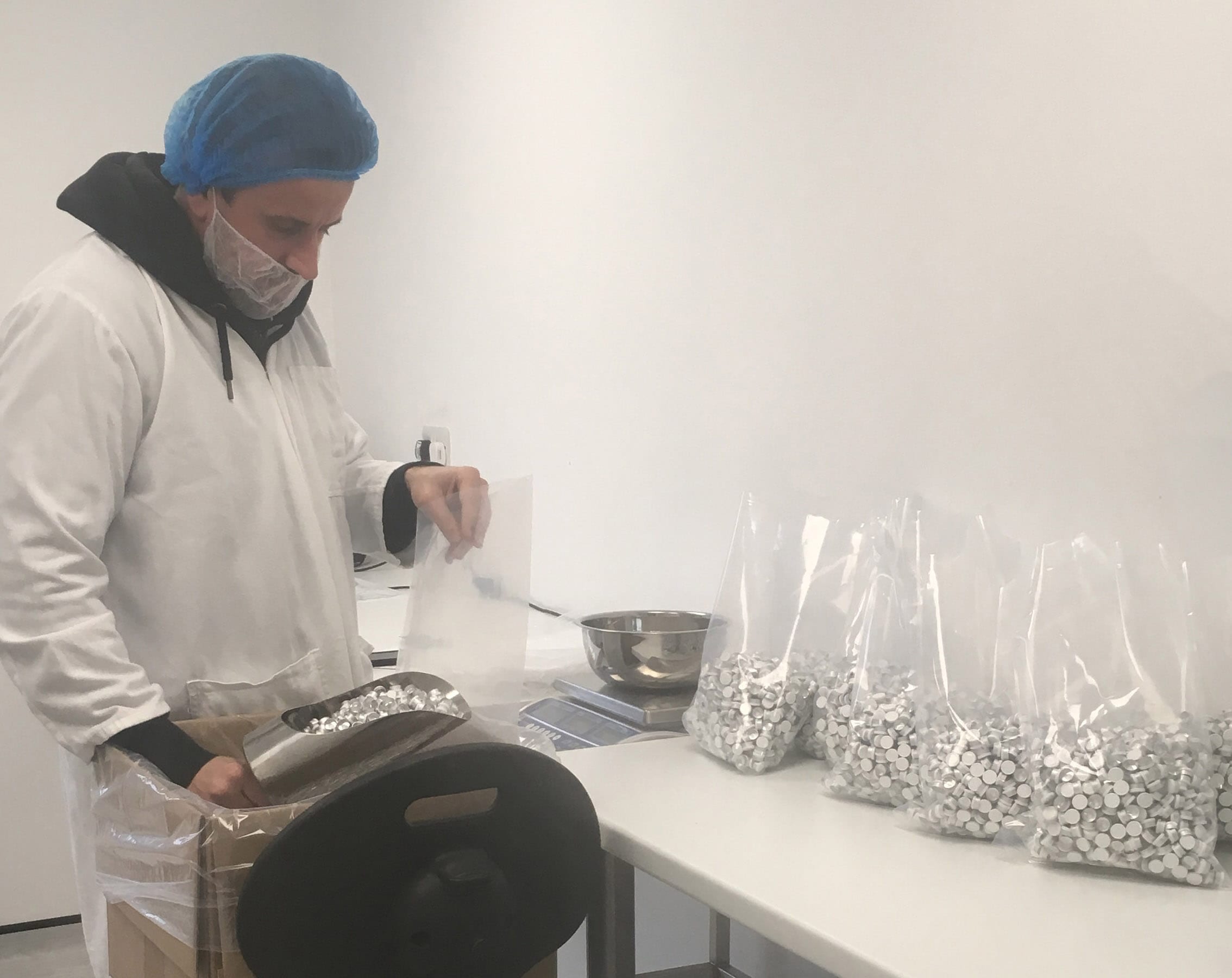 Available from Stock
(subject to availability)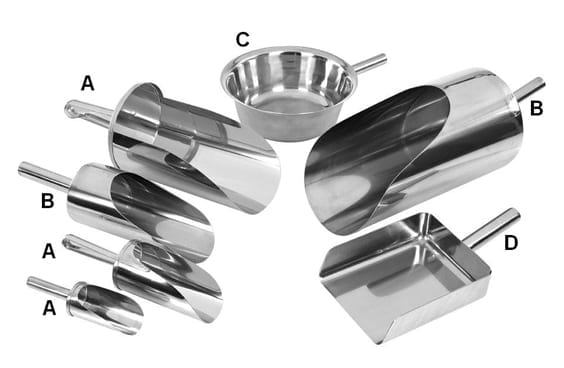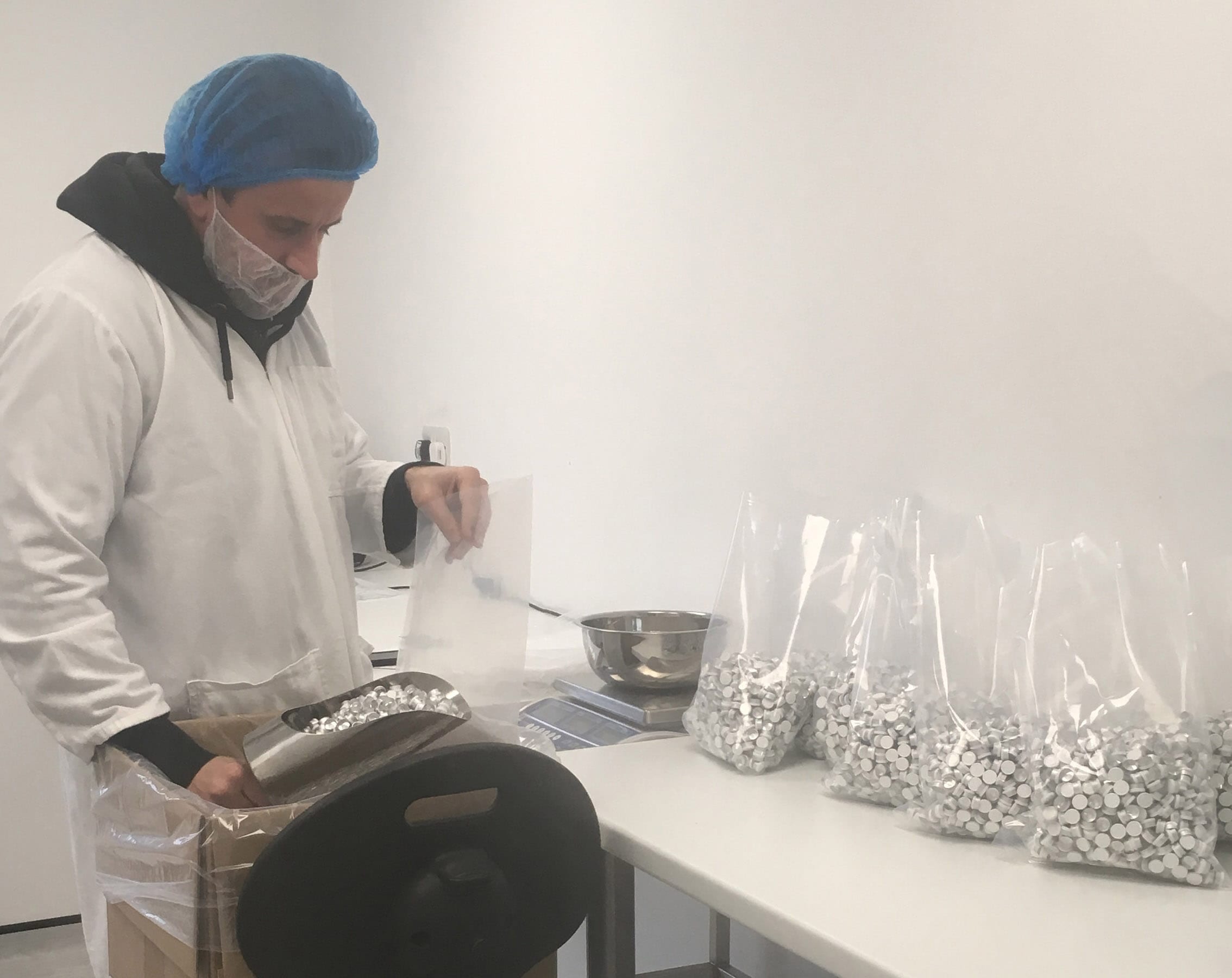 Pricing:
| Product No. | Description | Material | Price |
| --- | --- | --- | --- |
| SCO4.15P | 0.15L Light Duty Scoop | 304 SS | £13.00 |
| SCO40.5P | 0.5L Light Duty Scoop | 304 SS | £14.00 |
| SCO41.2P | 1.2L Light Duty Scoop | 304 SS | £17.00 |
| SCO4200P | 2L Light Duty Scoop | 304 SS | £18.00 |
| SCO4300P | 3L Light Duty Scoop | 304 SS | £27.00 |
| CFS600.5P | 0.5L Heavy Duty Scoop | 316L SS | £241.00 |
| CFS6001P | 1L Heavy Duty Scoop | 316L SS | £241.00 |
| CFS6002P | 1.5L Heavy Duty Scoop | 316L SS | £252.00 |
| CFS6200P | 2L Heavy Duty Scoop | 316L SS | £258.00 |
| CFS6004P | 4L Heavy Duty Scoop | 316L SS | £370.00 |
| BSC6000P | 2L Baler Scoop with Tubular Handle | 316L SS | £255.00 |
| FBS6000P | Flat Scoop with Tubular Handle | 316L SS | £265.00 |
Contact us about this product
Browse Other Types of Products