News Blog
Keep up to date with the latest news, insights and features from the Adelphi Group of Companies
High Precision and High Performance – the S5000-A, your automatic filling solution for reduced waste
November 4, 2021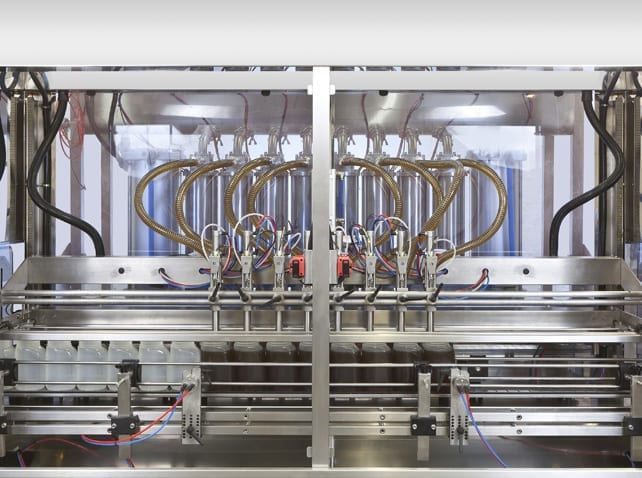 No Financial Waste
Adelphi Masterfil's fully automatic fillers organically grow along with your production needs– capable of adapting anywhere between a 2 and 12 head machine at any point, this ensures there is no financial waste as the initial investment is not made obsolete when upgrading.
No Product Waste
One control panel located on the machine can control all machine characteristics. This includes 3 fill speed settings to prevent wastage through splashback. You can select your own re-charge speed to prevent any air getting into the machine which prevents time being wasted while operators resolve this issue.
No Container Waste
Professional quality sensors are included throughout the conveyor to prevent container waste; the neck location sensors will align bottles with filling nozzles and the machine won't fill if the incorrect amount of containers are sensed. A gating system is also in place to hold containers while they are filled to ensure the containers do not move and there are no damages or breaks.
info@adelphi.uk.com