07 de febrero de 2020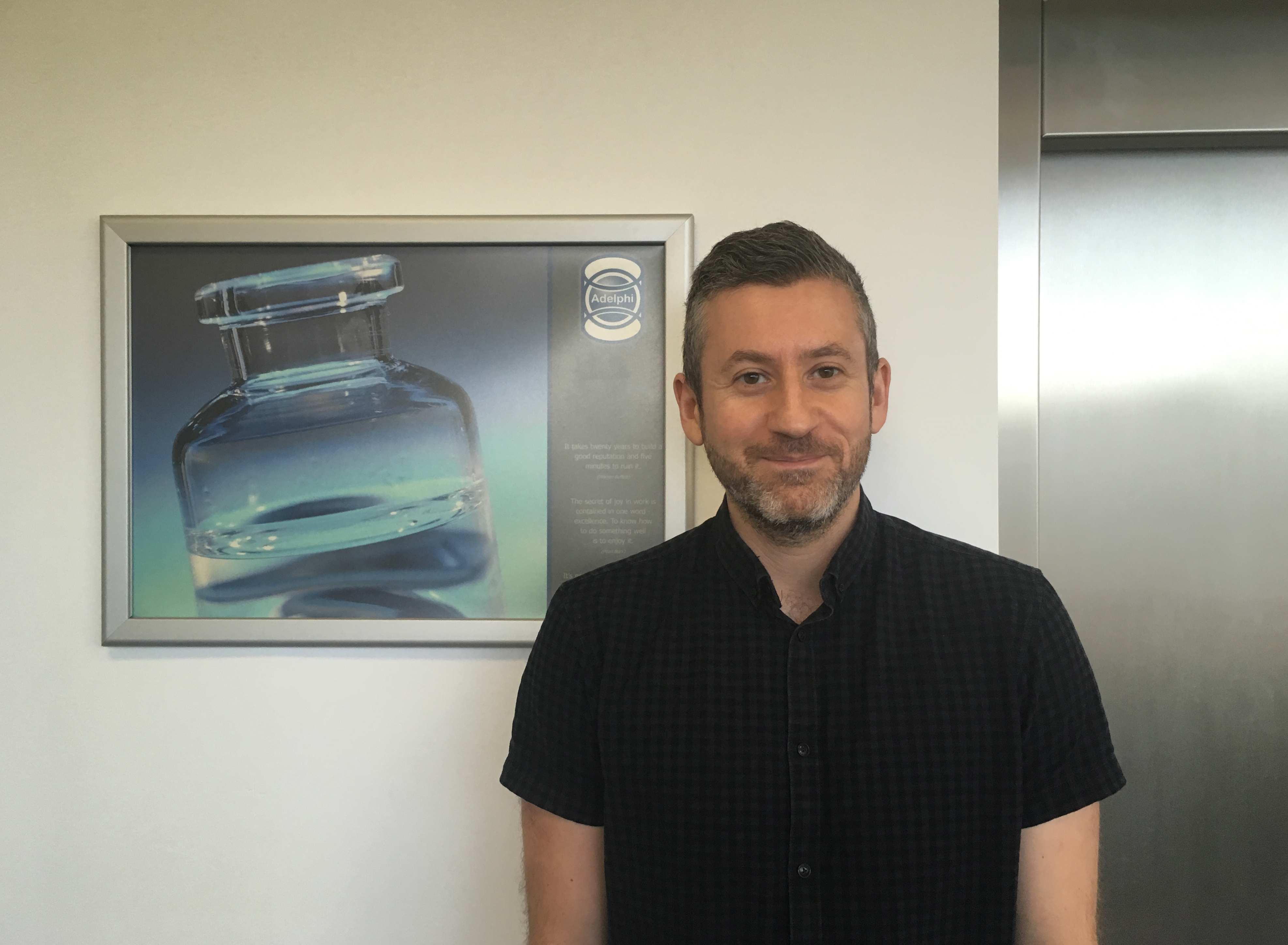 On Monday 3rd February, Adelphi Masterfil were pleased to welcome returning colleague David Atfield, who re-joins the team in a new role; Controls & Automation Manager.
After studying Robotics and Cybernetics at the University of Sussex, David worked for a Software Consultancy and Integrator, as a Projects Engineer. In this role he travelled the world working on a range of projects mainly in the automotive industry, and developed his passion for writing software and for all things automated. David initially joined Adelphi back in 2015, and he remembers this as "a great opportunity to further my career in an industry I hadn't worked in before, and to gain experience in electrical design."
In 2017, we were sad to lose David to an exciting role in the defence industry, where he was working on naval projects. After this, David established his own company, where his very first contract was working for Adelphi Group company Adelphi Manufacturing, assisting with their Response Monobloc machine.
Even after leaving full time employment with Adelphi, David kept in contact both professionally and through friendships, so he describes his returning interview with Managing Director Chris and Director Frank as being "more of a friendly chat and catch-up!" He says that "both Chris and Frank are passionate about Adelphi, and it was great to discuss the goals of the company with them and hear about the changes that had been made since I had left."
He continues, "I enjoyed coming back and working on the Monobloc project and seeing everyone again. So when the opportunity arose to re-join Adelphi I was very keen to take it."
Now that David is back, he has been keen to stress the positive energy around Adelphi. "It is amazing to see the changes and investment into the site in the short time I have been gone," he says. "I had always found everyone at Adelphi very friendly and welcoming, and this hasn't changed. I am very much looking forward to working with the talented people at Adelphi – both old and new – and helping the company to achieve its goals. I have only been back a couple of days but I can already feel a positive atmosphere."
We are so pleased to have David back in the team, and excited for him to bring his wealth of talent and experience to this new role – welcome back!