Masterfil Automatic Volumetric Filler
Faster Filling, Higher ROI
Reduces Waste, Increases Profitability
Up to 4,500 Containers per Hour
Product Specification:
Fill volumes from 250ml to 30L.
Exceptional accuracy of up to ±0.2% reduces waste.
A choice of between 2 - 12 filling heads.
Add extra heads to meet increased output requirements.
Durable and robust, to endure the harshest environments.
Versatile; nozzles can be programmed to dive and rise whilst filling, fill into neck or remain above neck.
'No container, no fill' sensing reduces waste and saves money.
Storing multiple filling profiles increases efficiency on line throughputs.
Easy recall of container fill profiles de-skills the machine operation.
Suitable for low to high viscosity liquids.
Hygienic 316L stainless steel / PTFE contact parts.
Please Note: This machine can be made ATEX compliant for flammable products.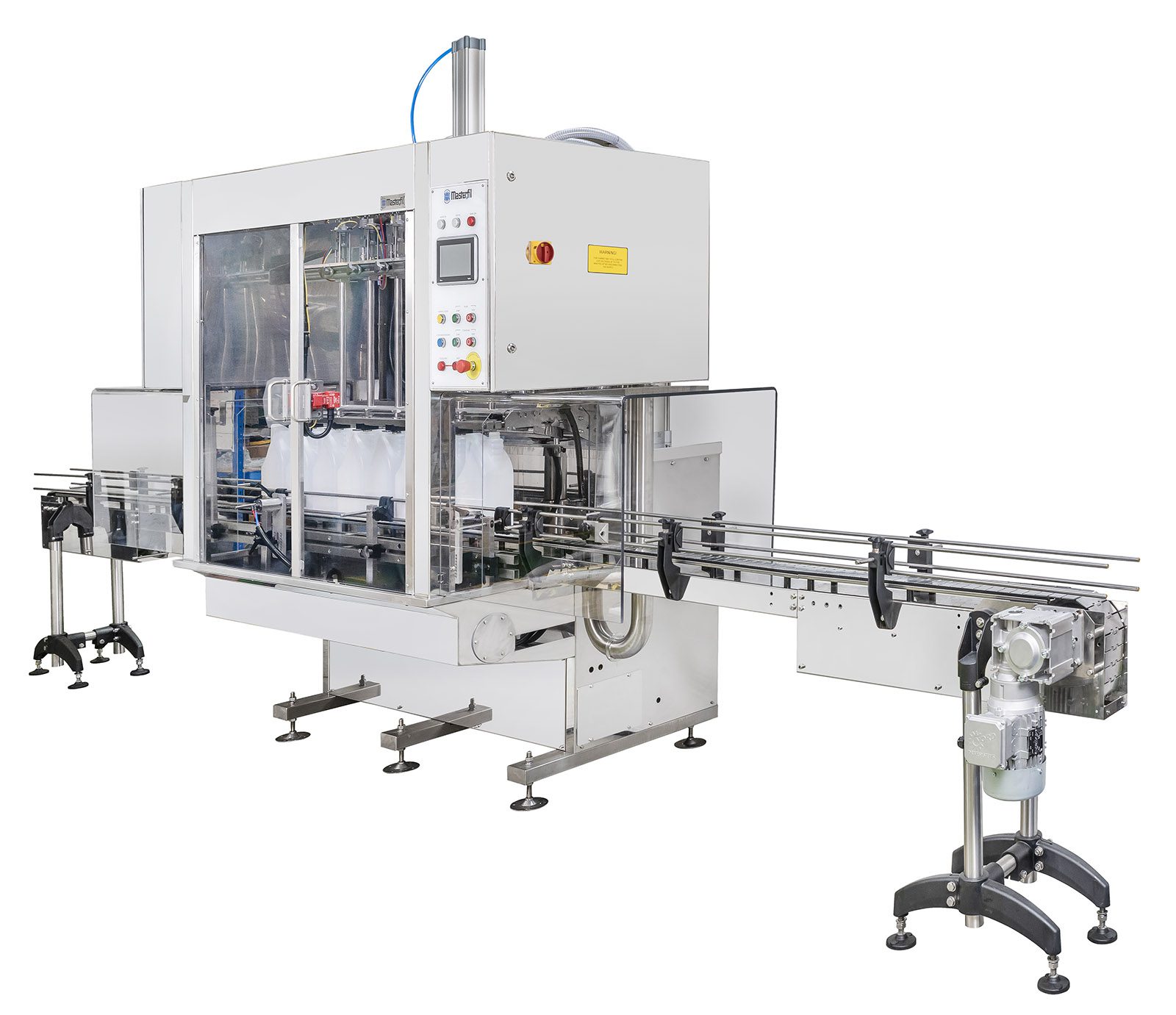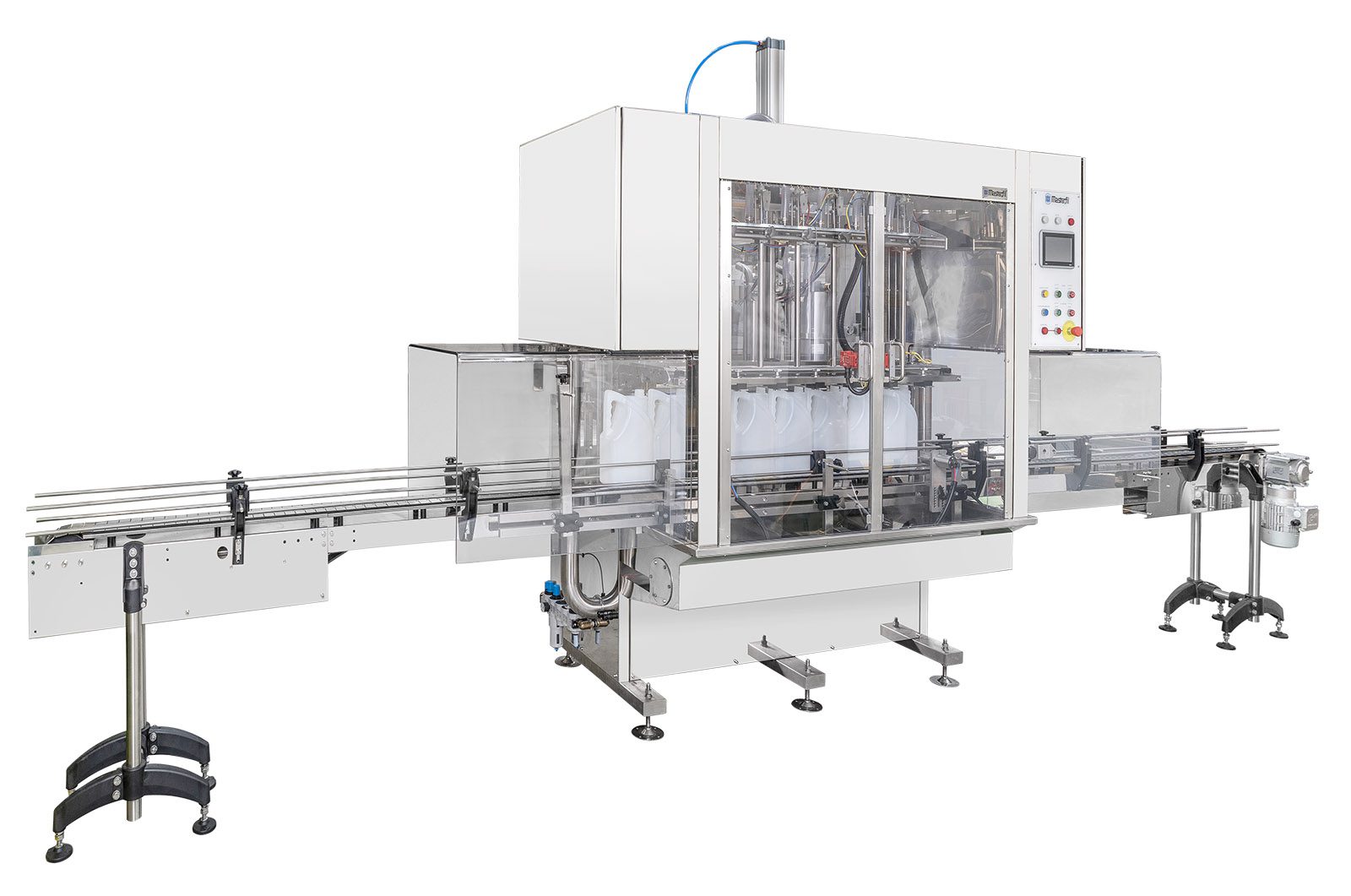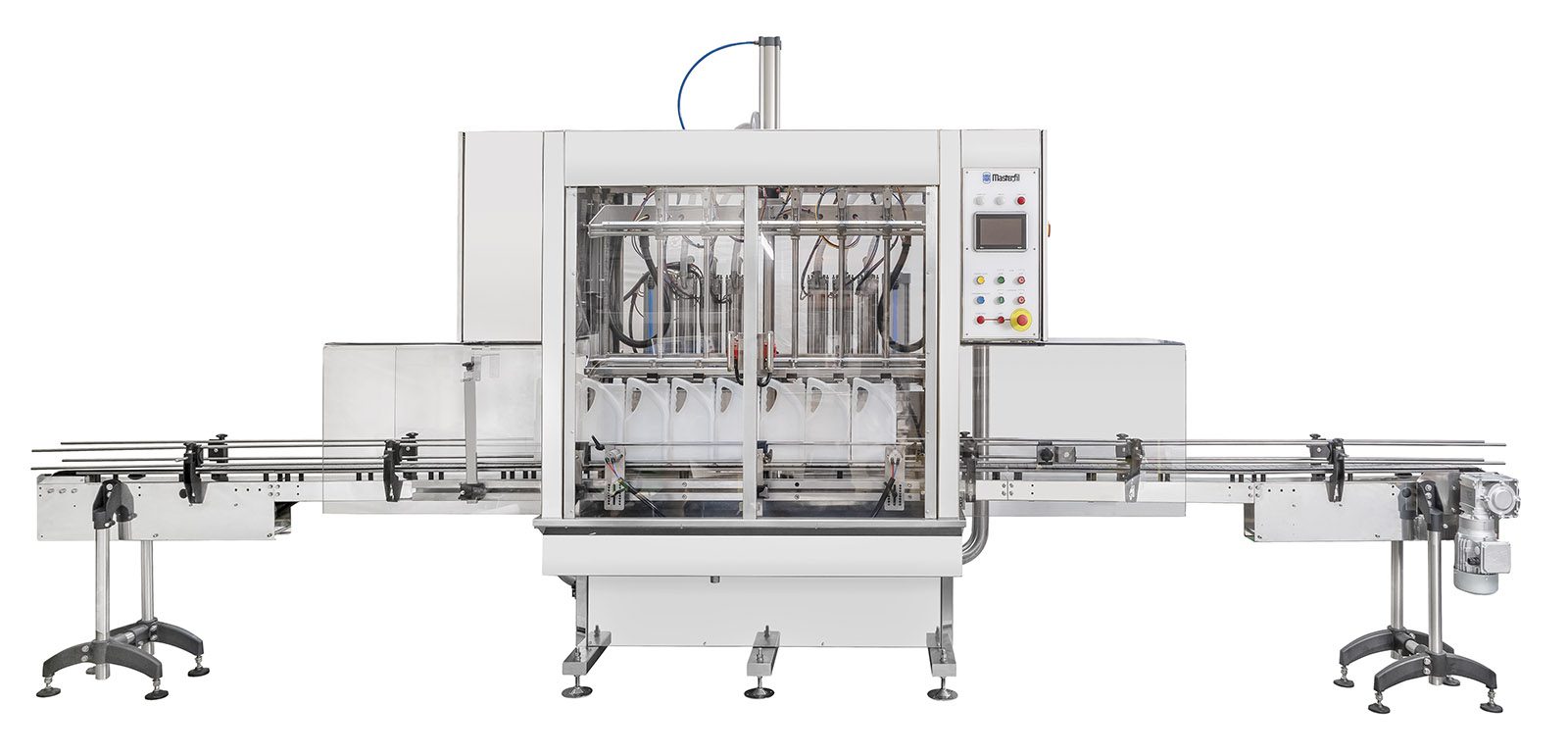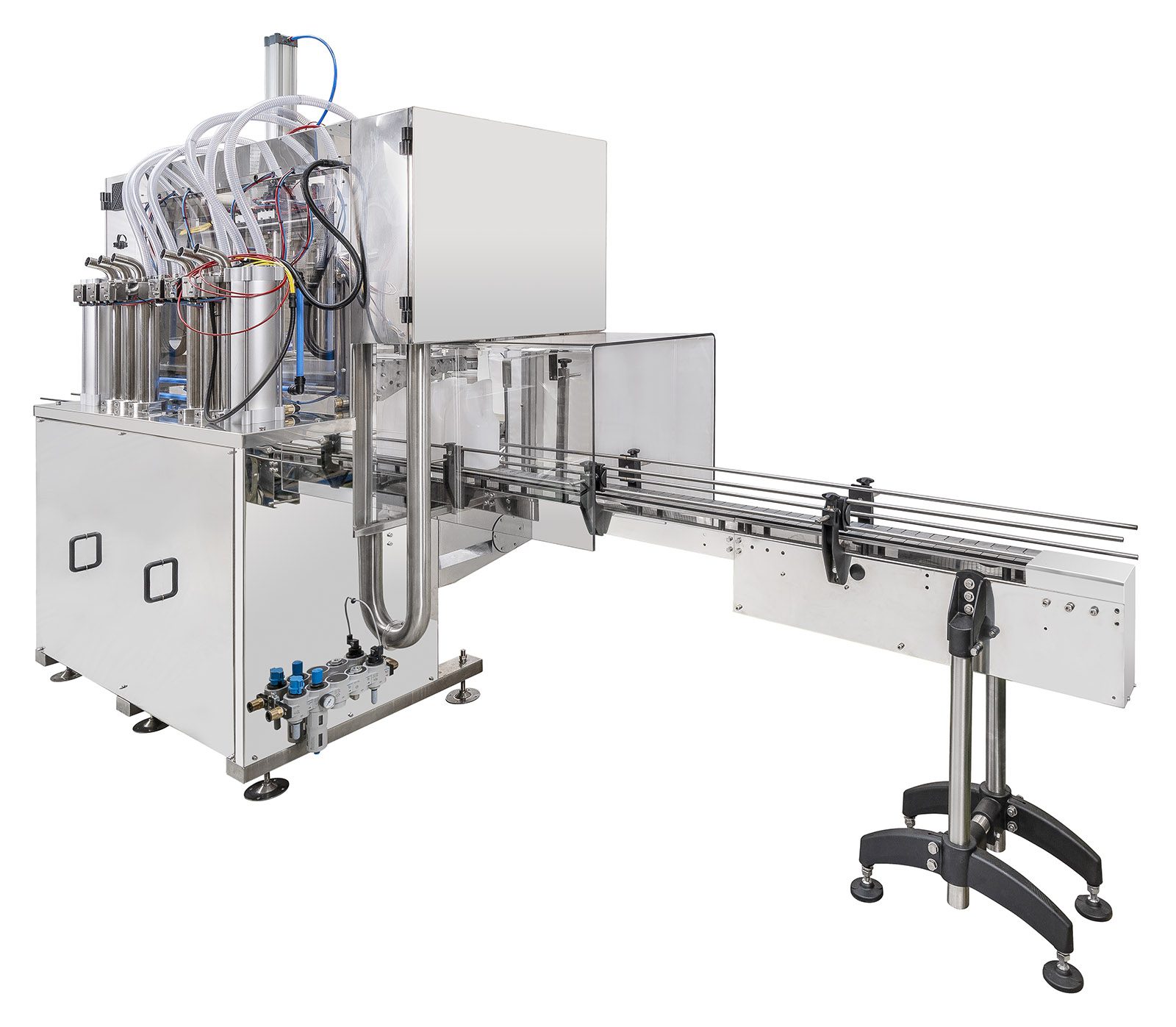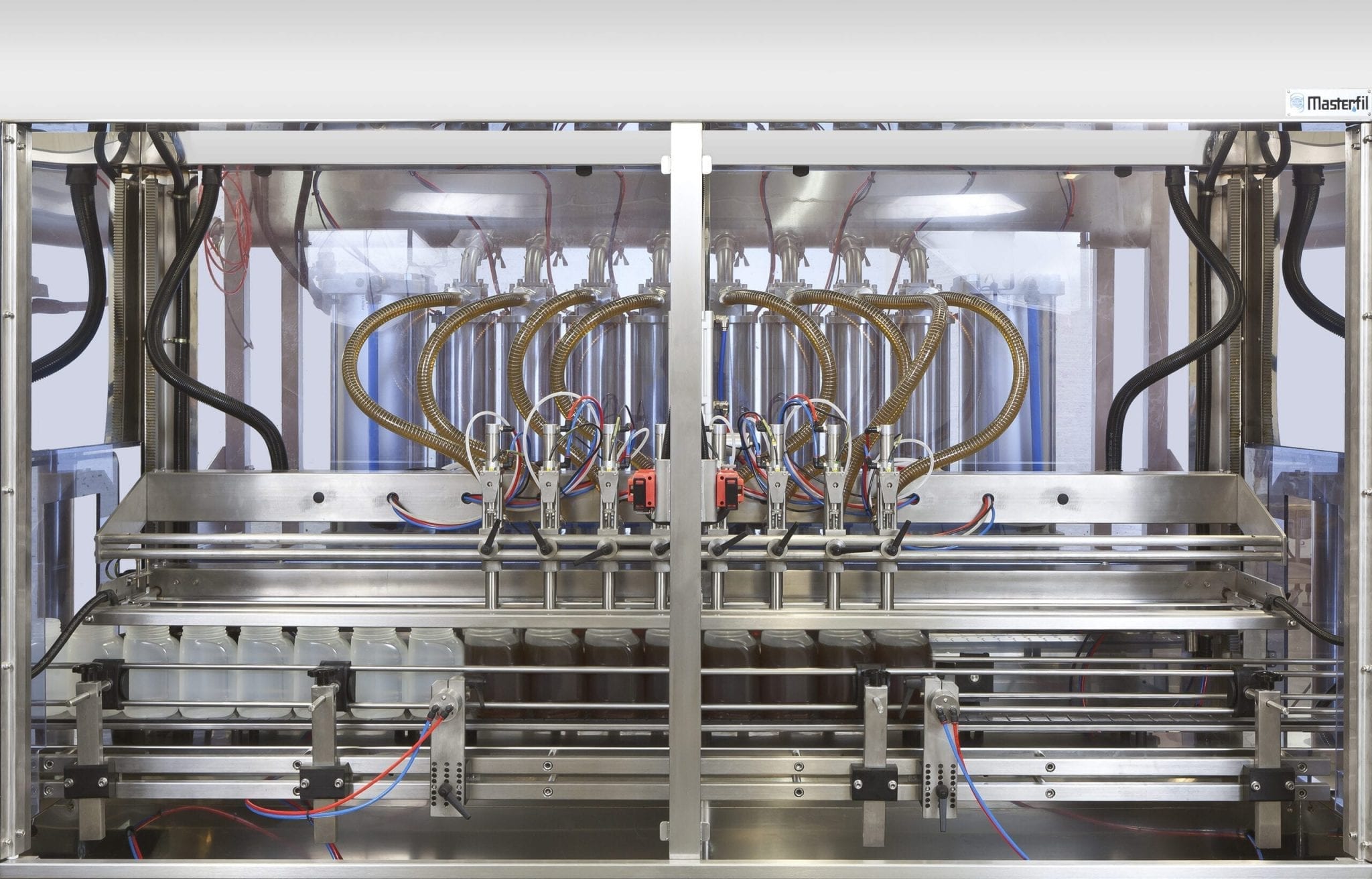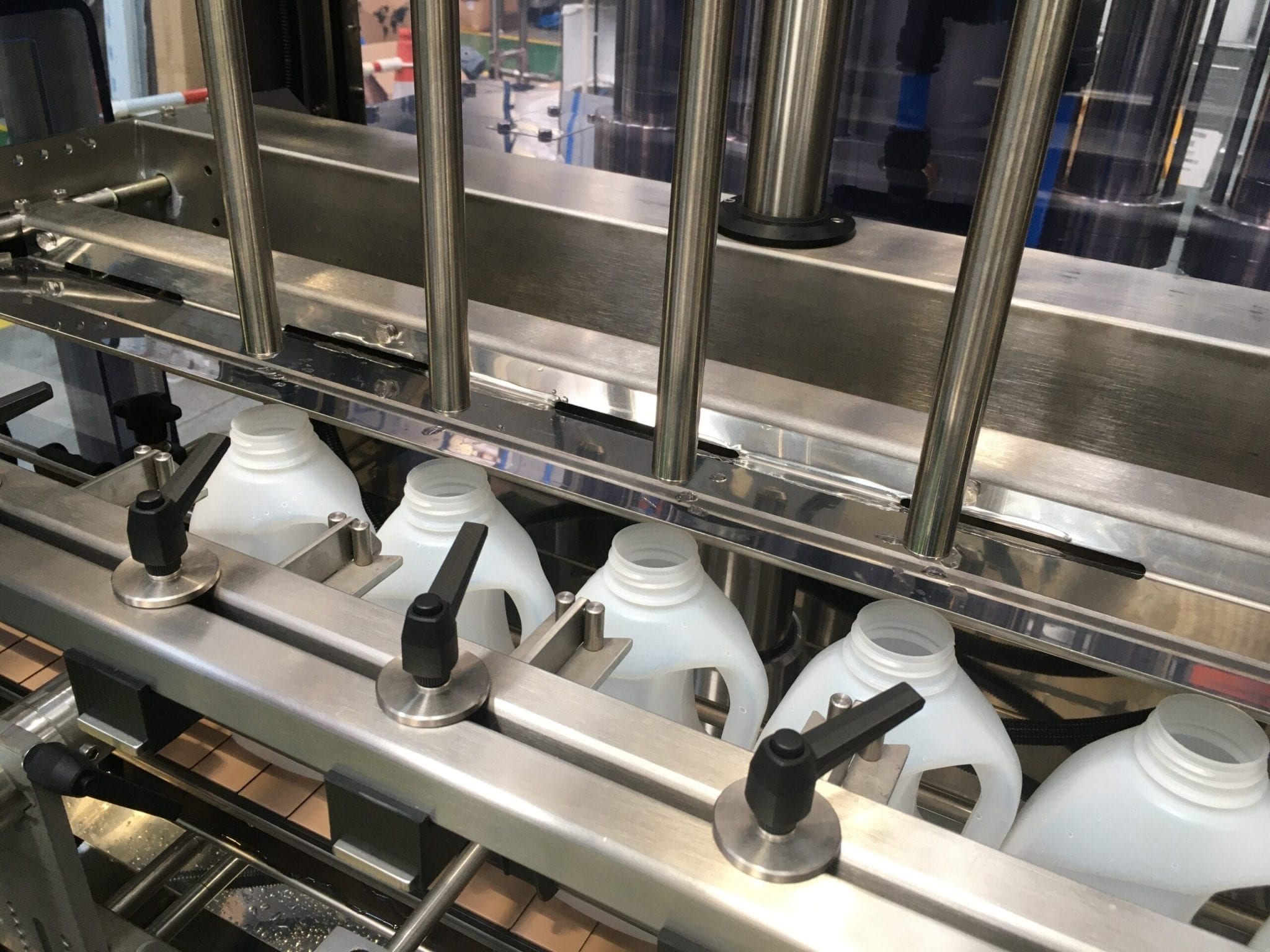 Zero EU Import Duty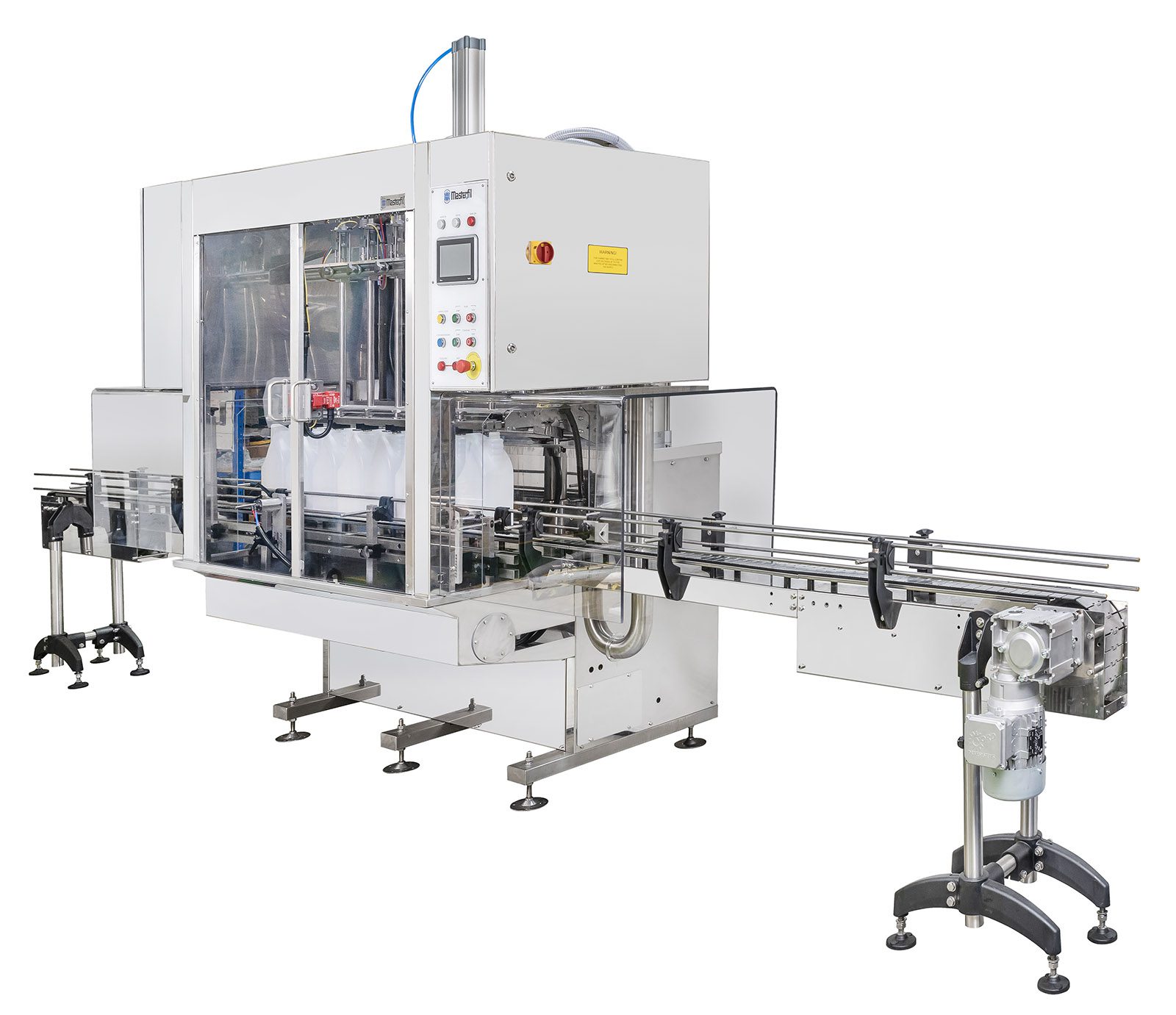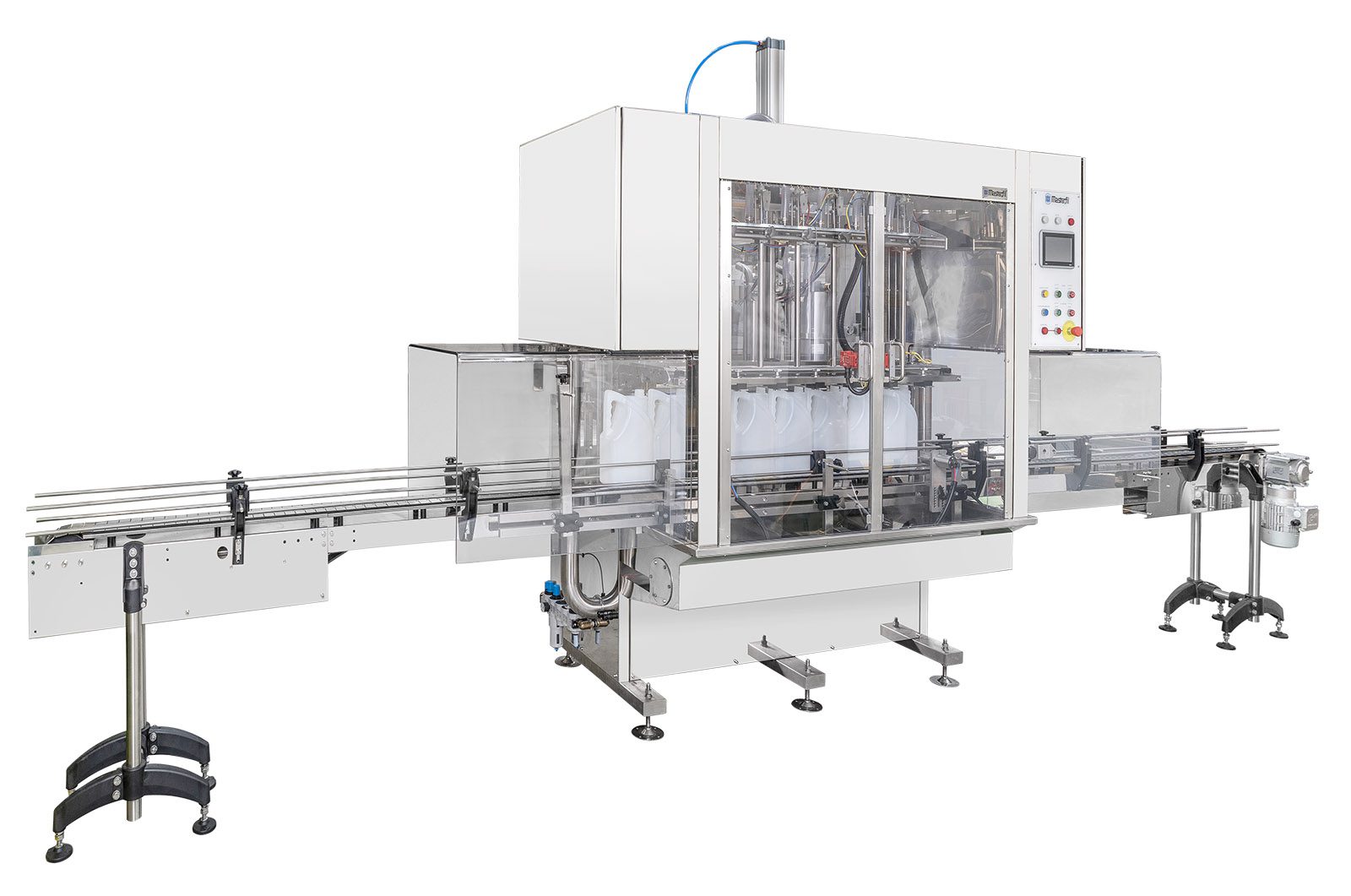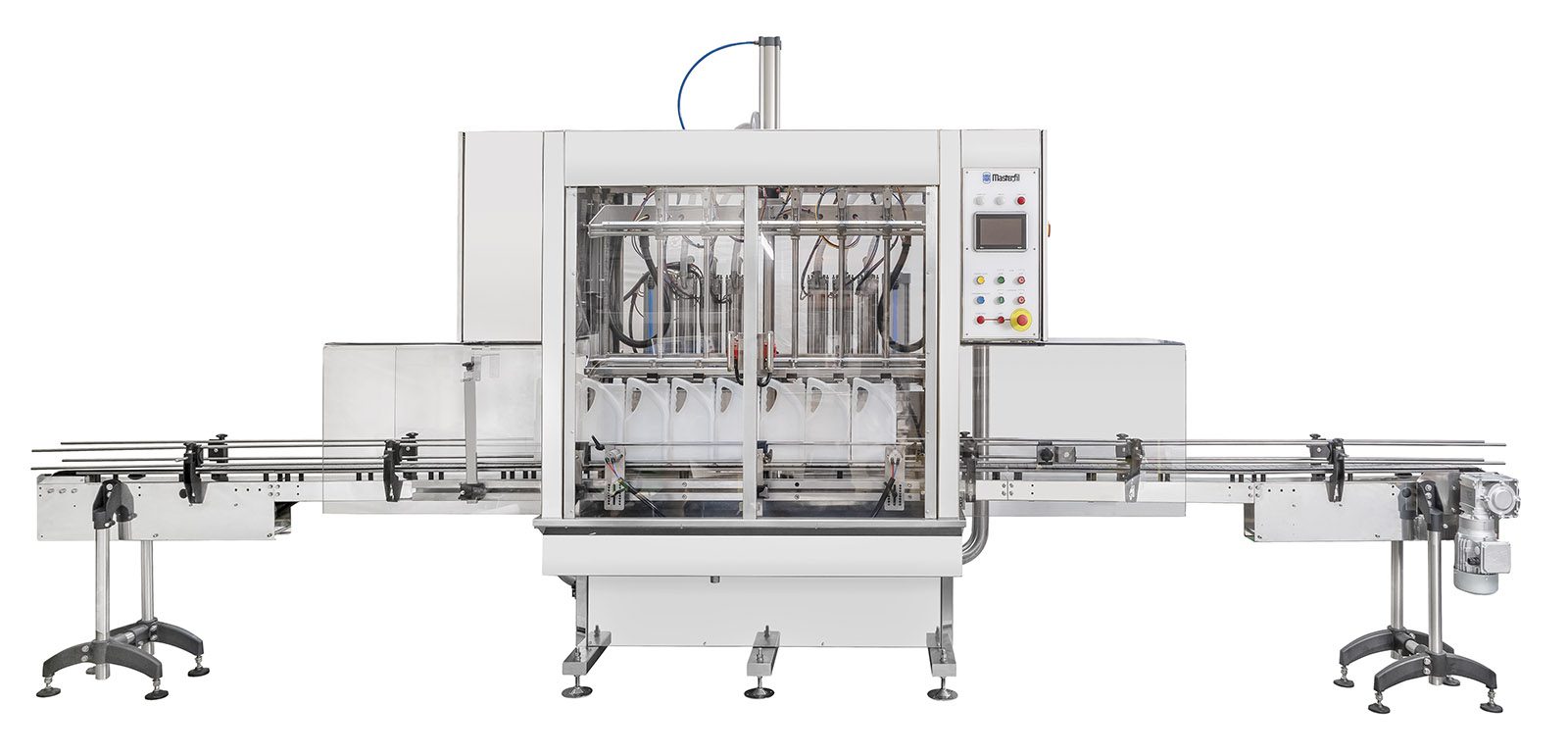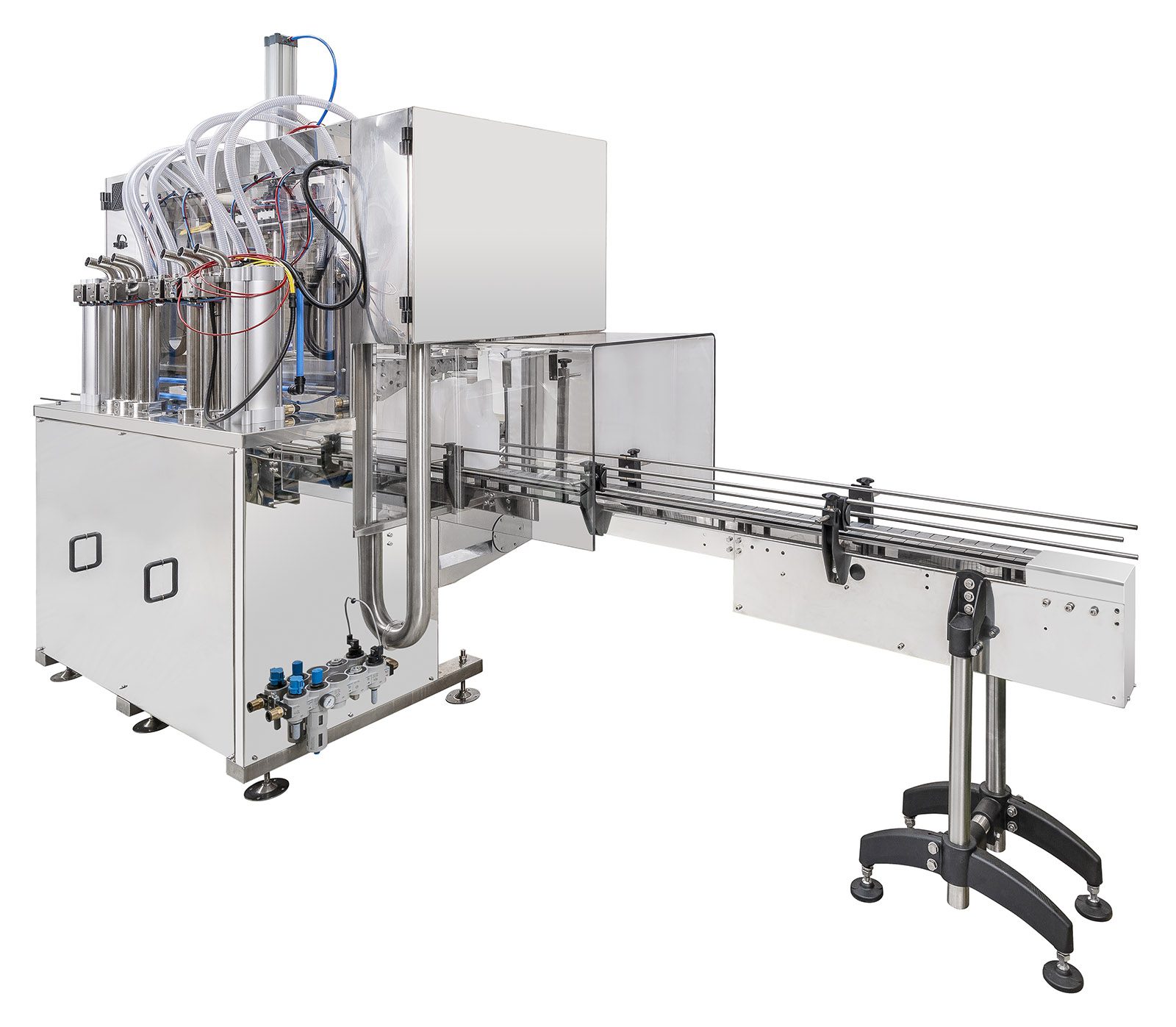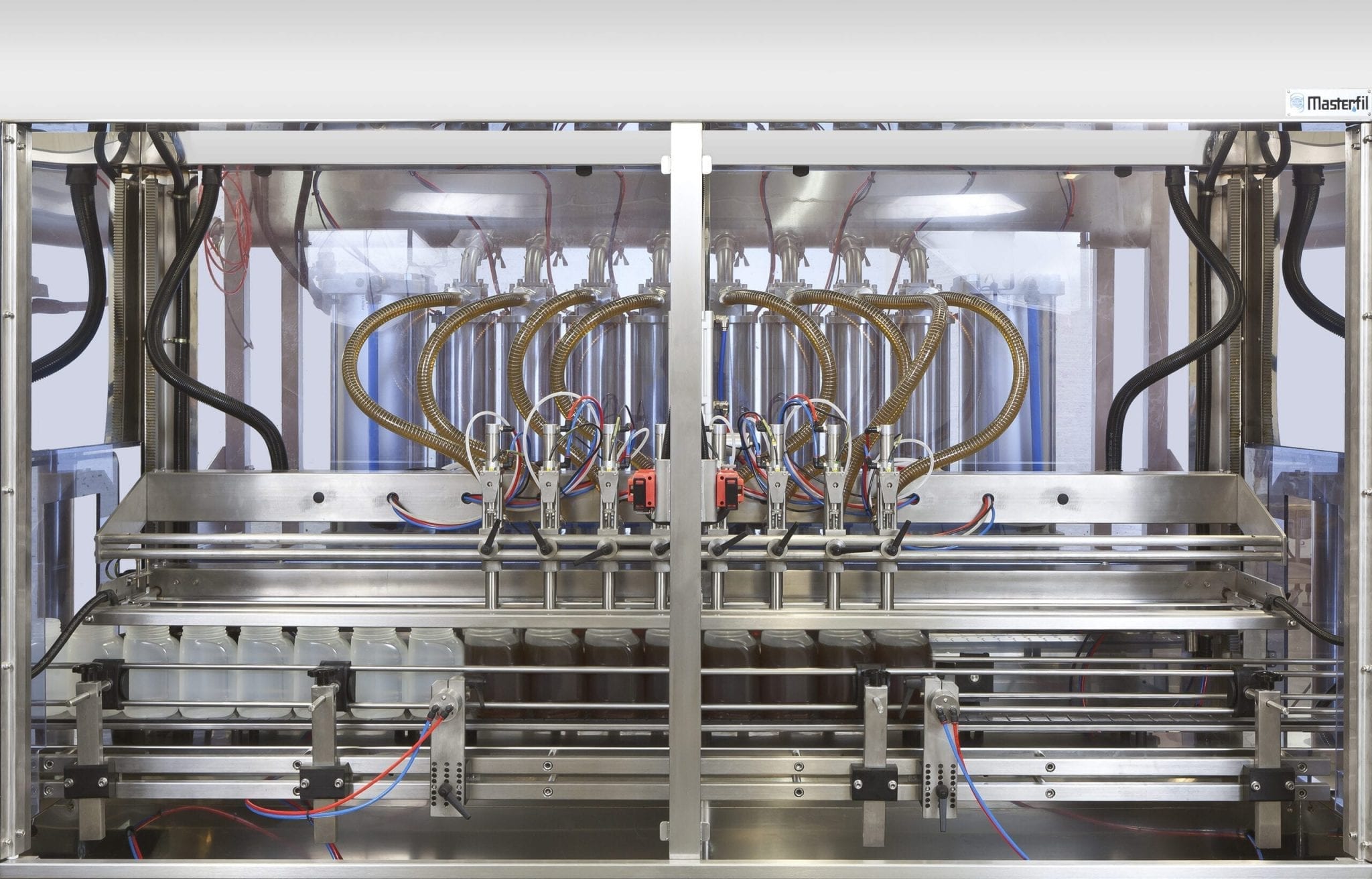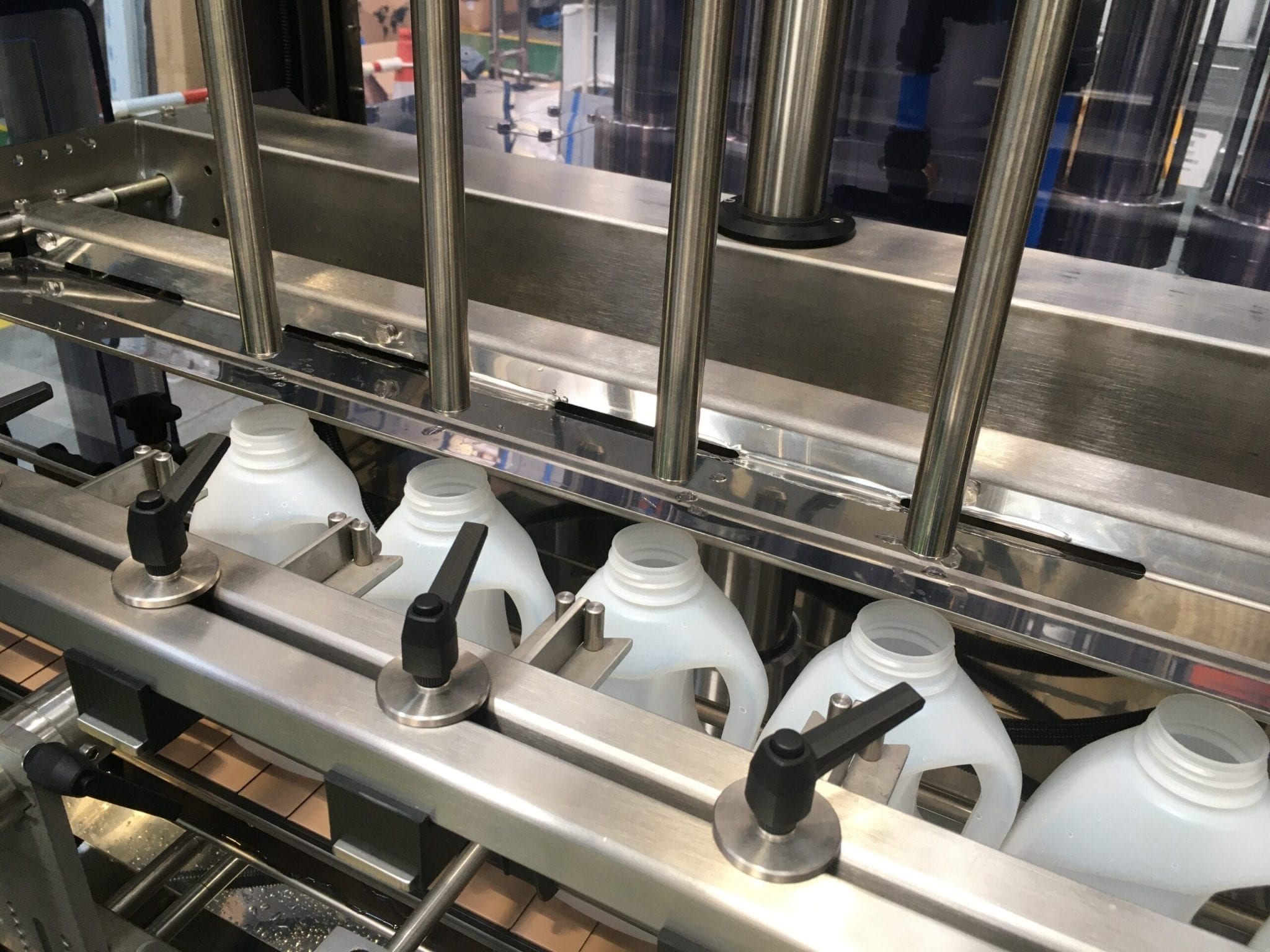 Contact us about this product
AmegA Sciences
"The right balance between cost and quality" - high ROI for agrochemicals manufacturer AmegA Sciences, with Adelphi Masterfil filling lines.
Exol Lubricants
Exol Lubricants expands small pack production with Adelphi Masterfil investment
Browse Other Types of Products
Volumetric Filling Machines
Adelphi Masterfil's range of fully automatic filling machines include many features designed to reduce waste for customers. High precision, exceptional filling accuracy of ± 0.2% reduces waste of Zep's products, whilst 'No container, No fill' sensors reduce waste of the containers.
The S5000-A filling machine is a proven concept, with over 50 years success in the marketplace. A high quality solution, trusted by the most demanding names in the industry. Quick-release nozzles enable tool-less changeovers in seconds, between different containers and products.
Adelphi Volumetric Filling Machines
No Financial Waste
Adelphi Masterfil's fully automatic fillers organically grow along with your production needs– capable of adapting anywhere between a 2 and 12 head machine at any point, this ensures there is no financial waste as the initial investment is not made obsolete when upgrading.
No Product Waste
One control panel located on the machine can control all machine characteristics. This includes 3 fill speed settings to prevent wastage through splashback. You can select your own re-charge speed to prevent any air getting into the machine which prevents time being wasted while operators resolve this issue.
No Container Waste
Professional quality sensors are included throughout the conveyor to prevent container waste; the neck location sensors will align bottles with filling nozzles and the machine won't fill if the incorrect amount of containers are sensed. A gating system is also in place to hold containers while they are filled to ensure the containers do not move and there are no damages or breaks.
Semi-Automatic
Proven concept, over 1,000 units supplied worldwide. High quality, appreciated by the most demanding customers, including BASF, Coca Cola, Shell, Laleham Health & Beauty, Fisher Scientific and more.
Get started immediately
Quick set-up, with no pumps and no extra cleaning
Self-priming and self-pumping
Time-efficient, fast filling
An average of 300 – 720 containers per hour: up to 5,760 per 8 hour shift
Choose from 'rise whilst filling' or 'fill into neck' nozzle movements, to prevent foaming and increase throughput
Make the most of your space
Small footprint – 1.8m x 0.7m – to conveniently fit into your production space
Easy and efficient changeover between different container sizes and fill volumes
Automatic
Masterfil Semi-Automatic Flowmeter Filler
No pistons reduces wash time for a faster product and container changeover
Product volume is weighed as the filling takes place, there are also options of feedback from the checkweigher to auto-adjust flowmeter via software interface
Exceptional filling accuracy of ± 0.2% significantly improves your ROI
Find the technical brochure
Masterfil Semi-Automatic Volumetric Filler
Can be specified with single or double acting product cylinders, for fills up to 30L
Can include a remote nozzle for filling even larger containers directly on a pallet
Twin-head options to increase throughput
Watch a video of the Semi-Automatic Volumetric Filler
Masterfil Semi-Automatic Weigh-Scale Filler
No pistons for a faster changeover between different products and container types
No need for fully purged lines, meaning you never waste product on initial set up
Produces up to 720 containers per hour; producing up to 5,760 containers per 8 hour shift
Explore our Range of Volumetric Filling Machines
Browse our full range of liquid filling machines and find out more.
You can filter by container type and size to find the perfect solution for you.
If you would like to receive expert advice on the best filling machine for your business, contact us using the form below