Capsule Counting Tray
Designed to enable the quick and easy counting of 100 capsules at a time.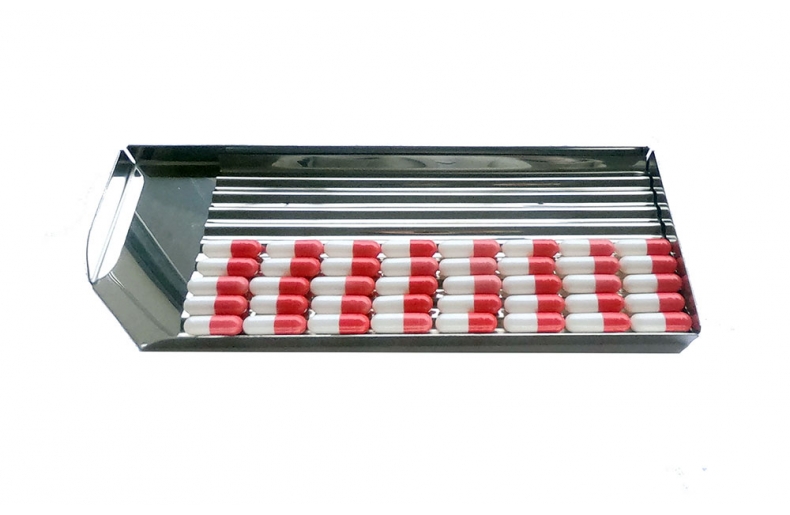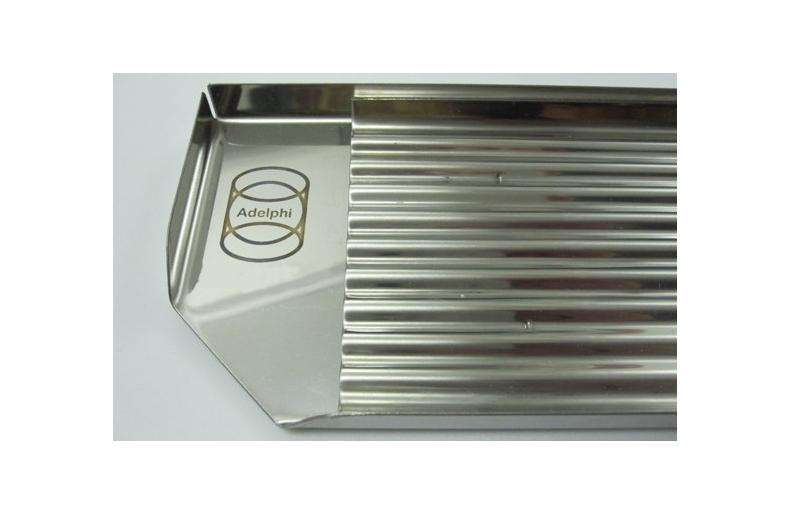 NEED MORE INFORMATION?
Please get in contact with us by filling out the quick enquiry form on this page, and we will get back to you with the information you need.
The Adelphi Capsule Counting Tray is manufactured from 304 grade stainless steel.  This simple stainless steel capsule counting tray has corrugations that allow ten rows of ten capsules up to 8mm diameter to be counted quickly and easily.
Size 175 x 88 mm.
Normally sold in packs of 5.
Please note – only suitable for capsule sizes 0 to 5.