Masterfil Volumetric Filler
A fully automatic volumetric filling machine, ideal for those that require accuracy, flexibility, and robustness.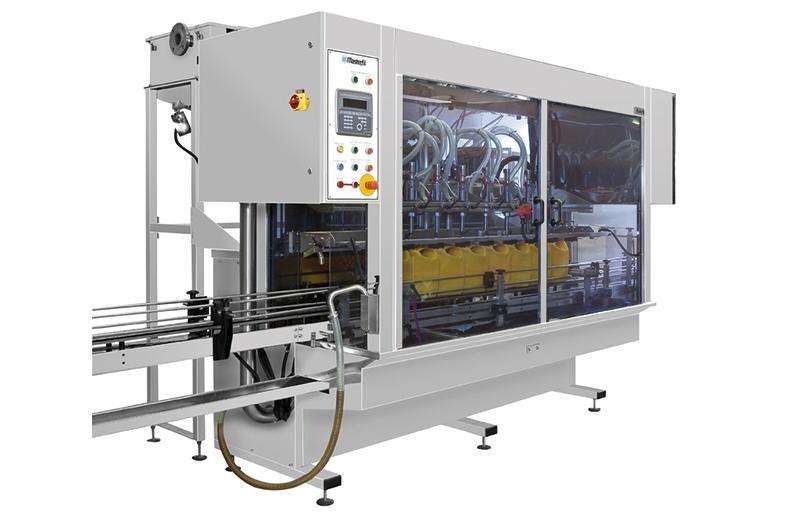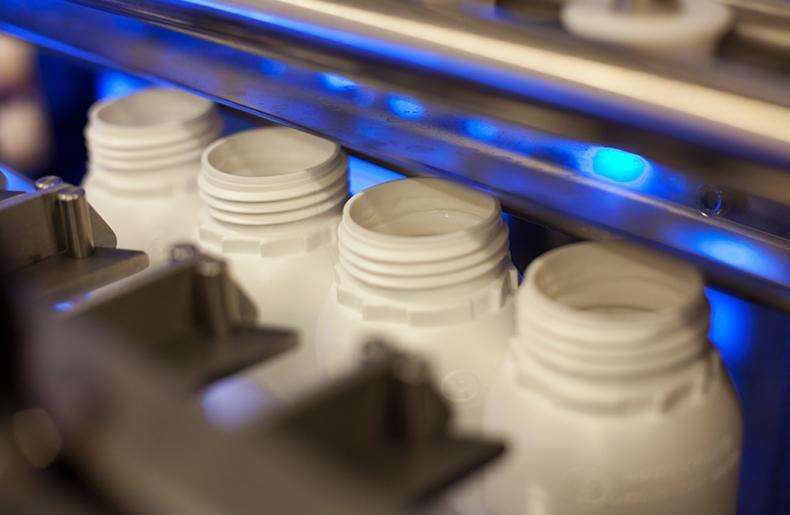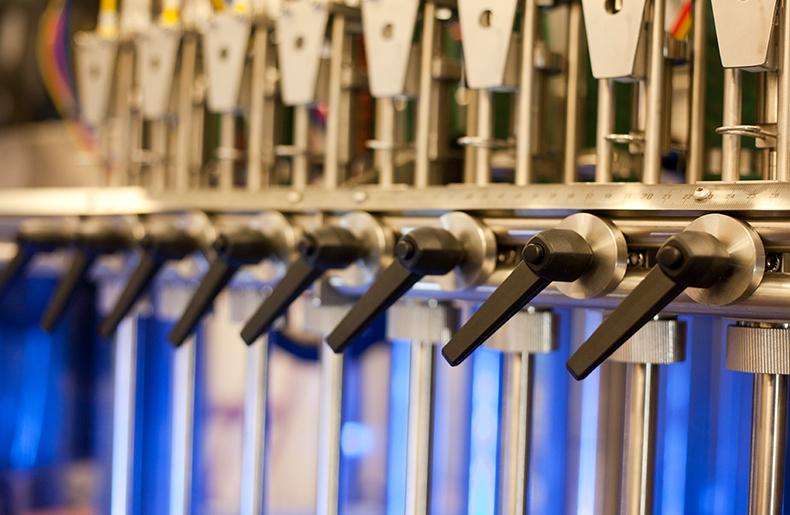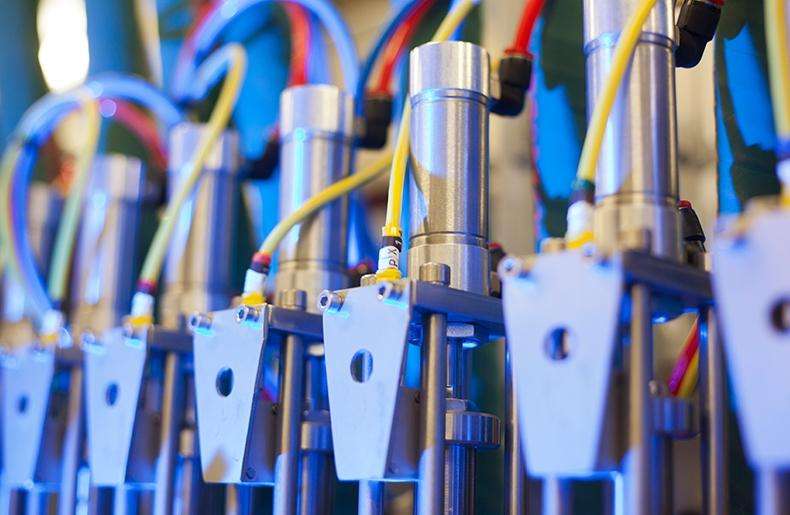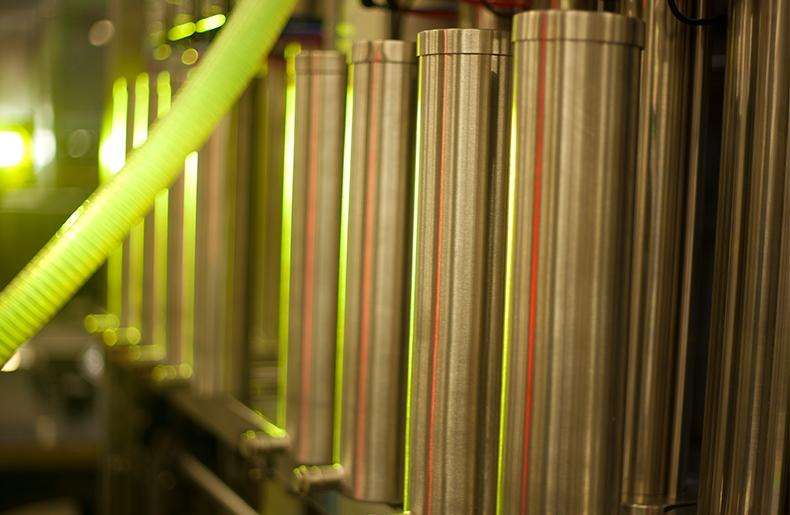 NEED MORE INFORMATION?
Please get in contact with us by filling out the quick enquiry form on this page, and we will get back to you with the information you need.
The Adelphi Masterfil volumetric inline filling machine is available with a choice of between 2 and 12 filling heads and is designed for those that require accuracy, flexibility, and a robust system that will endure the harshest of environments. It can be designed to be ATEX compliant for your flammable products.
The Masterfil range can grow with the production requirements of your company, offering many advantages.  Starting with a 4 or 6 head machine on a frame sized for growth, extra heads can be added to meet increased output requirements.  We offer a range of 4 heavy duty frames, which can accommodate 2 to 12 filling heads, there is also a light weight frame which can carry 1 to 4 heads dependent on the size of the container.
The filling heads offer a wide range of fill volumes and can handle low to high viscosity liquids.  The nozzles are adjustable to fill foaming and non-foaming products with variable speed filling capacity. The honed 316L stainless steel filling pumps are available in 1, 3, 5, 6 or 8 litre capacities and can be specified in single or double acting format.
Optional touch-screen programming and the ability to store multiple filling profiles has greatly increased the efficiencies on line throughputs. Easy recall of container fill profiles has helped to de-skill the operating of this range.
Standard Features:
PLC controlled
Pneumatic drive for nozzles and pumping system
Single or double action product cylinders
Nozzles can be programmed to dive and rise whilst filling, fill into neck or remain above neck
Quick change of volume with digital readout
Accurate to ±0.2% (down to 25% of cylinder volume)
Ability to fill a wide range of container sizes
Variable fill speeds can be used during a filling cycle
Fully automatic container handling system includes 'no container, no fill' sensing
Pharmaceutical grade stainless steel box section conveyor with variable speed control
Totally enclosed 304 stainless steel filling cabinet
316L stainless steel / PTFE contact parts
Options:
Touch screen HMI
Servo drive for nozzles and pumping system
Flushing circuit for in-place cleaning
Food grade polished header tank
Container Types:
This filling machine is suitable for a wide variety of container types, including Bottles, Tubs, Jerry cans, Angled neck containers, Spray bottle containers, Slimline containers, Small or large neck containers, Paint tins, pots and sample pots, Dosing containers, Containers with integral handles and more.
Product Suitability:
Liquids, gels, creams, oils, semi-liquids, solids in suspension and liquid products with particulates.
Example products:
Olive oils, sauces and condiments, honey and syrups, yoghurts, ice creams, drinks, juices and smoothies, alcoholic beverages, cosmetics and beauty products, hand sanitizers, shampoos, paints, household chemicals and cleaning products, chemicals and agrochemicals, and more…
IN NEED OF SERVICING OR SPARE PARTS?
Get in contact with our Aftersales Team by filling out the enquiry form on this page.