News Blog
Keep up to date with the latest news, insights and features from the Adelphi Group of Companies
All The Best
May 11, 2013
Adelphi staff, customers, suppliers and friends gather to celebrate two outstanding careers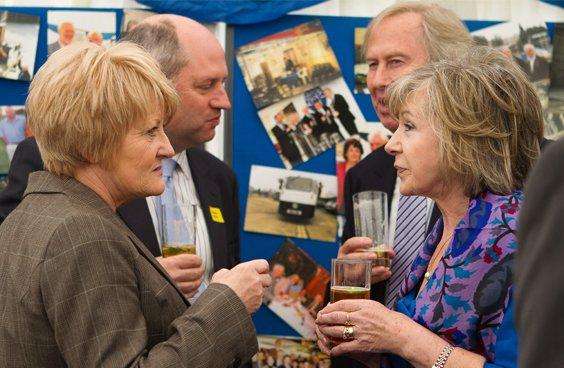 Last month Adelphi bid a fond farewell to two of the longest standing and most respected members of staff in the company's 66 year history. Stephen Holroyd and Philomena 'Phil' Holland have both taken retirement this year, although they are still seen around the office on a regular basis.
Having joined Adelphi in 1968 as the son-in-law of one of the founders, Stephen Holroyd has since taken the role of CEO and dedicated 45 years to the development of his company. In this time Adelphi has grown from two people in rented offices, to a group employing over fifty full time staff, in modern purpose built premises, on a large wholly owned site in Haywards Heath. In addition, Stephen's policy of sourcing materials locally has helped to sustain further employment in the Sussex area, whilst the fact that the Group exports almost 60% of its products helps the UK as a whole.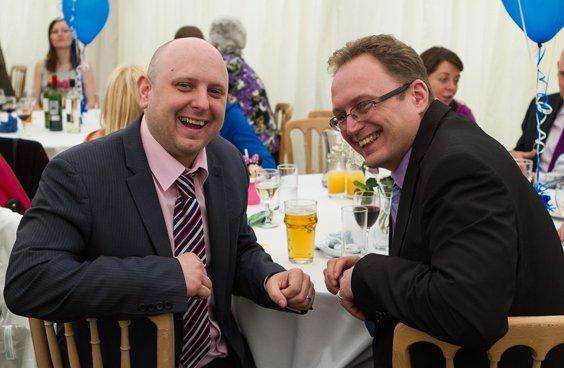 The wellbeing of the company and its staff, suppliers and customers has always been Stephen's passion and primary concern. There was never a job too large or small for him to undertake and his enthusiasm for the company and the quality systems he instilled have been infectious and these principles are now shared and demonstrated in the day-to-day activities of the Adelphi Group as a whole.
Known officially as Adelphi's Finance Director, and unofficially as everybody's Agony Aunt, Phil Holland has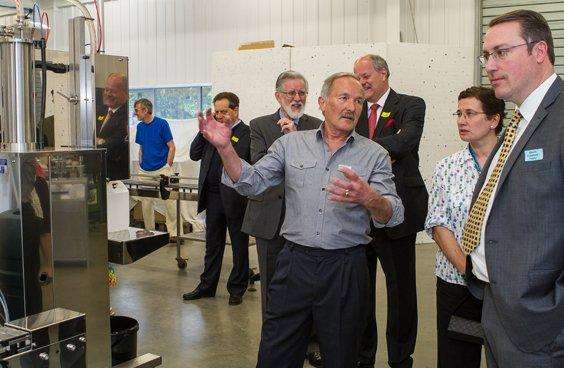 served 25 years with Adelphi, having moved from an earlier career in banking. She continues to be much loved around the office, having always taken a keen interest in everyone's lives both in work and out.  With a wicked laugh and a sense of humour to match, she will be greatly missed.
To mark their retirement, a leaving party was organised with staff from past and present, customers, suppliers and friends of Adelphi all in attendance. Being modest types, Phil and Stephen had insisted that the event be billed as the inauguration of Adelphi's new office buildings, but the cakes ensured that the 220 guests were in no doubt as to the occasion that they had gathered to celebrate. The party featured the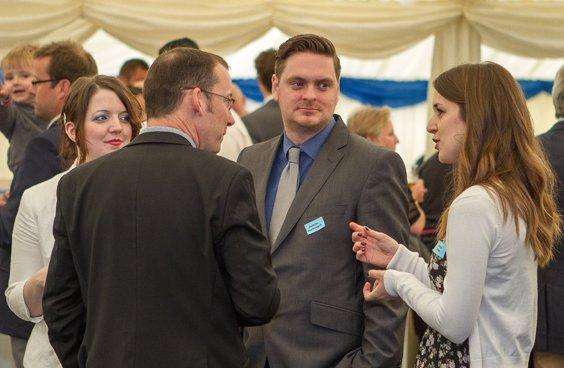 obligatory speeches, a tour of the facilities, demonstrations of a wide range of Adelphi products, and not to forget the fine food, free flowing Sussex Ale, and our favourite award winning sparkling wine from Ridgeview Wine Estate.
Whilst stepping back from day-to-day involvement, Stephen will remain as Group Chairman. Tim Sheldon and Dan Smith continue as Managing Directors of the Group's four businesses, with a new Financial Controller having taken over Phil's responsibilities for the Group's finances.
We hope that you will join us in wishing Stephen and Phil the happiest of retirements and encourage them to enjoy their free time and travels, which they both richly deserve.