News Blog
Keep up to date with the latest news, insights and features from the Adelphi Group of Companies
Adelphi prioritise product cleanliness
July 12, 2018
[:en]Packaging Digest wrote this month that "package design is an integral part of the entire medical device development process, yet it is frequently left as an afterthought or the decision is made to purchase an off-the-shelf system without consideration to the device or sterilization method".
"The package must demonstrate that it is effective in facilitating sterilization, physically protecting and containing the product, and facilitating easy removal and use in the field. Design and subsequent testing to meet and prove these criteria can be a time consuming and involved process".
Luckily, Adelphi can put your mind at ease; we are extremely conscious of the standards expected from all the industries we serve (including the pharmaceutical and healthcare sectors), and we have our own designated cleanroom on-site. All Adelphi staff are highly knowledgeable with regards to the strict regulations that pharmaceutical manufacturers must adhere to, as well as GMP standards. Our machinery and equipment is manufactured to pharmaceutical hygiene standards, using industrial grade stainless steel. With the use of our X-ray analyser, we can provide full traceability on our materials, accompanied with the relevant certification. Product contact parts also adhere to these high standards.
In addition, every Adelphi product filling machine is designed and constructed with cleanliness in mind; pneumatic cut-off nozzles ensure a clean fill with no dripping, there is fully interlocked guarding around the operating area, and all controls are mounted on the front and within easy reach of the operator to eliminate spills. The designs include quick-release fittings, and single tool strip down and changeover to ensure that operators can effectively carry out daily maintenance and cleaning routines, which we understand are essential.
Adelphi also supply a range of high quality stainless steel process equipment for use in the pharmaceutical and healthcare industries, which includes mixing vessels, buckets, scoops and jugs. All are batch traceable and are pit and crevice free to avoid bug traps.
We are exceptionally proud of our products and facilities, and are always pleased to welcome customers and contacts to our West Sussex site for tours. If you would like to see how Adelphi can help your business, please don't hesitate to contact us on +44 (0) 1444 472300, or email sales@adelphi.uk.com.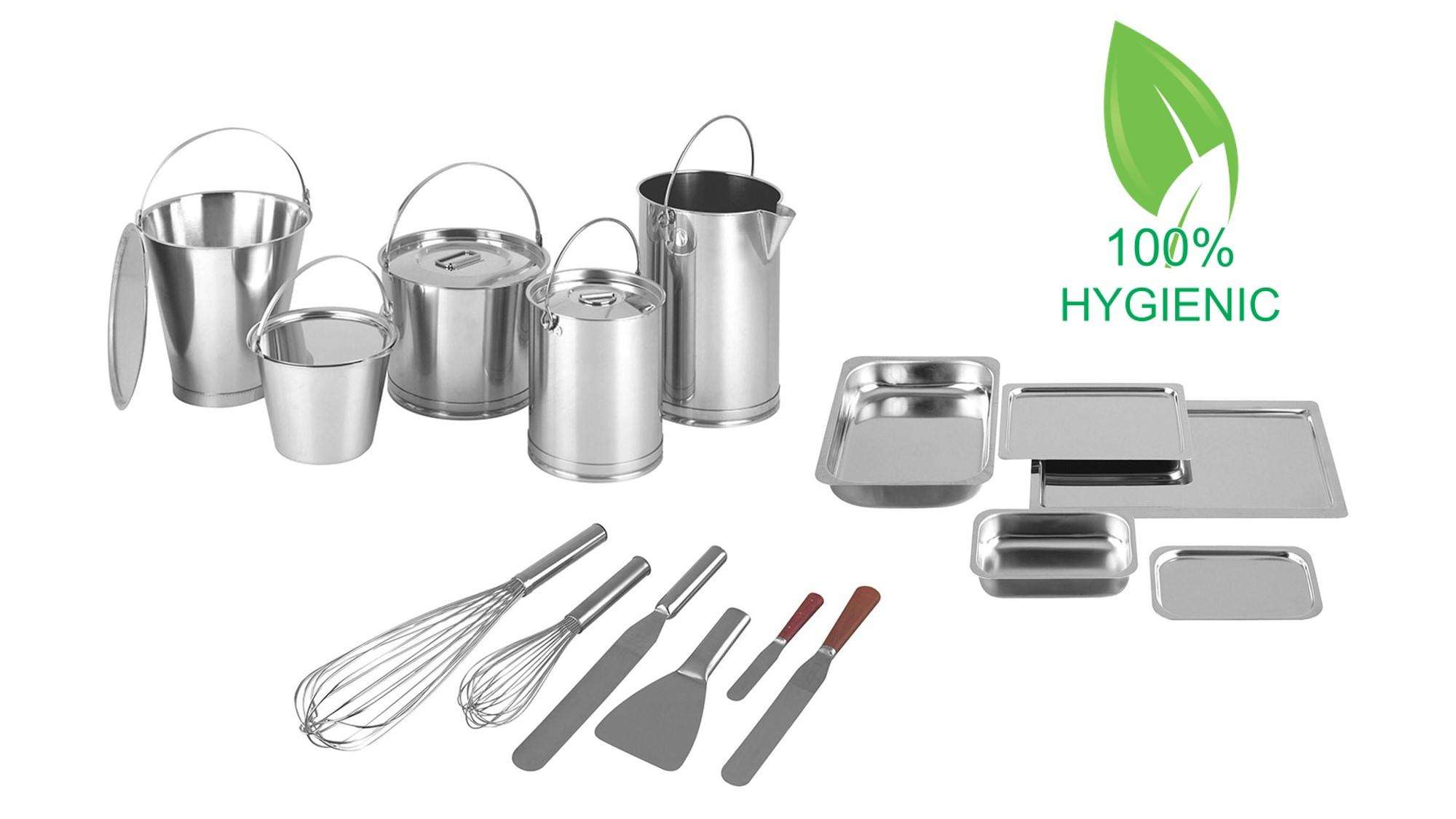 [:]