News Blog
Keep up to date with the latest news, insights and features from the Adelphi Group of Companies
Vaping and Socialisation
July 13, 2018
[:en]Vaping Daily has always been keen to stress the link between "the rising popularity of the vaping habit, and healthy lifestyle popularisation", asserting that "emotional and social health is associated with a reduced risk of disease and premature death, which is why people need to pay attention to their emotions and leisure".
Vape shops, they continue, "help address the behavioural and social aspects associated with smoking", as they act as "gathering places for this subculture, [where] people come to socialise and receive support".
Adelphi products are in increasing demand from vaping business clients. Despite influencers such as Vaping Daily promoting the positive effects of vaping, industry practices have come under scrutiny in recent months, and vape oil manufacturers are appreciating the assurance of quality standards conformity which Adelphi can provide.
Our most sought after product? The Response volumetric filler, for filling vaping oils into 10ml to 120ml Dropper Fitment, Fine Tip Dropper, and Pipette Dropper bottles.
Designed to meet pharmaceutical standards, the unit is versatile, hygienic and easy to use.  The stylish exterior conceals a well-engineered and robust filling system.
A single head is suitable for filling liquids, pastes and solids in suspension in to all types of container, with a wide range of optional accessories available to suit more specialised requirements.  Thanks to three standard sizes of honed pump sets, fill volumes can range from 10ml to 1 litre in a single shot, with accuracy of ± 0.25% compared to our competitors' ± 1%.
All contact parts are manufactured in 316L grade stainless steel, PTFE and Viton, and an all stainless monocoque construction, with curved and sloping surfaces meets GMP requirements.  Clean, lubricant-free pneumatics, triclover hopper connections, and a quick strip design combine to ease cleaning.
All controls are mounted on the front and within easy reach of the operator.  Quick-release fittings, and single tool strip down and changeover ensure that the operator can effectively carry out daily maintenance and cleaning routines.  Pumping volumes are easily set with a numerical counter, and all moving parts are enclosed for safety.
Adelphi also supply a range of high quality stainless steel process equipment, which includes mixing vessels, buckets, scoops and jugs, all to assist with the manufacturing process of vape oils. All are batch traceable and are pit and crevice free to avoid bug traps.
If you would like to discuss how Adelphi can assist your vaping business, please don't hesitate to contact us on +44 (0) 1444 472300, or email sales@adelphi.uk.com. Our equipment is designed for use with the manufacture and packaging of liquids into vials, ampoules, syringes, bottles and tubes. If you require supply of the containers themselves, our sister company Adelphi Healthcare Packaging can assist you.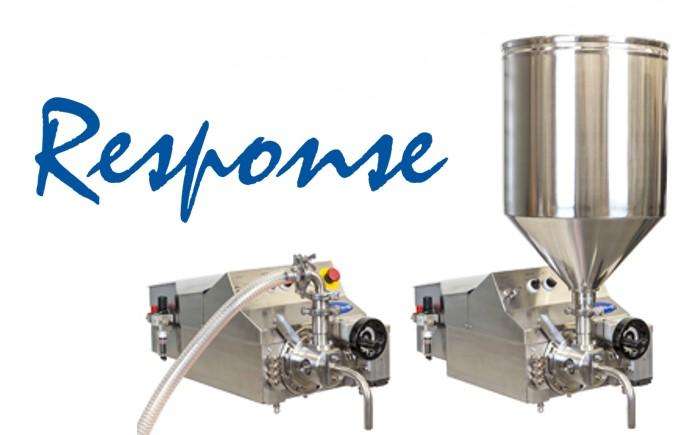 [:]