News Blog
Keep up to date with the latest news, insights and features from the Adelphi Group of Companies
Sustainability Series Part 1: Rainwater Harvesting
August 17, 2018
[:en]Adelphi's office building has been constructed to harvest rainwater for use in the company's cleaning and plumbing.
Water from the roof of the office runs into the gutters and is diverted down to our two tanks. There is a pump in one of the tanks (the two are linked) that sends the water into the building, rising up to the harvesting control panel. There is a pressure vessel mounted above the control panel, and when the pressure drops below a certain point, the pump kicks in to replenish. So when someone flushes a toilet, the system immediately senses a drop in pressure and draws up some more water from the tanks.
Rainwater harvesting saves the Adelphi Group an average of approximately 12,000 litres per month.
Adelphi recognises the responsibility of companies to integrate sustainability ideas into their processes and facilities. We are exceptionally proud of our premises, and are always pleased to welcome customers and contacts to the site for tours. If you would like to check out what Adelphi has to offer, please don't hesitate to call us on +44 (0) 1444 472300, or email info@adelphi.uk.com.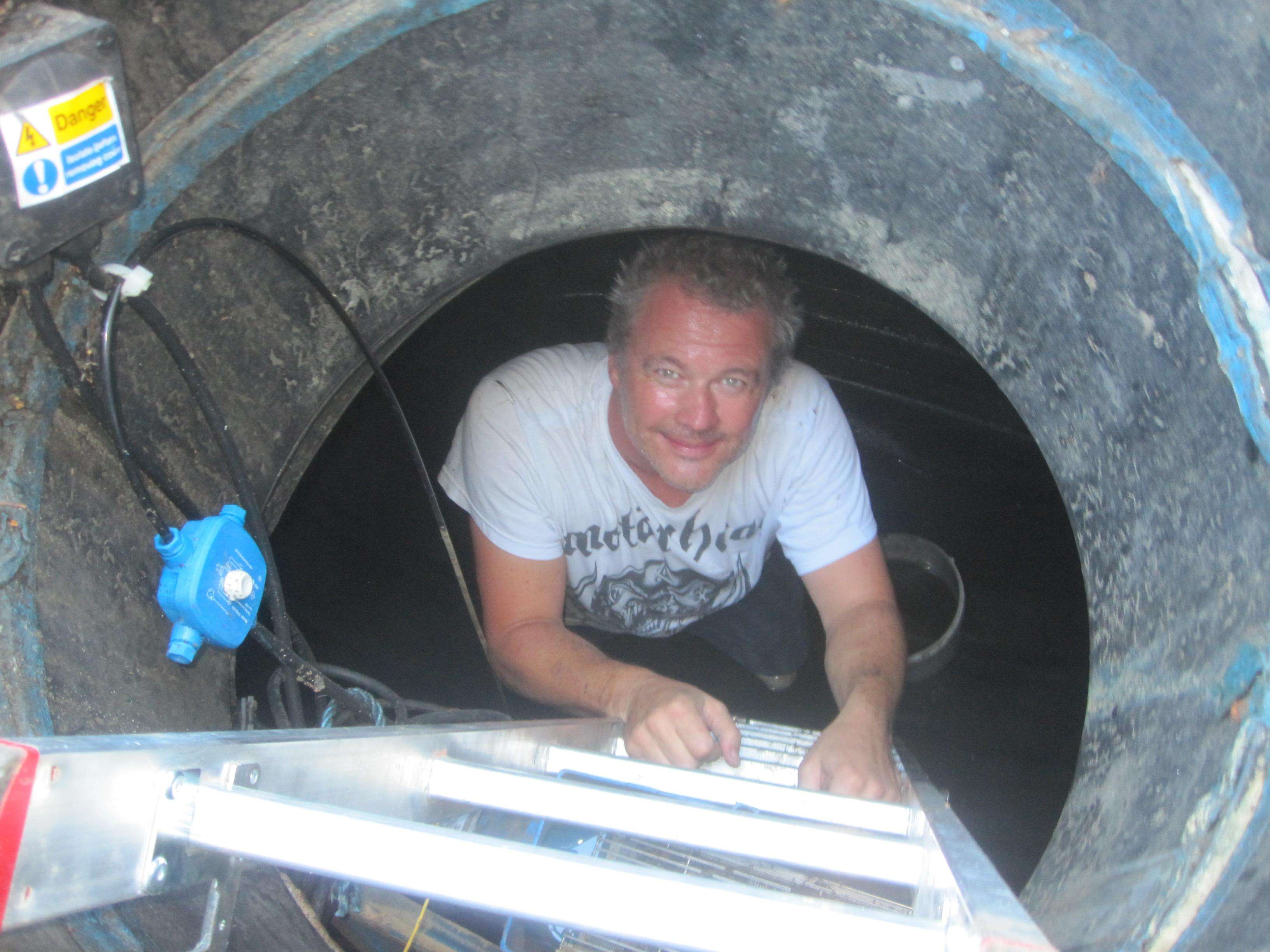 Estates Director Chris supervising the installation of the tanks[:]