News Blog
Keep up to date with the latest news, insights and features from the Adelphi Group of Companies
Adelphi Masterfil Director Interviewed on PPMA TV
October 8, 2018
[:en]Adelphi Masterfil Director Francisco Neto was interviewed on PPMA TV this month, discussing his 'baby' the System F-600 Liquid Filler.
Completed in January 2018, the F-600 was developed in response to this wish-list; innovative design and forward-thinking mean that those wishes are now reality. This filler represents part of the new cohesive range of innovative machines which Adelphi Masterfil are pleased to bring to the market.
The primary benefits of the System F-600 are lower operating costs, greater standards of hygiene, the ability to quickly and cost effectively increase the capacity of filling lines as demand dictates and increased production output. It offers outstanding and pioneering cleanliness and production flexibility, as well as exceptional cost-saving efficiency.
Click on the image below to watch the full interview: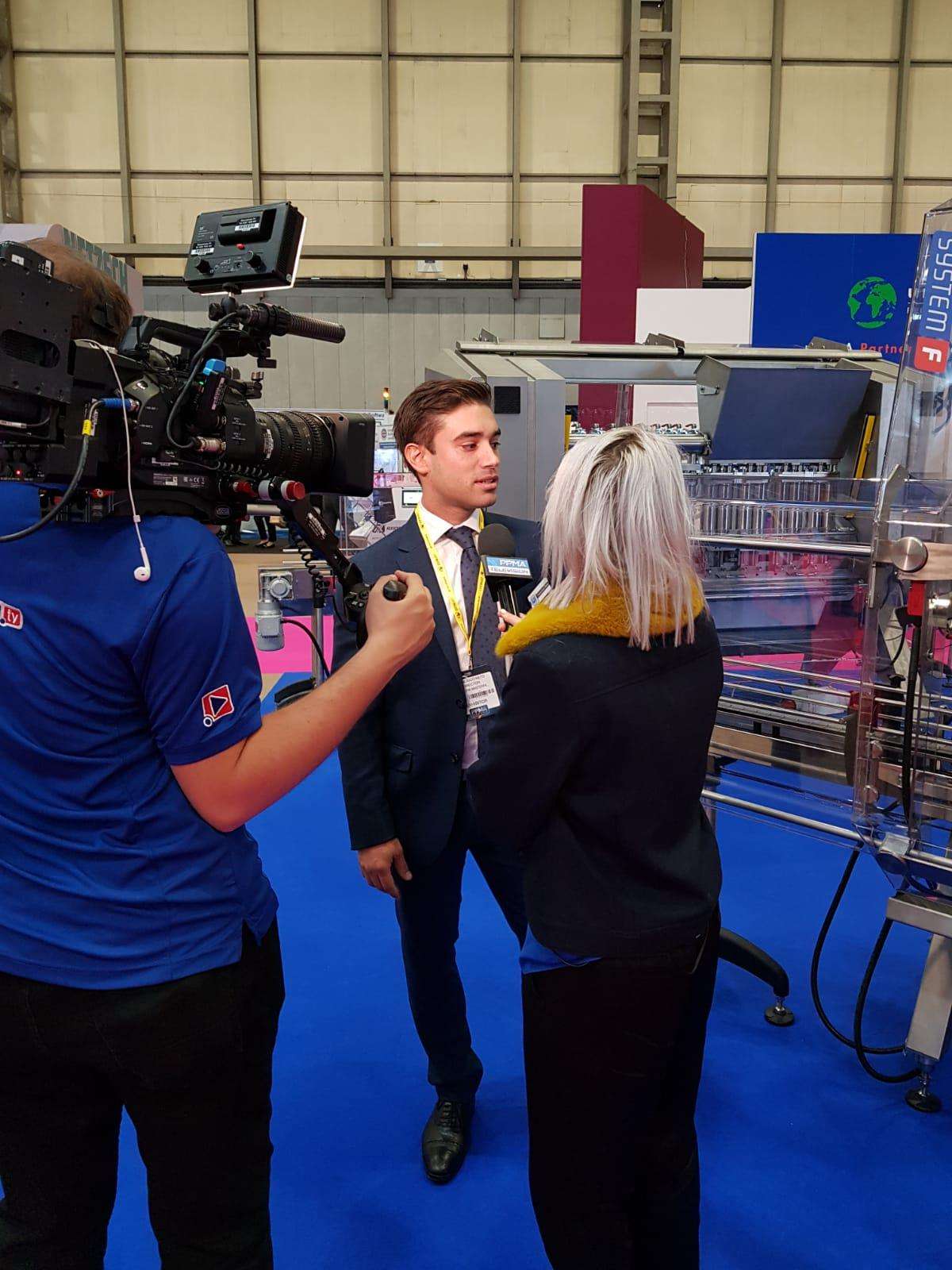 [:]