News Blog
Keep up to date with the latest news, insights and features from the Adelphi Group of Companies
25 Years' Service for two Adelphi Employees
October 9, 2018
[:en]Last week we celebrated 25 years' service for two Adelphi employees, who started one day apart in 1993:
Dean Willis (Sales Director, Adelphi Manufacturing)
Joined 27th September 1993
Dean has become well known and trusted in the industry over the years. Although he is a Director of two of our group divisions, he also gets involved in the sale of larger packaging machinery into customers that he has an established relationship with.
Penny Lanham (Operations Director, Adelphi Healthcare Packaging)
Joined 28th September 1993
Penny is responsible for ensuring the smooth running of our operations, from receipt of a Purchase Order through to dispatch of goods.
Everyone at Adelphi has so much appreciation for their outstanding contributions over the years, we love having Dean and Penny as part of our work family, and we look forward to having them with us for a long time to come!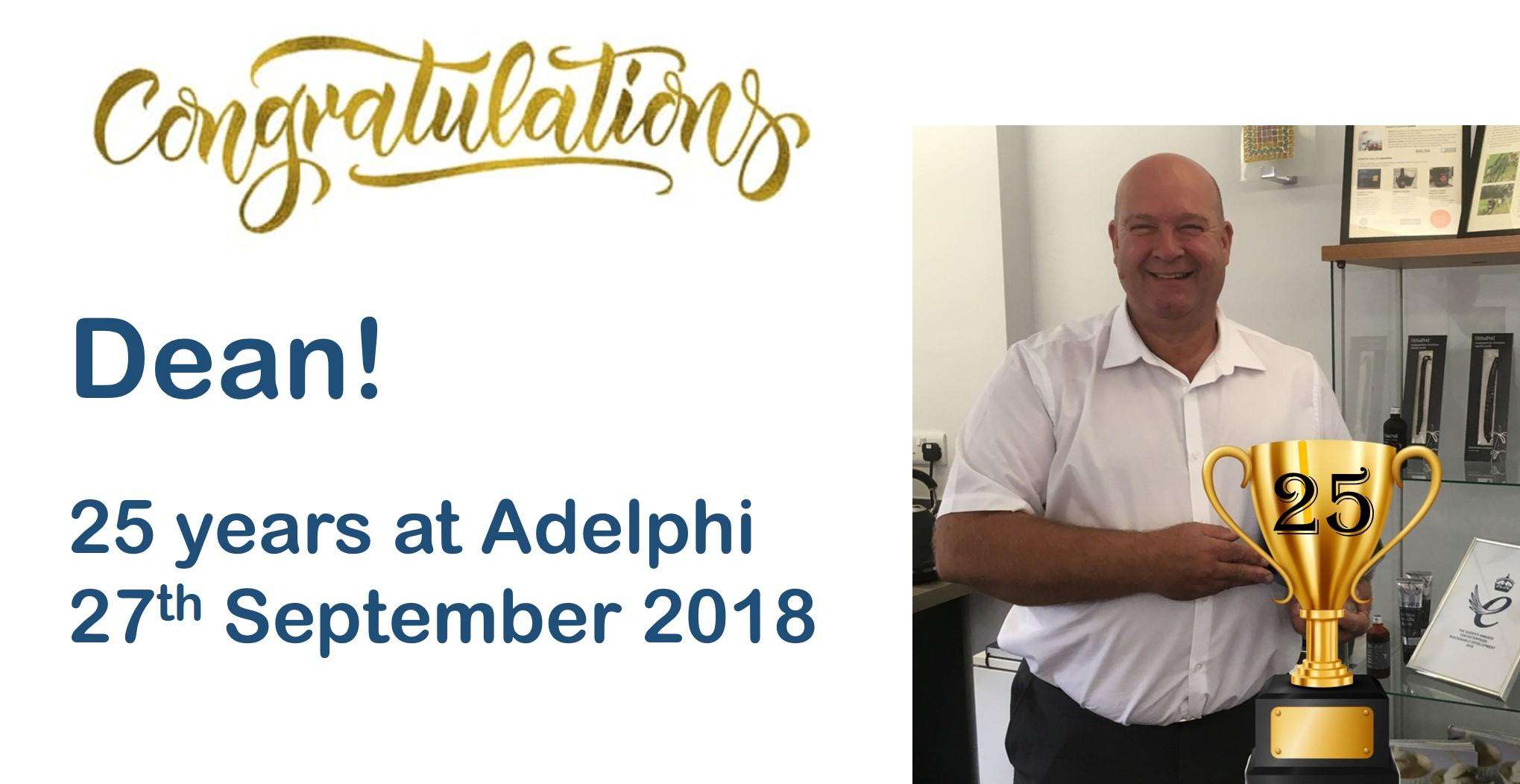 [:]